News and press releases from the OSCE's global activities.
Publishing date:
18 March 2021
Law enforcement agencies' responses to the COVID-19 pandemic and international best practices were the focus of an online OSCE workshop for Ministry of internal affairs officials, law enforcement officers and health authorities in Kazakhstan held on 18 March 2021.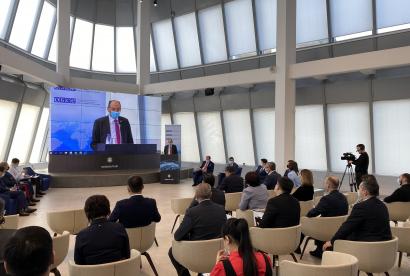 Publishing date:
12 March 2021
The OSCE-supported "Safer Communities in Kazakhstan" Forum took place on 12 March 2021 in Nur-Sultan. The event focused on unifying the efforts of government bodies and NGOs in developing sustainable and safe communities in Kazakhstan.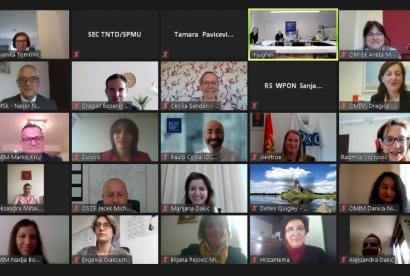 Publishing date:
10 March 2021
Content type:
Press release
PODGORICA/VIENNA, 10 March – Increased participation of women in the police sector contributes to enhancing public confidence in the police. This was the conclusion of an online event of the OSCE project "Increasing and Supporting the Participation of Women at all Levels of Policing" held on 10 March 2021.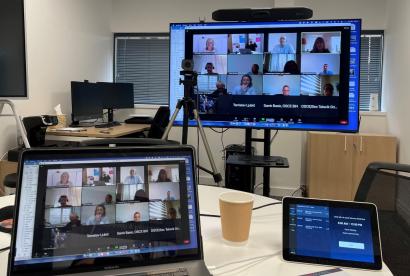 Publishing date:
5 March 2021
The OSCE held an online workshop on international co-operation in asset recovery and cross-border collaboration for 11 criminal justice practitioners from Bosnia and Herzegovina from 3 to 5 March 2021.
Publishing date:
26 February 2021
On 26 February 2021, the Council of Europe (CoE) convened the 8th meeting of the Protocol Drafting Plenary of the Cybercrime Convention Committee (T/CY), which represents the State Parties to the Budapest Convention on Cybercrime. The aim of the meeting was to prepare a 2nd Additional Protocol to the Convention.
Publishing date:
23 February 2021
The programmatic activities for 2021 and a decision on the next host country for its Secretariat were the focus of the meeting of the Executive Board of the Permanent Conference of Organized Crime Prosecutors (PCOCP) held on 23 February 2021.
Publishing date:
11 February 2021
The Balkan Asset Management Interagency Network (BAMIN), which is supported by the OSCE through an extra-budgetary project, organized its first Steering Group meeting under the Albanian Presidency on 10 February 2021. The Albanian Presidency in BAMIN is represented the Agency for Seized and Confiscated Assets from the country's Ministry of Interior...