News and press releases from the OSCE's global activities.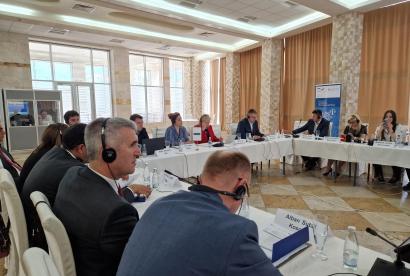 Publishing date:
24 June 2022
The fourth Annual General Meeting of the Balkan Asset Management Interagency Network (BAMIN) was held with the support of the OSCE between 22 and 24 June 2022 in Budva, Montenegro. The Annual General Meeting brought together 50 participants from 21 jurisdictions, as well as a representative from the European Union Agency for Law Enforcement Cooperation (Europol), to discuss the responsibilities, tasks and powers that constitute an effective asset management agency.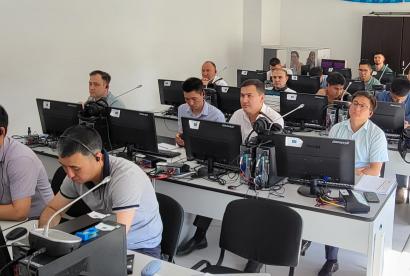 Publishing date:
24 June 2022
The second part of a two-week training programme on open-source digital forensics for law enforcement experts from Kazakhstan, Kyrgyzstan and Uzbekistan took place from 20 to 24 June in Nur-Sultan. The course, organized by the OSCE Transnational Threats Department in close co-operation with the OSCE Programme Office in Nur-Sultan and the Law Enforcement Academy under the General Prosecutor's Office of the Republic of Kazakhstan, follows the first part, which took place in May.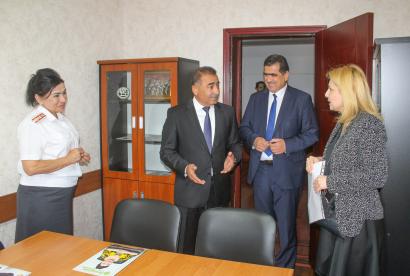 Publishing date:
16 June 2022
The representatives of the OSCE Programme Office in Dushanbe (Office) and Tajikistan's Interior Ministry (Ministry) inaugurated Ministry's coordination centre and new office premises on 14 June 2022 in Dushanbe.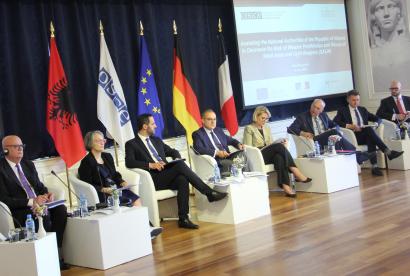 Publishing date:
9 June 2022
The OSCE Presence in Albania, in co-operation with the Ministry of Interior, launched today a three-year project, which aims to assist the national authorities to decrease the risk of weapon proliferation and misuse of small arms and light weapons. The project is part of a regional project
Publishing date:
2 June 2022
Countering the illicit financial flows linked with Afghan opiates trafficking was at the centre of a meeting by the Expert Working Group of the United Nations Office on Drugs and Crime's (UNODC) Paris Pact Initiative hosted by the OSCE on 30 May 2022.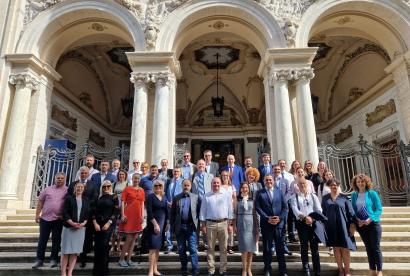 Publishing date:
1 June 2022
Following national awareness raising workshops on social re-use of confiscated assets in 2020 and 2021, government officials and civil society representatives from South-Eastern Europe gathered in Rome on 30 and 31 May for a seminar on the re-use, including re-use for social purposes, of criminal assets.
Publishing date:
24 May 2022
On 24 May, the OSCE Presence in Albania wrapped up a three-day training programme for 16 newly selected and vetted National Bureau of Investigation (NBI) investigators. The training programme aimed at boosting up the overall capacities of the newly-established NBI to conduct criminal investigations