News and press releases from the OSCE's global activities.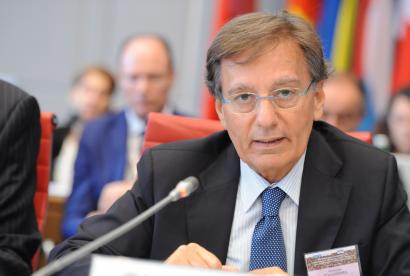 Publishing date:
16 July 2018
Content type:
Press release
VIENNA, 16 July 2018 – The effectiveness of current drug control policies and strategic and innovative approaches to reducing the supply and demand of illicit drugs are the focus of the two-day OSCE-wide anti-drugs conference that opened in Vienna today. The conference brings together some 130 representatives of OSCE participating States and OSCE Partners for Co-operation...
Publishing date:
29 June 2018
To promote and support international police training and co-operation, the OSCE Police Academies Network (PAN) was established in Vienna on 29 June 2018 as an outcome of a project developed by the Strategic Police Matters Unit at the Transnational Threats Department...
Publishing date:
29 June 2018
A five-day OSCE-supported training seminar on the detection of forged travel documents and identification techniques concluded in Aktau, Kazakhstan on 29 June 2018...
Publishing date:
12 June 2018
Content type:
Press release
SKOPJE, 12 June 2018 – Improving the safety of journalists during critical events was the focus of an OSCE-supported workshop today in Skopje, which brought together some 20 journalists and police officers...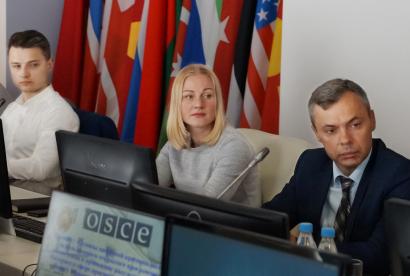 Publishing date:
5 June 2018
Some 20 representatives of law enforcement agencies from Belarus and the Russian Federation began an OSCE Secretariat-organized five-day training course, from 4 to 9 June 2018 in Minsk, on developing co-operation among law enforcement agencies in digital forensics and network investigations in combating drug-related and other crimes...
Publishing date:
18 May 2018
The OSCE Mission to Montenegro and the Police Academy of Montenegro held a three-day seminar on the management of contemporary security systems, police leadership qualities, from 14 to 16 May 2018 in Podgorica...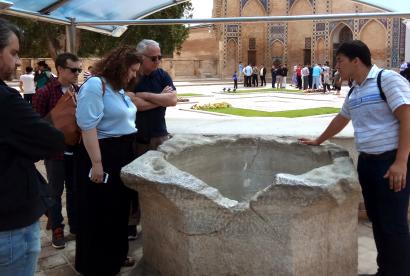 Publishing date:
18 May 2018
Content type:
Press release
TASHKENT, 18 May 2018 – Practical measures to combat illicit cross-border trafficking in cultural property in the Central Asian Region was the focus of a five-day regional workshop, which concluded today in Tashkent...