News and press releases from the OSCE's global activities.
Publishing date:
26 February 2020
The practical implementation of intelligence-led policing (ILP) as a modern and proactive approach to law enforcement was the focus of an OSCE training workshop that took place on 25 and 26 February 2020 in Reykjavik, Iceland...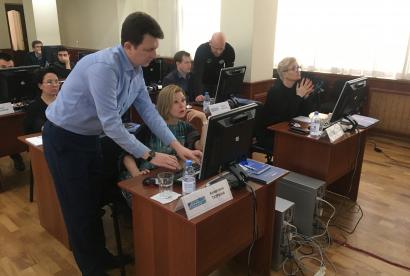 Publishing date:
21 February 2020
A five-day training course on developing co-operation among law enforcement agencies in combating the spread of new psychoactive substances (NPS) facilitated by the Darkweb concluded on 21 February 2020 in Almaty, Kazakhstan.
Publishing date:
6 February 2020
A delegation from Azerbaijan's Government travelled to Dublin on 5 and 6 February 2020 to learn about co-operation between the public and private sectors in fighting cybercrime. The officials visited the Irish Ministry of Foreign Affairs, Ireland's police force, the Garda Síochána, the regional headquarters of Microsoft, eBay, PayPal and Google, as well as University College Dublin.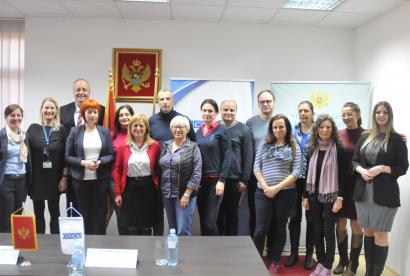 Publishing date:
30 December 2019
The OSCE Mission to Montenegro has supported the Forensic Centre of the Police Directorate in Danilovgrad since its inception in 2008, to receive accreditation as a fully-fledged member of the European Network of Forensic Science Institutions. In 2017, the European Commission upgraded the forensic standard for criminal investigations, which requires re-training the forensic centre to meet the new standard in 2020.
Publishing date:
20 December 2019
SKOPJE, 20 December 2019 – According to the OSCE-supported Survey on Public Perception of Democratic Policing presented in Skopje today, over the last two years there has been an increase in the overall level of satisfaction and trust of citizens with the police.
Publishing date:
19 December 2019
Representatives from police services and prosecution offices of Albania, Bosnia and Herzegovina, Montenegro, North Macedonia and Serbia completed a three-day workshop organized by the OSCE in Belgrade on 19 December 2019 on promoting closer co-operation and mutual legal assistance requests among countries of South-Eastern Europe to fight organized crime, particularly through the recovery of criminal assets...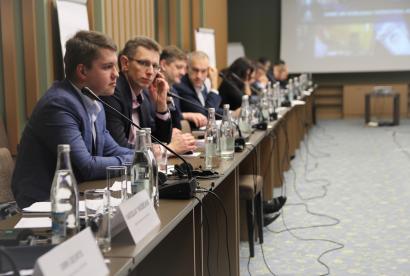 Publishing date:
13 December 2019
An OSCE regional training workshop dedicated to proactive and intelligence-led approaches to targeting transnational organized crime groups took place on 12 and 13 December 2019 in Kyiv, Ukraine...