News and press releases from the OSCE's global activities.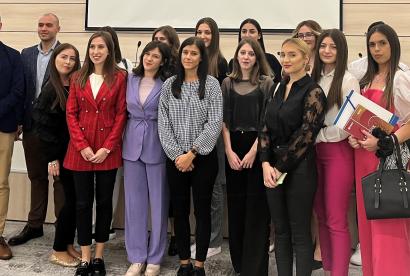 Publishing date:
22 September 2022
On 22 September 2022, the OSCE Mission to Bosnia and Herzegovina and the Law Faculty of the Sarajevo University launched the second Media Law School – this time focussed on freedom of expression on social networks.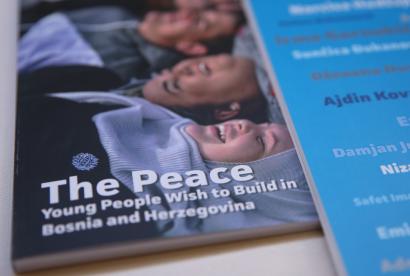 Publishing date:
21 September 2022
Following a series of youth essay and art competitions organized by the OSCE and United Nations in Bosnia and Herzegovina in 2020 and 2021 to mark the 25th anniversary of the Dayton Peace Agreement and the country's commitment to Agenda2030, the two organizations have gathered a selection of essays and artwork in a publication presenting young peoples' reflections on peace in BiH. The publication, entitled The Peace Young People Wish to Build in BiH, was presented today in Sarajevo on the occasion of the International Day of Peace, and was followed by a conversation with young authors.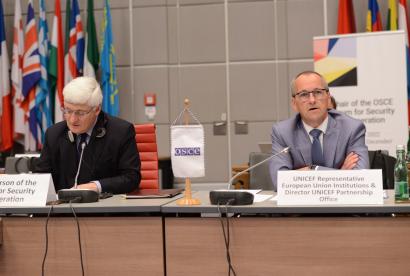 Publishing date:
14 September 2022
The impact that war has on the safety and wellbeing of children was at the heart of today's Forum for Security Co-operation meeting. This topic was introduced for the first time for discussion by the Forum by the Belgian Chair, who will lead the Forum's discussions until the end of 2022.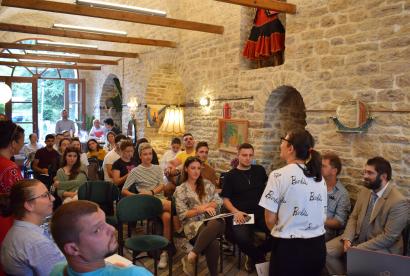 Publishing date:
31 August 2022
From 24 to 28 August 2022, twenty young activists from the Western Balkans gathered in Tirana and traveled to Gjirokastra to discuss, learn and explore approaches on social interaction and promote democracy, peace and security through inter-generational dialogue. Since 2017, the OSCE Youth Trail
Publishing date:
16 August 2022
SARAJEVO, 16 August 2022 – The OSCE Mission to Bosnia and Herzegovina (BiH) is proud to support the Cultural Festival, organized by the Amfiteatar Busovača, in Busovača and Kaćuni from 16 to 21 August 2022.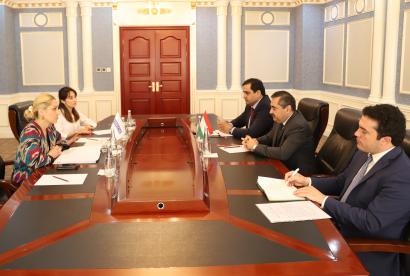 Publishing date:
15 August 2022
What we do:
Arms control, Combating trafficking in human beings, Democratization, Economic activities, Water management, Border management, Disaster risk reduction, Environmental activities, Human rights, Good governance, Countering terrorism, Gender equality, Media freedom and development, Policing, Youth, Rule of law
Acting Head of the OSCE Programme Office in Dushanbe, Tea Jaliashvili met the Deputy Minister of Foreign Affairs of the Republic of Tajikistan, Muzaffar Huseynzoda on 12 August 2022 to discuss areas of co-operation.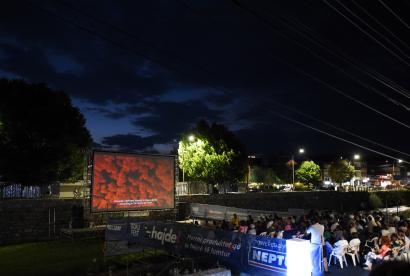 Publishing date:
10 August 2022