News and press releases from the OSCE's global activities.
Publishing date:
2 June 2020
Seventeen young men and women from across North Macedonia participated in an online capacity-building training course for youth leaders on preventing violent extremism and radicalization that lead to terrorism (P/CVERLT). The OSCE Mission to Skopje organized the course, held from 19 May to 2 June 2020, with technical support provided by the Action against Terrorism Unit of the OSCE Transnational Threats Department. The course builds on a module delivered in February...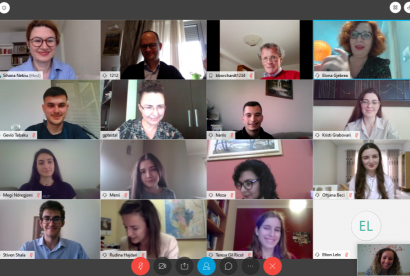 Publishing date:
30 April 2020
Young people are agents of change, and they have a say also in the COVID-19 situation. With this aim, on 29 April 2020 in Tirana, the OSCE Presence in Albania brought together its Youth Advisory Group and the Albanian Delegation to the OSCE Parliamentary Assembly to discuss the COVID-19 situation in Albania, the work of the Albanian Delegation and youth involvement...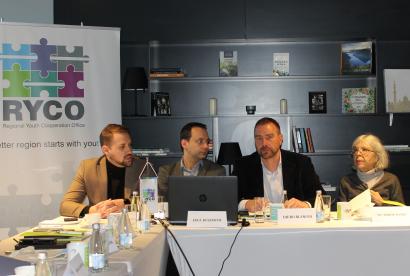 Publishing date:
21 February 2020
The OSCE Mission to Montenegro supported the fourth meeting of the Regional Youth Co-operation Office (RYCO) Advisory Board on 20 February 2020 in Podgorica. The aim of the meeting was to review RYCO's work from 2019 and its plans for 2020.
Publishing date:
20 February 2020
The four-day Model OSCE conference for youth started today, 20 February 2020, at Nazarbayev University in Nur-Sultan. Thirty-five participants from Kazakhstan, Kyrgyzstan and Uzbekistan involving Masters and PhD students as well as young professionals took part in the conference.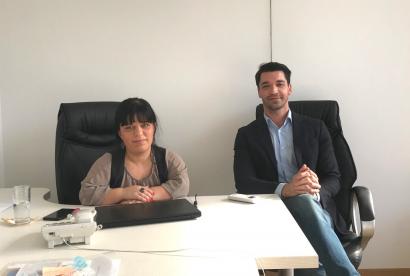 Publishing date:
10 February 2020
Darko Brajović, National Programme Officer in the OSCE Mission to Montenegro, met on 6 February 2020 with Executive Director of the Association of Youth with Disabilities Marina Vujačić. They discussed ways to ensure that persons with disabilities can participate in electoral processes in Montenegro.
Publishing date:
20 December 2019
Seventy representatives of ministries of education, pedagogical institutes, and public universities from across Bosnia and Herzegovina gathered in Banja Luka on 16 and 17 December 2019 to discuss the results of the recently published findings of the 2018 Programme for International Student Assessment (PISA).
Publishing date:
9 December 2019
The OSCE Mission to Montenegro organized a two-day training course to help the Ministry of Sports and Youth to develop a third Action Plan for the implementation of the Government's Youth Strategy 2017–2021 on 2 and 3 December 2019 in Budva.