News and press releases from the OSCE's global activities.
Publishing date:
16 June 2021
On 16 June 2021, the OSCE Presence in Albania donated IT equipment, worth €22.000, to the Albanian Border and Migration Police. The donation includes a dozen laptops, 11 multimedia projectors, eight multi-functional printers and 11 projection screens. The equipment will be distributed among seven Regional Directorates of the Border and Migration Police and three Border Police Commissariats to enhance the training capacities of this police force...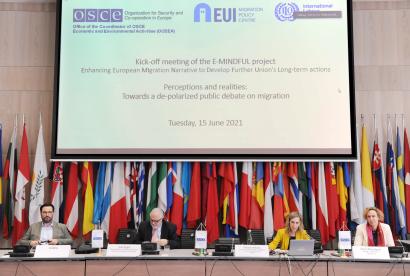 Publishing date:
15 June 2021
"The way migration is communicated and perceived is a key pre-condition to create the necessary space for policy-making that can harness the economic potential of migrants. The aim is to foster a socio-economic eco-system where everyone feels welcome and valued, citizens and migrants alike," said Vuk Žugić, Co-ordinator of OSCE Economic and Environmental Activities, at the kick-off meeting of the E-MINDFUL project on 15 June 2021 in Vienna...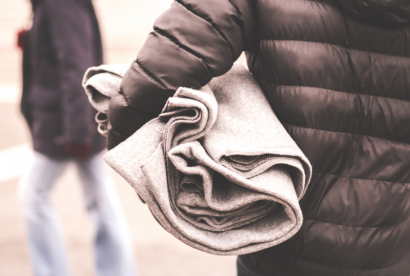 Publishing date:
25 March 2021
Content type:
Press release
COPENHAGEN/VIENNA/SARAJEVO, 25 March 20210- The current situation of 8,000 asylum seekers and migrants in Bosnia and Herzegovina, was the focus of a series of virtual meetings, concluded on 25 March 2021, ahead of the field visit of Valiant Richey, OSCE Special Representative and Co-ordinator for Combating Trafficking in Human Beings and Margareta Cederfelt, OSCE Parliamentary Assembly Vice-President/Chair of the Ad Hoc Committee on Migration...
Publishing date:
8 February 2021
On 5 February, the OSCE Project Co-ordinator in Uzbekistan (PCUz), John MacGregor handed over personal protection equipment and humanitarian aid to the Deputy Director of the Agency for External Labour Migration under the Ministry of Employment and Labour Relations of the Republic of Uzbekistan, Hojiakbar Fayzullahodjayev...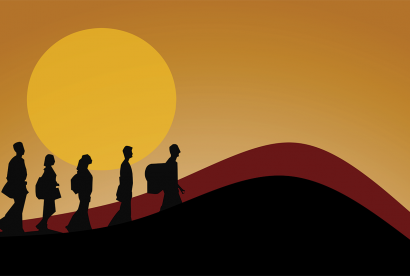 Publishing date:
18 December 2020
Content type:
Press release
WARSAW, 18 December 2020 – In a year that has made our common humanity so clear as the world struggles to overcome the Covid-19 pandemic, greater efforts must be taken to safeguard and promote the human rights of all migrants, the OSCE Office for Democratic Institutions and Human Rights (ODIHR) said on the occasion of International Migrants Day...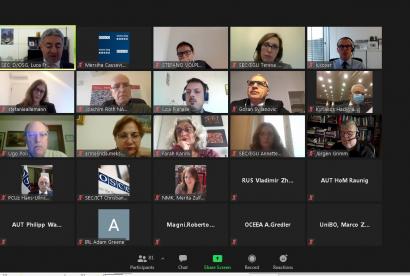 Publishing date:
17 December 2020
Experiences of local governments where migrants contribute successfully to the economic growth of hosting communities, was the focus of the OSCE webinar hosted on 16 December 2020, ahead of International Migrants Day on 18 December...
Publishing date:
27 October 2020
Content type:
Press release
COPENHAGEN, 27 October 2020 – In a discussion today with the Greek Minister of Migration and Asylum Notis Mitarachi, OSCE Parliamentary Assembly Ad Hoc Committee on Migration members heard about the situation following the fires which destroyed the Moria Reception and Identification Centre in early September. Minister Mitarachi also provided an update on the handling of the coronavirus outbreak in the context of migration as well as plans for future reception and accommodation of asylum seekers...