News and press releases from the OSCE's global activities.
Publishing date:
14 October 2022
On 14 October, Head of the OSCE Mission to Montenegro, Dominique Waag, visited the Police Academy in Danilovgrad and met with its acting director Vladimir Stanišić. The meeting discussed challenges that the Academy faces and possibilities for future co-operation.
Publishing date:
20 September 2022
SARAJEVO, 20 September 2022- Today in Sarajevo, the OSCE Mission to BiH held a high-level launch of a much-anticipated five-year project on Enhancing Intelligence-Led Policing (ILP) to Combat Serious Security Threats and Crimes in Bosnia and Herzegovina (BiH). OSCE representatives introduced the key project aims and activities focused on advancing the ILP model through close collaboration and partnership among BiH law enforcement agencies. The participants also established a co-ordination group on ILP and stressed the importance of the project for modernizing policing.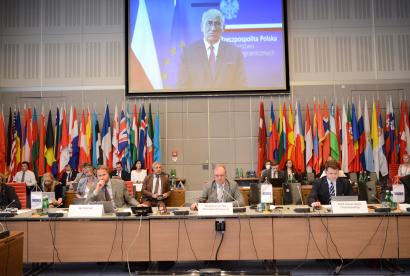 Publishing date:
29 June 2022
Content type:
Press release
VIENNA, 29 June 2022 – The Annual Security Review Conference (ASRC), the OSCE's main event for enhancing dialogue on regional security challenges, took place on 28 and 29 June 2022.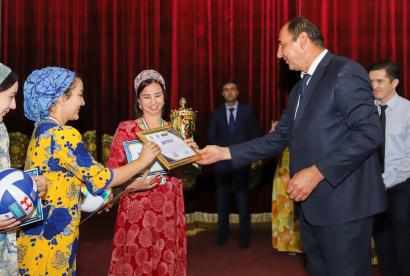 Publishing date:
29 June 2022
To mark the International Day Against Drug Abuse and Illicit Trafficking, the OSCE Programme Office in Dushanbe supported Tajikistan's Drug Control Agency (Agency) in organizing awareness-raising campaign from 17 to 25 June in all regions of Tajikistan.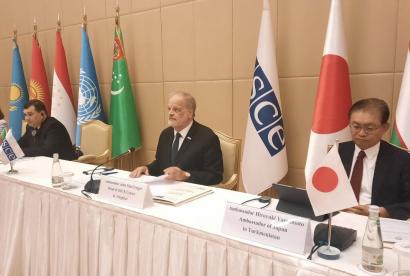 Publishing date:
14 June 2022
An OSCE-organized regional training workshop on countering terrorism with a particular focus on protecting critical infrastructures such as hydropower systems, energy grids and transport lines started on 14 June 2022. The three-day online and in person event aimed to support building resilience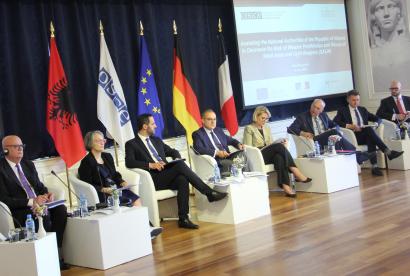 Publishing date:
9 June 2022
The OSCE Presence in Albania, in co-operation with the Ministry of Interior, launched today a three-year project, which aims to assist the national authorities to decrease the risk of weapon proliferation and misuse of small arms and light weapons. The project is part of a regional project
Publishing date:
24 May 2022
On 24 May, the OSCE Presence in Albania wrapped up a three-day training programme for 16 newly selected and vetted National Bureau of Investigation (NBI) investigators. The training programme aimed at boosting up the overall capacities of the newly-established NBI to conduct criminal investigations