News and press releases from the OSCE's global activities.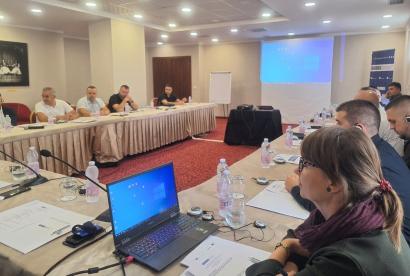 Publishing date:
29 September 2023
Fourteen members of the Albanian State Police (ASP) participated in a training programme titled "Synthetic Drugs Trafficking- A Global Growing Threat" from 27 to 29 September 2023. The training was organized by the OSCE Presence in Albania with the support of the US Justice Department International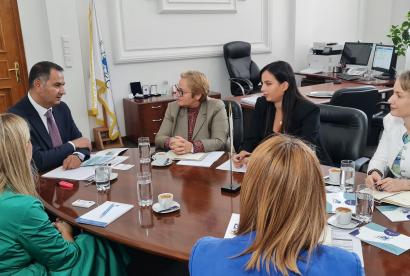 Publishing date:
28 September 2023
From 26 to 28 September 2023, the OSCE Presence in Albania organized a peer exchange visit for a delegation of the National Bureau of Investigation (NBI) to Romania with the aim of establishing co-operation and exchange experiences and best practices with regional law enforcement agencies. The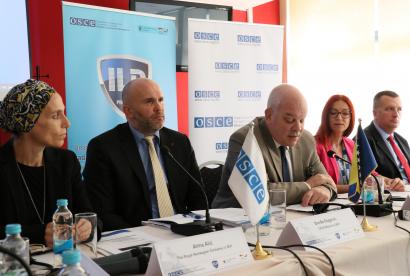 Publishing date:
20 September 2023
The OSCE Mission to Bosnia and Herzegovina held a final workshop for law enforcement agencies on increasing awareness of managers and operational staff on core components and significant benefits of intelligence-led policing principles.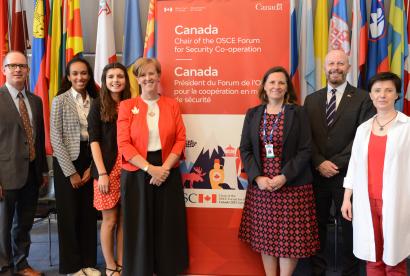 Publishing date:
13 September 2023
Content type:
Press release
VIENNA, 13 September – Today, Canada assumed the Chairpersonship of the OSCE's Forum for Security Co-operation (FSC) until December 2023. During the opening session, Canada's Minister of National Defence, the Honourable Bill Blair, underlined the importance Canada attaches to the role of the FSC and to dialogue on security across the OSCE region.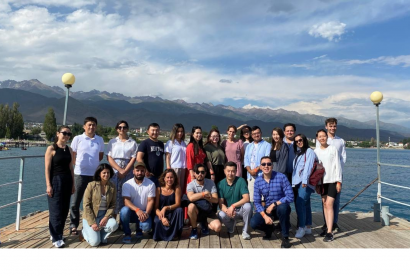 Publishing date:
21 July 2023
The holistic nature of security sector governance and reform (SSG/R), the transformations experienced by different countries, and the efforts still required to further improve security sector governance in Central Asia were discussed at an OSCE workshop, held from 16 to 21 July in Issyk-Kul, Kyrgyzstan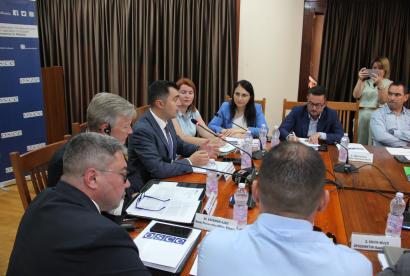 Publishing date:
12 July 2023
An exchange of best practices on the functioning of Local Public Safety Councils (LPSCs) between the municipality of Elbasan and those of Lushnja, Cërrik and Gramsh took place in Elbasan, on 12 July 2023. The OSCE Presence in Albania organized the event in partnership with Elbasan Municipality with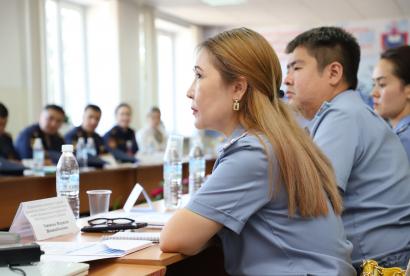 Publishing date:
12 July 2023