News and press releases from the OSCE's global activities.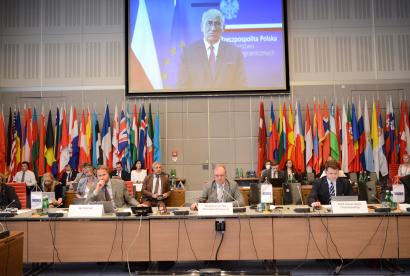 Publishing date:
29 June 2022
Content type:
Press release
VIENNA, 29 June 2022 – The Annual Security Review Conference (ASRC), the OSCE's main event for enhancing dialogue on regional security challenges, took place on 28 and 29 June 2022.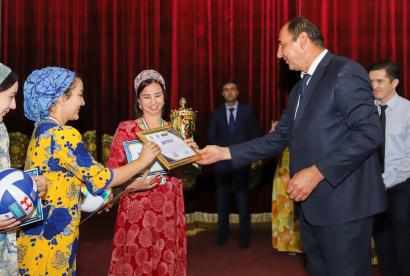 Publishing date:
29 June 2022
To mark the International Day Against Drug Abuse and Illicit Trafficking, the OSCE Programme Office in Dushanbe supported Tajikistan's Drug Control Agency (Agency) in organizing awareness-raising campaign from 17 to 25 June in all regions of Tajikistan.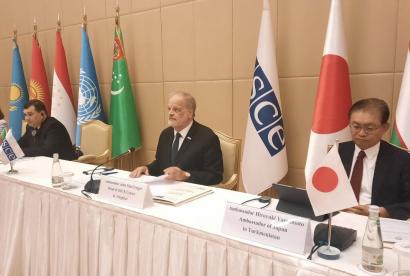 Publishing date:
14 June 2022
An OSCE-organized regional training workshop on countering terrorism with a particular focus on protecting critical infrastructures such as hydropower systems, energy grids and transport lines started on 14 June 2022. The three-day online and in person event aimed to support building resilience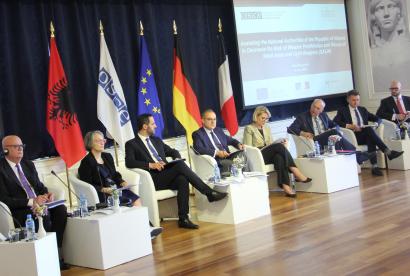 Publishing date:
9 June 2022
The OSCE Presence in Albania, in co-operation with the Ministry of Interior, launched today a three-year project, which aims to assist the national authorities to decrease the risk of weapon proliferation and misuse of small arms and light weapons. The project is part of a regional project
Publishing date:
24 May 2022
On 24 May, the OSCE Presence in Albania wrapped up a three-day training programme for 16 newly selected and vetted National Bureau of Investigation (NBI) investigators. The training programme aimed at boosting up the overall capacities of the newly-established NBI to conduct criminal investigations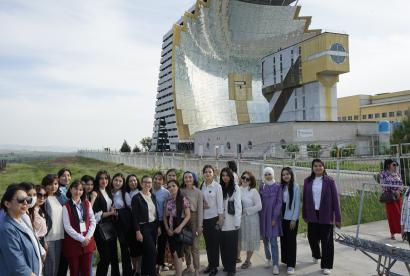 Publishing date:
28 April 2022
Promoting women's participation in the Uzbek energy sector was at the centre of an event organized by the Office of the Co-ordinator of OSCE Economic and Environmental Activities, jointly with the Kazakh-German University and the Tashkent State Technical University on 28 April in Tashkent.
Publishing date:
19 January 2022
Content type:
Press release
VIENNA, 19 January 2022 – Today the Minister of Foreign Affairs of Azerbaijan, Jeyhun Bayramov outlined Azerbaijan's priorities as Chairman of the OSCE Forum for Security Co-operation during the opening session of the FSC.