News and press releases from the OSCE's global activities.
Publishing date:
23 May 2019
On 21 and 22 May 2019, representatives of national human rights institutes and ombudspersons from Tajikistan, Uzbekistan, Kyrgyzstan, Kazakhstan, Turkmenistan, Russia and Azerbaijan as well as experts from international organizations and civil society gathered to celebrate the tenth anniversary of the Ombudsperson Office in Dushanbe.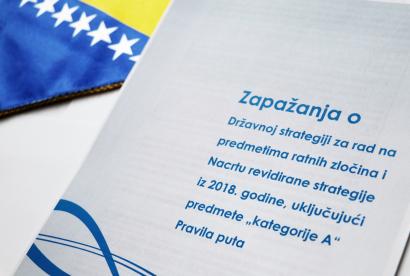 Publishing date:
6 May 2019
The OSCE Mission to Bosnia and Herzegovina (BiH) presented a spot report on the implementation of the National War Crimes Processing Strategy and its 2018 draft revisions on 6 May 2019 at the Cantonal Court in Bihac...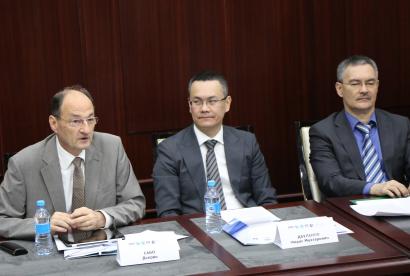 Publishing date:
30 April 2019
An OSCE-supported workshop on human rights education and awareness-raising among students concluded in Nur-Sultan on 30 April 2019.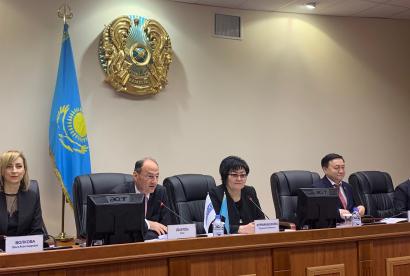 Publishing date:
26 April 2019
The first in a series of four OSCE-supported training seminars for representatives of the government, civil society and judiciary on human rights protection mechanisms concluded in Kazakhstan's Zhambyl Region on 26 April 2019.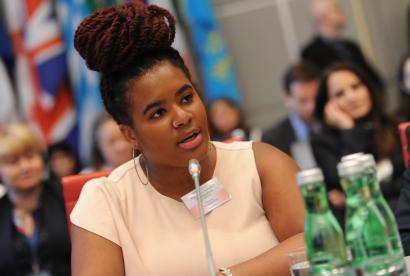 Publishing date:
9 April 2019
Opportunities and benefits technology provides to governmental institutions, law enforcement agencies, corporations and civil society in identifying victims of human trafficking were the focus of discussion at an event on 9 April 2019 during the 19th Alliance against Trafficking in Persons Conference in Vienna. The panel discussion was organized by the OSCE Office for Democratic Institutions and Human Rights (ODIHR) and the Strategic Police Matters Unit of the OSCE Transnational Threats Department.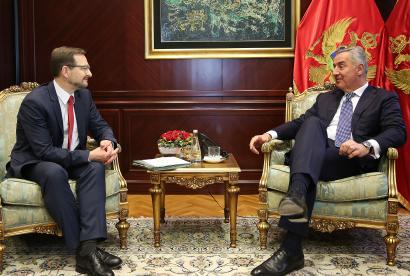 Publishing date:
2 April 2019
Content type:
Press release
PODGORICA, 2 April 2019- OSCE Secretary General Thomas Greminger concluded today a two-day visit to Podgorica, during which he met with Montenegro's highest officials and highlighted the significant progress achieved in fulfilling strategic reforms in the country...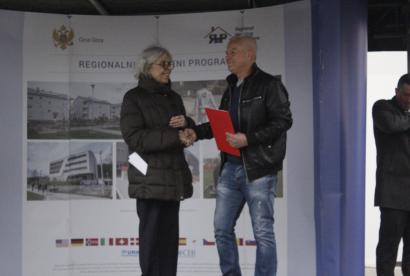 Publishing date:
26 March 2019
The OSCE Mission to Montenegro participated in a ceremony to hand over keys of 94 newly built housing units to families in the Municipality of Berane on 26 March 2019. The construction, worth 3.9 million euro, is part of the Regional Housing Programme (RHP).