News and press releases from the OSCE's global activities.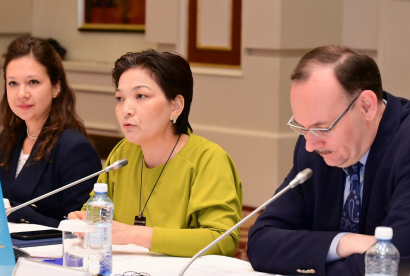 Publishing date:
20 September 2023
The regional conference on Promoting Women's Participation in Law Enforcement in Central Asia, held on 14 and 15 September 2023 in Astana, Kazakhstan, marked a significant milestone in the ongoing efforts to empower women in the region's law enforcement agencies. It brought together representatives of national authorities, including the Ministry of Interior, Police Academies, Prosecutor Offices, Policewomen Associations, and other relevant law enforcement agencies, alongside OSCE structures and field operations, civil society organizations, academic institutions, and international organizations.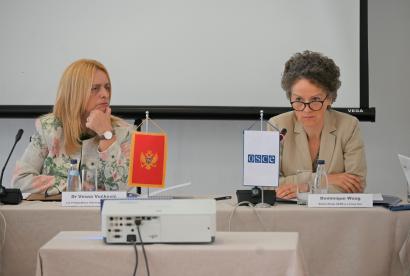 Publishing date:
19 September 2023
In order to improve institutional response to cases of violence against women, the OSCE Mission to Montenegro, in co-operation with the Supreme Court, is hosting a three-day workshop that simulates criminal procedure in respect of charges based on serious allegations of gender-based violence. The workshop takes place in Budva from 19 to 21 September.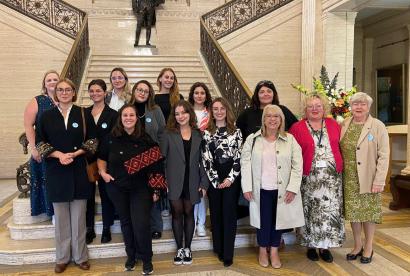 Publishing date:
18 September 2023
Belfast and Prishtinë/Priština, 18 September 2023- Eight alumnae from the OSCE-established Dialogue Academy alumnae network which gathers young women from Pristina and Belgrade, concluded today a one-week study visit to Northern Ireland.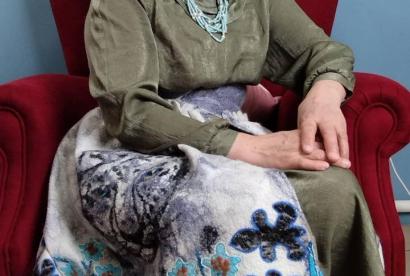 Publishing date:
13 September 2023
In the heart of the picturesque Talas province, nestled within the north-western part of Kyrgyzstan's magnificent landscapes, lives a remarkable woman with a mission to preserve the Kyrgyz traditional art. Nuria Isakova, a 54-year-old mother of four and grandmother to ten, has embarked on a journey of economic empowerment that is not only transforming her own life but also igniting a beacon of hope for women across the country.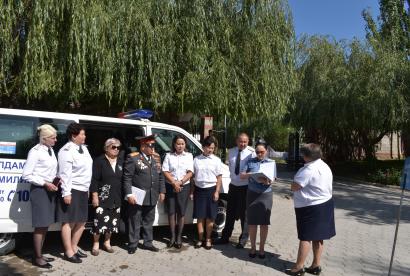 Publishing date:
12 September 2023
The Kyrgyz Association of Women in the Security Sector in collaboration with the OSCE Programme Office in Bishkek has successfully completed a three-day training course aimed at addressing gender-based and family violence.
Publishing date:
7 September 2023
Developing strategies for the inclusion of women in formal negotiation processes was the focus of a side event organized by OSCE 2023 Chairpersonship of North Macedonia with the Secretariat's Gender Issues Programme during the Chairpersonship's Gender Equality and Women's Empowerment Conference in Tetovo on 5 September.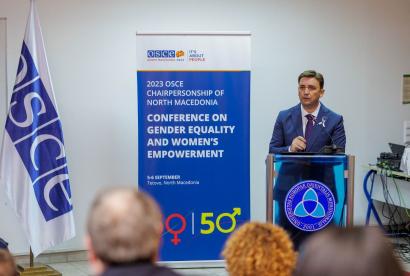 Publishing date:
6 September 2023
Content type:
Press release
TETOVO, 6 September 2023- Strengthening global partnership and taking collective action to further promote gender equality across the OSCE region was the focus of the first Chairpersonship's Gender Equality and Women's Empowerment Conference, which took place on 5 and 6 September in Tetovo, North Macedonia.