News and press releases from the OSCE's global activities.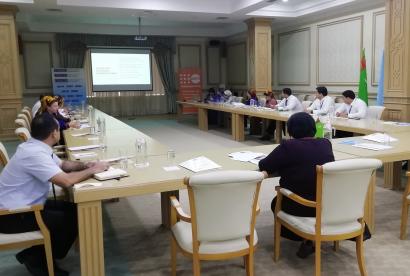 Publishing date:
16 July 2021
Promoting gender equality in Turkmenistan took the focus of a six-part roundtable discussion series organized by the OSCE Centre in Ashgabat in partnership with the United Nations Population Fund (UNFPA) and Institute of State, Law and Democracy of Turkmenistan from 7 to 16 July 2021.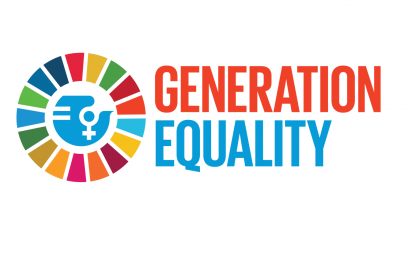 Publishing date:
8 July 2021
The Generation Equality Forum is the largest global gathering on gender equality since the landmark "Fourth World Conference on Women" in Beijing in 1995. The Forum aims to generate urgent action and accountability for gender equality, and to accelerate the implementation of the commitments made in Beijing. It is convened by UN Women and co-hosted by France and Mexico in partnership with youth and civil society.
Publishing date:
5 July 2021
OSCE Men for Gender Equality, an informal group of staff from the OSCE Secretariat, conducted a fundraiser from March 8 to April 7 in support of efforts to respond to gender-based violence that raised EUR 3,000.
Publishing date:
2 July 2021
On 1 and 2 July, the OSCE Presence in Albania organized a concluding workshop with the Alliance of Women Parliamentarians and the Subcommittee on Gender Equality and Prevention of Violence against Women, in view of the end of the current Albanian legislature...
Publishing date:
1 July 2021
Content type:
Press release
PARIS, 1 July 2021 – The OSCE has pledged to improve gender equality by taking action on Gender Based Violence, Economic Justice and Rights and Technology & Innovation.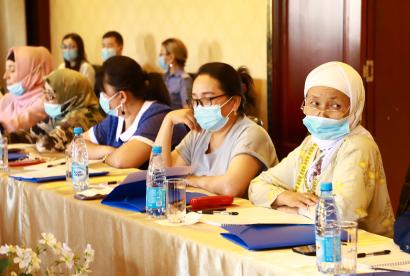 Publishing date:
25 June 2021
Two three-day train-the-trainers (ToTs) seminars on information technologies, conflict mediation, and the basics of psychological support for victims of gender-based violence (GBV) took place in Osh city from 17 to 19 June, and in Tokmok, Chui province from 23 to 25 June 2021. Forty-five members of Women Initiative Groups (WIGs) from across Kyrgyzstan participated in the seminar.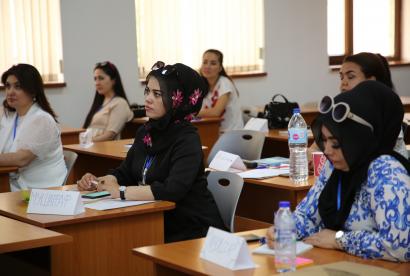 Publishing date:
22 June 2021
The OSCE Project Co-ordinator in Uzbekistan (the PCUz) organized a two-week training course from 7 to 18 June 2021 in Tashkent. Some 100 junior and mid-level female entrepreneurs from Uzbekistan attended.