News and press releases from the OSCE's global activities.
Publishing date:
19 May 2022
The OSCE Mission to Montenegro, together with the OSCE Mission to Skopje, supported the organization of a networking meeting between the Women Police Association of Montenegro and women police officers from North Macedonia, on 17 and 18 May 2022 in Skopje.
Publishing date:
19 May 2022
Strengthening co-operation among human rights and women's organizations providing support services to survivors of gender-based violence to promote the exchange of experience and expertise in Central Asia was the focus of the regional conference held in Dushanbe on 18 and 19 May 2022.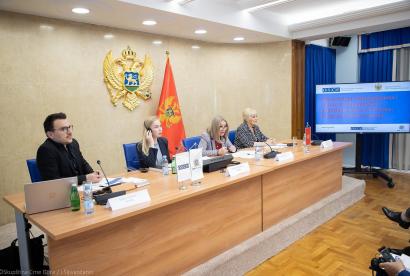 Publishing date:
17 May 2022
The OSCE Mission to Montenegro and the OSCE Office for Democratic Institutions and Human Rights (ODIHR), in co-operation with the Gender Equality Committee of the Parliament of Montenegro, organised a roundtable discussion on "Achieving gender equality in political life in Montenegro: The role of political parties", on 17 May 2022 in Podgorica.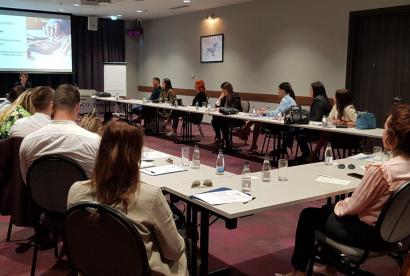 Publishing date:
13 May 2022
In co-operation with the Secretariat to the Competitiveness Council of Montenegro and the Ministry of Finance, the OSCE Mission to Montenegro organized the training course for six ministries on gender-responsive budget analysis on 11 May 2022 in Podgorica.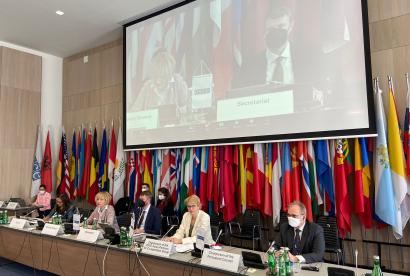 Publishing date:
29 April 2022
Participants at today's OSCE Asian Partners for Co-operation Group discussion shared experiences and best practices in addressing the specific needs of women, girls and vulnerable groups during natural and man-made disasters, including those resulting from armed conflict.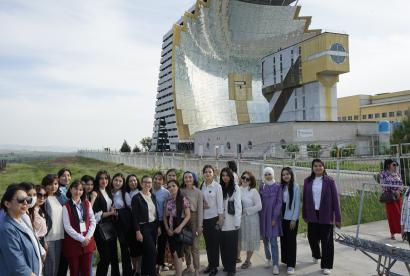 Publishing date:
28 April 2022
Promoting women's participation in the Uzbek energy sector was at the centre of an event organized by the Office of the Co-ordinator of OSCE Economic and Environmental Activities, jointly with the Kazakh-German University and the Tashkent State Technical University on 28 April in Tashkent.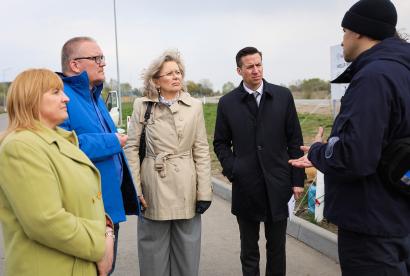 Publishing date:
22 April 2022
Content type:
Press release
CHISINAU, 23 April 2022 – Countering the risks of human trafficking amid the humanitarian crisis caused by attack on Ukraine was at the centre of a two-day visit to Moldova by the President of the OSCE Parliamentary Assembly, Margareta Cederfelt (Sweden), and the Special Representative and Co-ordinator for Combating Trafficking in Human Beings, Valiant Richey.