News and press releases from the OSCE's global activities.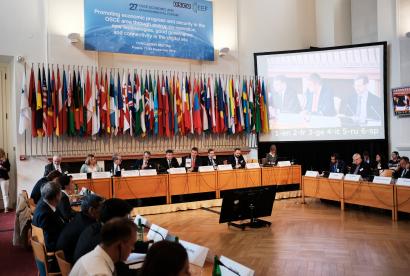 Publishing date:
11 September 2019
Content type:
Press release
PRAGUE, 11 September 2019 – New and emerging technologies in relation to energy security, good governance and connectivity in the digital era, are the focus of 27th OSCE Economic and Environmental Forum which opened today in Prague...
Publishing date:
5 September 2019
A four-day study visit to Copenhagen and Malmo organized by the OSCE Project Co-ordinator in Uzbekistan in co-operation with the Nordic Council of Ministers concluded on 5 September. Representatives of the municipality of Tashkent responsible for urban and mobility planning and members of the Cycling Federation of Uzbekistan had a chance to learn best practices of sustainable city mobility planning.
Publishing date:
28 August 2019
Officials from the OSCE, the Government of Tajikistan and civil society representatives met on 23 August 2019 to discuss their joint activities for 2020.
Publishing date:
27 August 2019
Content type:
Press release
COPENHAGEN, 27 August 2019 – With wildfires sweeping across large swaths of the Arctic region and the Amazon rainforest, OSCE Parliamentary Assembly leaders are calling for both emergency short-term responses and increased long-term attention to addressing the planet's environmental challenges, including curbing climate change and protecting biodiversity...
Publishing date:
31 July 2019
An OSCE-organized seminar on developing effective methods for protecting energy infrastructure from natural hazards was held in Ashgabat on 30 and 31 July 2019...
Publishing date:
29 July 2019
An OSCE-supported roundtable discussion on environmental challenges in Kazakhstan's Almaty region, with the participation of some 35 representatives from the local authorities, the business community and environmental NGOs was held on 29 July 2019 in Taldykorgan...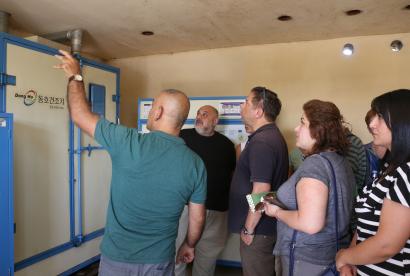 Publishing date:
26 July 2019
Promoting a green economy and resource efficiency was the focus of a workshop held in Yerevan, on 24 and 25 July by the Office of the Co-ordinator of OSCE Economic and Environmental Activities (OCEEA). The event was organized in co-operation with the Government of Armenia.