News and press releases from the OSCE's global activities.
Publishing date:
15 November 2019
The OSCE Programme Office in Bishkek supported a conference entitled Prospects to Develop the Green Economy through the Private Sector that took place on 14 November 2019. The event was organized during the annual Green Economy Week held from 11 to 17 November.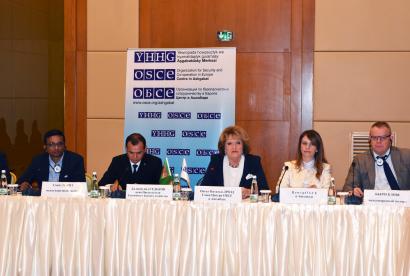 Publishing date:
15 November 2019
On 14 and 15 November 2019, the OSCE Centre in Ashgabat provided a platform for regional dialogue on the best practices and standards in use of innovative water management technologies. Representatives of the State Committee of Water Economy, the Ministry of Agriculture and Environmental Protection, the Executive Committee of the International Fund for Saving the Aral Sea (IFAS) and other Turkmenistan agencies were joined by their counterparts from Kazakhstan, Kyrgyzstan, Tajikistan and Uzbekistan...
Publishing date:
12 November 2019
Enhancing water diplomacy as a way of improving transboundary water co-operation is the focus of a workshop that is taking place on 12 and 13 November 2019 in Strasbourg, France.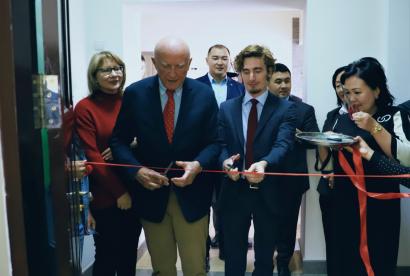 Publishing date:
8 November 2019
The fourth Aarhus Centre in Kyrgyzstan officially opened on 5 November 2019 in Naryn. The new Centre is part of the co-operation between the OSCE Programme Office in Bishkek and the University of Central Asia.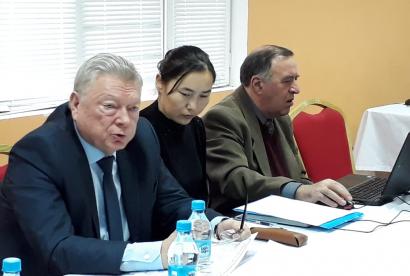 Publishing date:
7 November 2019
An OSCE-supported technical meeting on rational use and protection of water resources of the Zhaiyk (Ural) River, including assessment of climate change on water resources, took place on 7 November 2019 in Oral, Western Kazakhstan.
Publishing date:
31 October 2019
Content type:
Press release
STOCKHOLM, 31 October 2019 – Nordic approaches to issues on the OSCE agenda, including human rights and environmental concerns, have been underlined by a high-level Parliamentary Assembly delegation at the 2019 Meeting of the Nordic Council...
Publishing date:
30 October 2019
Content type:
Press release
TURKMENBASHI, Turkmenistan, 30 October 2019- Two OSCE-supported events launched activities in Turkmenistan aimed at promoting green ports and connectivity in the Caspian Sea region. A roundtable discussion for experts on 29 October took place in Ashgabat and a technical workshop was held on 30 October at the Turkmenbashi International Seaport.