News and press releases from the OSCE's global activities.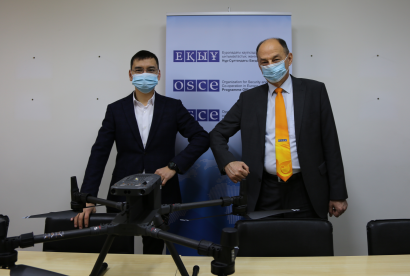 Publishing date:
7 January 2021
On 5 January 2021, the OSCE Programme Office handed over a specialized unmanned aerial vehicle (UAV) to the East-Kazakhstan Regional Territorial Forestry and Wildlife Inspection during the signing of a loan agreement.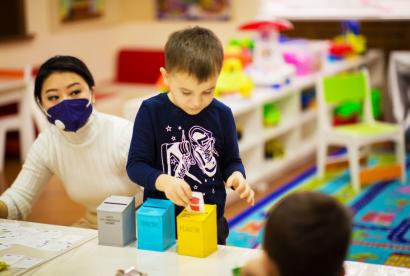 Publishing date:
21 December 2020
On 20 December 2020, training for the management and teachers in 13 pre-school education organizations concluded the OSCE Project Co-ordinator's in Uzbekistan (PCUz) series of activities in 2020 aimed at introducing environmental education in pre-school education in Uzbekistan...
Publishing date:
17 December 2020
The winners of the essay competition for students on the topic of "Ecological incidents in Bosnia and Herzegovina and their possible solutions", which was organized by the Banja Luka Field Office of the OSCE Mission to Bosnia and Herzegovina (BiH), were awarded on 17 December 2020...
Publishing date:
4 December 2020
The application of Geographic Information Systems (GIS) to improve efficient land management was discussed at an OSCE-supported online training course held from 2 to 4 December 2020...
Publishing date:
27 November 2020
Management approaches and tools aimed at protecting oil and gas infrastructure from natural or human-made hazards was the topic of an OSCE-organized online seminar that took place on 26 and 27 November 2020.
Publishing date:
24 November 2020
Representatives of the State Concerns "Turkmengas" and "Turkmenoil", Ministry of Agriculture and Environmental Protection and other relevant agencies of Turkmenistan discussed environmental protection in the oil and gas sector at an OSCE-organized online webinar on 23 and 24 November 2020.
Publishing date:
20 November 2020
The OSCE Programme Office in Nur-Sultan supported a contest on promoting "green" organizations that took place on 20 November 2020 in Nur-Sultan...