News and press releases from the OSCE's global activities.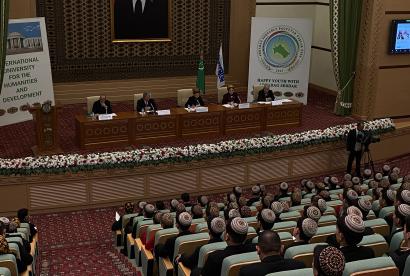 Publishing date:
21 November 2023
On 21 November 2023, Turkmenistan's International University for Humanities and Development hosted an OSCE-supported conference on engaging youth in addressing climate change.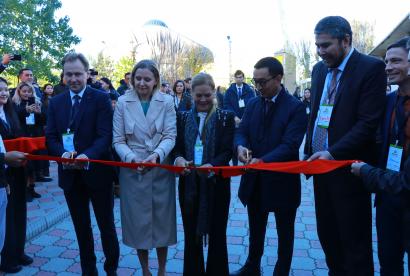 Publishing date:
17 November 2023
On 16 November, the Green Economy Forum 2023: Common Goals for Sustainable Development of the Central Asian Region took place in Bishkek. The Forum brought together representatives from Central Asian countries and international experts in the field of sustainable business and management to discuss common challenges and find solutions for scaling green initiatives.
Publishing date:
15 November 2023
The workshop aimed to facilitate the development of the 2023-2027 BiH Disaster Risk Reduction Strategy (DRR Strategy), in accordance with the BiH Council of Ministers' Conclusion of 9 November, 2022 and with requirements of the global Sendai DRR Framework for 2015-2030.
Publishing date:
7 November 2023
Representatives of the State Energy Institute of Turkmenistan, State Concerns "Turkmengas" and "Turkmenoil" participated in an OSCE-organized seminar on monitoring and scientific research on the reduction of methane emissions that took place on 6 and 7 November 2023. The two-day online event aimed
Publishing date:
1 November 2023
Seventy-five representatives from Ukraine's State Emergency Service (SESU) and State Border Guard Service had a chance to improve knowledge and practice skills needed to respond to radiation-related emergencies at a series of two three-days training sessions, organized by the OSCE Support Programme for Ukraine (SPU) in Kyiv on 23-28 October 2023.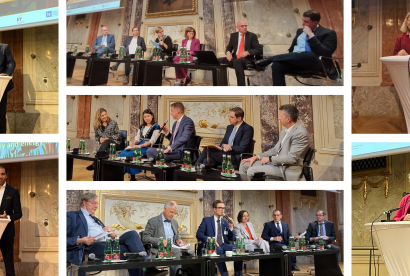 Publishing date:
30 October 2023
The strategic outlook for energy markets, system vulnerabilities, and industry competition took centre stage at this year's edition of the Vienna Energy Security Dialogue. Titled "Looking Ahead: Shaping the Post-Crises Global Energy Market(s)", the annual event took place on 25 October in partnership with the World Energy Council Austria, the Federation of Austrian Industries, and Ernst and Young Austria.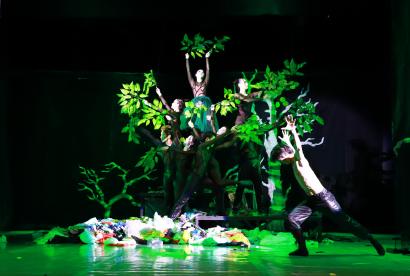 Publishing date:
29 October 2023
On October 29, 2023, a premiere of the ballet performance "ADAM" (Human) took place in the city of Naryn, Kyrgyzstan. Reflecting upon the crucial problems of ecology and climate change, this performance was initiated by the Students of Kyrgyzstan for Green Economy NGO, the initiative group ARTIS, and the Kyrgyz Opera and Ballet Theater named after A. Maldybaev, with the support of the OSCE Programme Office in Bishkek.