News and press releases from the OSCE's global activities.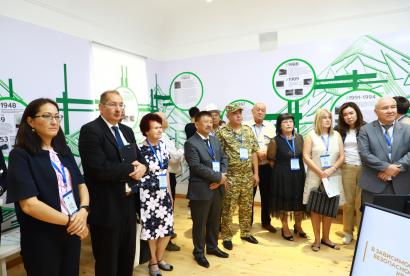 Publishing date:
22 June 2022
Mailuu-Suu is a small town located in the Jalal-Abad province, Kyrgyzstan, with a population of 22 thousand people. During the Soviet years, the town used to be a regional centre for mining uranium ore – a large industry that came to a halt with the breakup of the Soviet Union in the early 1990's. Mailuu-Suu's industrial past left multiple uranium tailings pits that partially have been rehabilitated and recultivated; yet, there still remain tailings pits that pose threat to the local population's and ecosystem's health.
Publishing date:
17 June 2022
The OSCE Project Co-ordinator in Uzbekistan continues to support the integration of environmental education into the pre-school curriculum throughout the country. On 16 June 2022, the Project Co-ordinator jointly with the Ministry of Preschool Education and the Innovative Center for Information and Pedagogical Technologies organized a national high-level conference to present the programme on environmental education "Earth is Our Common Home" for preschool educational institutions.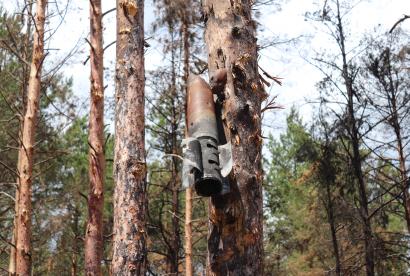 Publishing date:
16 June 2022
Data and analysis on nearly 5000 incidents of war-related damages in Ukraine show that 92 industrial facilities in the high or very high environmental risk category were affected.  
Publishing date:
15 June 2022
An OSCE-organized online seminar on international experience in the modernization of water sector through the implementation of digital systems took place from 14 to 15 June 2022. The two-day event analysed global trends, policies and strategies in this area, and facilitated a discussion of further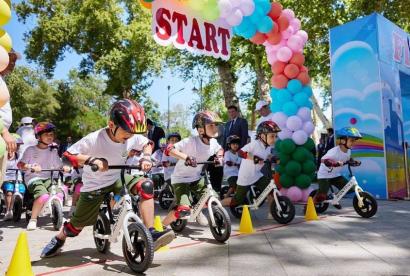 Publishing date:
2 June 2022
On 30 May 2022, the OSCE Project Co-ordinator in Uzbekistan (PCUz) in co-operation with the Ministry of Preschool Education, the Ministry of Sports Development and the Cycling Federation organized a cycling marathon in Samarkand to promote sustainable green development and improve environmental awareness.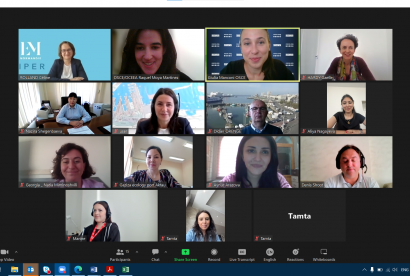 Publishing date:
31 May 2022
On 30 May 2022, women professionals from Black and Caspian Sea ports joined the first online session of the OSCE-IPER Women in Port Management training course to strengthen their professional skills and advance their careers in the logistics and maritime sectors.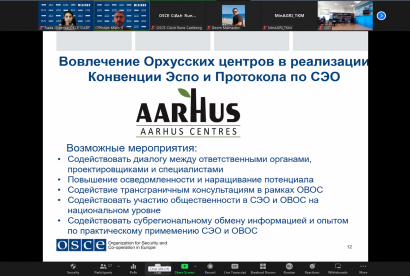 Publishing date:
31 May 2022
A two-day online seminar on international experiences and best practices of the OSCE participating States in accession to and implementation of the United Nations Economic Commission for Europe (UNECE) Espoo Convention was held from 30 to 31 May 2022.  The seminar brought together representatives