News and press releases from the OSCE's global activities.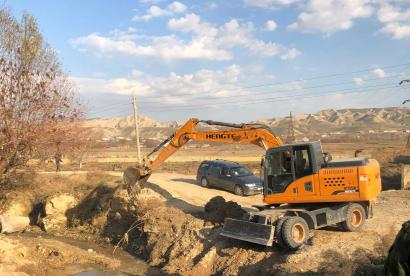 Publishing date:
31 December 2019
The OSCE Programme Office in Dushanbe provided logistical support enabling Tajikistan's Committee of Emergency Situations and Civil Defence (CoESCD) of the Shahritus district, in partnership with local government and the Water Management of Lower Kafirnigan basin, to clear 45,900 m3 of soil and other debris from flow channels in three rural villages of the Shahritus district in the Khatlon region. Over 620 households, schools and highways were secured.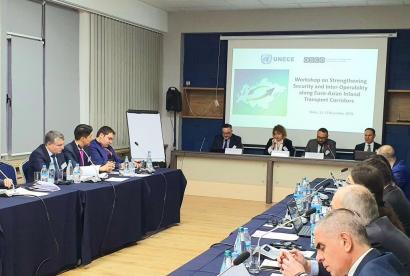 Publishing date:
13 December 2019
A two-day expert workshop on "Strengthening Security and Inter-operability along Euro-Asian Inland Transport Corridors" took place in Tbilisi on 12 and 13 December 2019. The event was organized by the Office of the Co-ordinator of OSCE Economic and Environmental Activities (OCEEA) jointly with the UN Economic Commission for Europe (UNECE) and in partnership with the Transport and Logistics Development Policy Department of the Ministry of Economy and Sustainable Development of Georgia.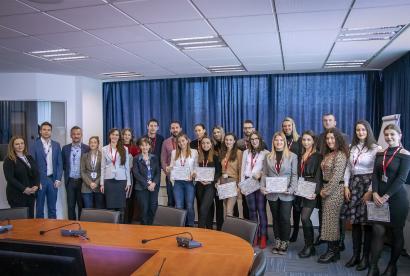 Publishing date:
13 December 2019
SARAJEVO, 13 December 2019 –The Environmental Legal Clinics Programme, organized by the OSCE Mission to Bosnia and Herzegovina and Aarhus Centre Sarajevo, concluded today in Sarajevo. Twenty students from the universities of Sarajevo and Istočno Sarajevo were awarded certificates for their participation...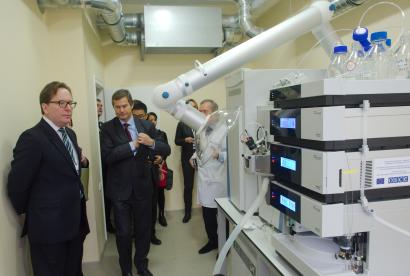 Publishing date:
10 December 2019
The Ukrainian National Reference Centre for Identification of Controlled and Toxic chemicals, established and equipped with OSCE support, was presented to the country's expert community on 10 December 2019 in Kyiv...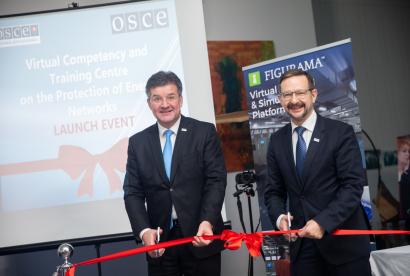 Publishing date:
5 December 2019
Content type:
Press release
BRATISLAVA, 5 December 2019 – On the margins of today's 26th Ministerial Council in Bratislava, the OSCE launched a virtual competency and training centre on the protection of critical energy networks. Chairperson-in-Office and Minister of Foreign and European Affairs of the Slovak Republic Miroslav Lajčák, together OSCE Secretary General Thomas Greminger officially inaugurated the virtual training center.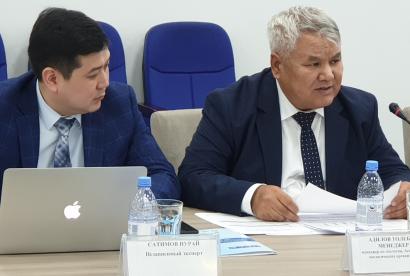 Publishing date:
25 November 2019
The OSCE Programme Office in Nur-Sultan supported a workshop on the application of environmental legislation and compliance with the provisions of the Convention on Access to Information, Public Participation in Decision-Making and Access to Justice in Environmental Matters (Aarhus Convention) on 25 November 2019 in Semey, Eastern Kazakhstan...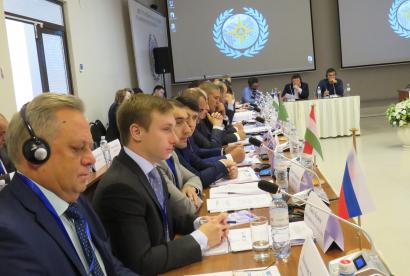 Publishing date:
21 November 2019
An OSCE-supported sub-regional workshop under the United Nation's Economic Commission for Europe (UNECE) project on improving mining and tailings safety, with a special attention to transboundary implications, concluded on 21 November 2019 in Almaty, Kazakhstan.