News and press releases from the OSCE's global activities.
Publishing date:
21 February 2020
Content type:
Press release
VIENNA, 21 February 2020 – In the wake of a racially motivated attack in the German town of Hanau on Wednesday, OSCE parliamentarians gathering in Vienna for the OSCE Parliamentary Assembly's 19th Winter Meeting today held a timely debate on combating anti-Semitism, discrimination and intolerance in the OSCE region...
Publishing date:
19 February 2020
Content type:
Press release
VIENNA, 19 February 2020 – The first preparatory meeting of the 2020 OSCE Economic and Environmental Forum concluded on 18 February in Vienna. The meeting focused on countering corruption by improving the understanding of how new technologies affect government and economic development, stability and security in the region.
Publishing date:
11 February 2020
The 5th International Scientific Conference on Environmental Crime, Environmental Security and National Security, organized by the Albanian Security Academy, in close co-operation with the OSCE Presence in Albania and the Municipality of Tirana, was held on 11 February 2020 in Tirana...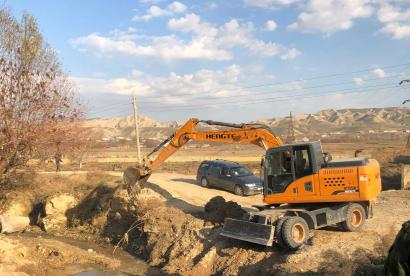 Publishing date:
31 December 2019
The OSCE Programme Office in Dushanbe provided logistical support enabling Tajikistan's Committee of Emergency Situations and Civil Defence (CoESCD) of the Shahritus district, in partnership with local government and the Water Management of Lower Kafirnigan basin, to clear 45,900 m3 of soil and other debris from flow channels in three rural villages of the Shahritus district in the Khatlon region. Over 620 households, schools and highways were secured.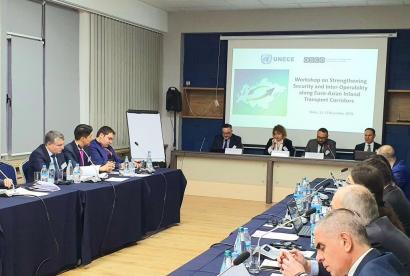 Publishing date:
13 December 2019
A two-day expert workshop on "Strengthening Security and Inter-operability along Euro-Asian Inland Transport Corridors" took place in Tbilisi on 12 and 13 December 2019. The event was organized by the Office of the Co-ordinator of OSCE Economic and Environmental Activities (OCEEA) jointly with the UN Economic Commission for Europe (UNECE) and in partnership with the Transport and Logistics Development Policy Department of the Ministry of Economy and Sustainable Development of Georgia.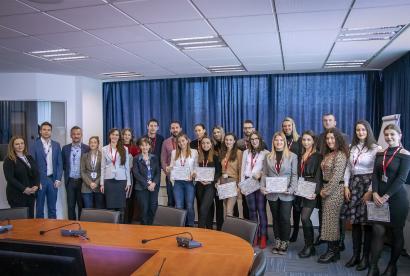 Publishing date:
13 December 2019
SARAJEVO, 13 December 2019 –The Environmental Legal Clinics Programme, organized by the OSCE Mission to Bosnia and Herzegovina and Aarhus Centre Sarajevo, concluded today in Sarajevo. Twenty students from the universities of Sarajevo and Istočno Sarajevo were awarded certificates for their participation...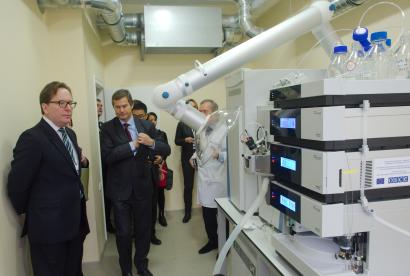 Publishing date:
10 December 2019
The Ukrainian National Reference Centre for Identification of Controlled and Toxic chemicals, established and equipped with OSCE support, was presented to the country's expert community on 10 December 2019 in Kyiv...