News and press releases from the OSCE's global activities.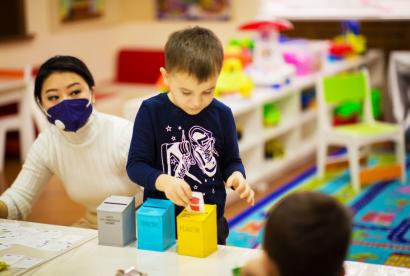 Publishing date:
21 December 2020
On 20 December 2020, training for the management and teachers in 13 pre-school education organizations concluded the OSCE Project Co-ordinator's in Uzbekistan (PCUz) series of activities in 2020 aimed at introducing environmental education in pre-school education in Uzbekistan...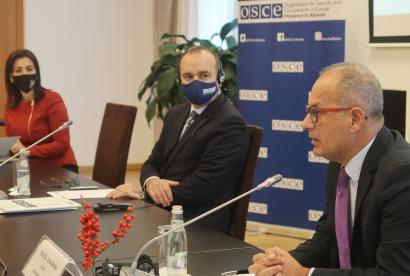 Publishing date:
14 December 2020
The OSCE Presence in Albania and the University of Tirana launched an Executive Master's Programme in Criminology, the first of its kind in Albania, at an event on 14 December 2020...
Publishing date:
9 December 2020
Around 175 school teachers from all over Moldova attended a workshop on the history of the Holocaust from 1 to 3 December 2020. The OSCE Mission to Moldova, in co-ordination with the Moldovan Ministry of Education, Culture and Research, facilitated the workshop for school teachers to learn about the teaching methodology for the optional school course "The Holocaust: History and Lessons of life", which was introduced in September 2019...
Publishing date:
8 December 2020
SARAJEVO, 8 December 2020- One year after publication of the results of the first Programme for International Student Assessment (PISA) for Bosnia and Herzegovina (BiH), the country marks today another important date for the education sector- the results for the Trends in Mathematics and Science Study (TIMSS), conducted in 2019...
Publishing date:
19 November 2020
PRISHTINË/PRIŠTINA, 19 November 2020 – The OSCE Mission concluded today the first phase of its project "Mental Health of Students during the COVID-19 Pandemic." The project, implemented in co-operation with Education and Management in Kosovo (EDUMEN-K), a non-governmental organization specialized in providing support to the education sector, included training for teachers on how to alleviate mental health issues among students as a consequence of school closures and isolation due to public health measures....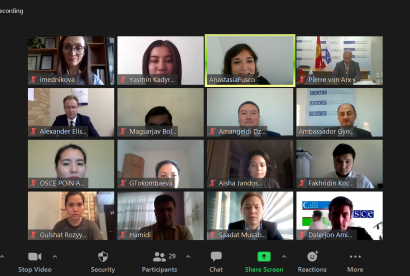 Publishing date:
2 November 2020
Twenty-four alumni of the OSCE-funded Central Asian Youth Network (CAYN) and other young people from Afghanistan, Kazakhstan, Kyrgyzstan, Mongolia, Tajikistan, Turkmenistan and Uzbekistan took part in an online seminar on 29 and 30 October 2020 on how the COVID-19 pandemic has impacted security, the economy and education...
Publishing date:
21 August 2020
The Ministry of Education and Science of Ukraine has approved new requirements for a Master's degree programme in law, developed with the assistance of the OSCE Project Co-ordinator in Ukraine. The order issued by the Ministry, on 17 August 2020, (link) enacts the use of the Standard of Higher Education for speciality no. 081 "Law" at Master's degree level, making it applicable starting from the 2020/2021 academic year...