News and press releases from the OSCE's global activities.
Publishing date:
23 June 2022
Launch of first-ever digitalized quadrilingual Fraza phrasebook in Macedonian-Albanian-Turkish-Serbian in Skopje on 23 June 2022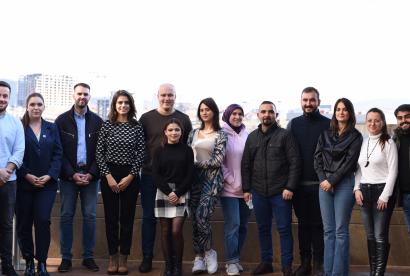 Publishing date:
3 June 2022
The OSCE Mission in Kosovo is supporting human rights education through training by some of the many young people who have benefitted from the Mission's programmes. The move marks a shift away from training by OSCE to a group of talented young women and men who will use their expertise in human rights education to design and implement activities proposed by the Mission and other institutional partners.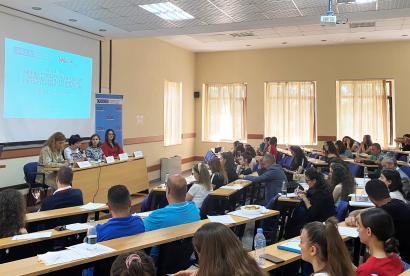 Publishing date:
27 May 2022
Around 80 students from the University of Korça participated in a Youth Talk session focused on the issue of missing persons during the Communist regime, on 26 May 2022. The event – organized by the OSCE Presence in Albania and its Youth Advisory Group – aimed at increasing youth engagement in the
Publishing date:
24 May 2022
On 24 May, the OSCE Presence in Albania wrapped up a three-day training programme for 16 newly selected and vetted National Bureau of Investigation (NBI) investigators. The training programme aimed at boosting up the overall capacities of the newly-established NBI to conduct criminal investigations
Publishing date:
26 April 2022
The OSCE Mission in Kosovo concluded on 26 April 2022 a series of ten workshops on media and information literacy and digital media literacy for high school students. The workshops empowered students across Kosovo on how to use media literacy skills and critical thinking to identify fake news,
Publishing date:
16 March 2022
Twenty-two young officials working in Kazakhstan, Kyrgyzstan, Tajikistan and Uzbekistan's presidential administrations, parliaments, government agencies, research and academic institutions are taking part in a five-day Young Policy Advisers Course (YPAC) from 14 to 18 March in Tashkent, Uzbekistan.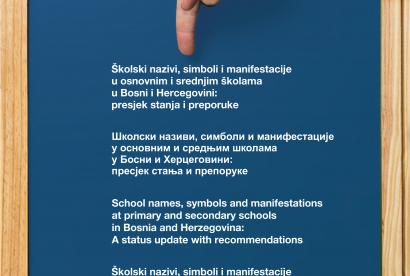 Publishing date:
27 December 2021