News and press releases from the OSCE's global activities.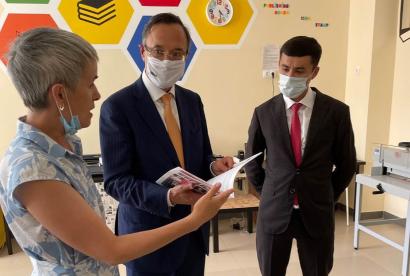 Publishing date:
2 July 2021
OSCE High Commissioner on National Minorities Kairat Abdrakhmanov visited the Russian Federation for the first time since taking up his mandate from 23 June to 1 July 2021. Abdrakhmanov met with the authorities to discuss the situation of national minorities living in Russia as well as Russia's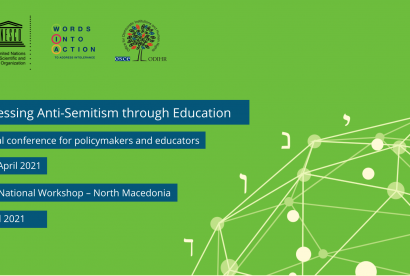 Publishing date:
26 April 2021
Addressing anti-Semitism through education ODIHR and UNESCO propose policy and reforms to tackle intolerance and discrimination Addressing anti-Semitism through education is the focus of two events co-organized by the OSCE Office for Democratic Institutions and Human Rights (ODIHR) and the United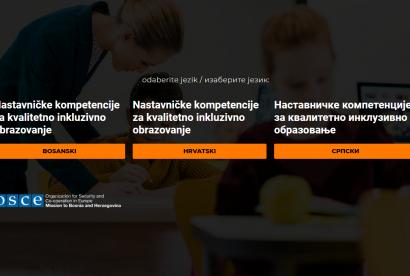 Publishing date:
20 April 2021
The OSCE Mission to Bosnia and Herzegovina launched, on 19 April 2021, an e-learning course on Strengthening Teacher Competencies for Inclusive and Quality Education for teachers, teacher faculty students, as future teachers, and other interested education professionals. The course is accessible free of charge at https://nastavnickekompetencije.ba/.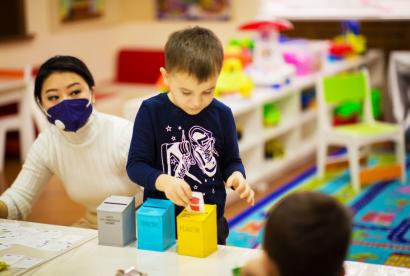 Publishing date:
21 December 2020
On 20 December 2020, training for the management and teachers in 13 pre-school education organizations concluded the OSCE Project Co-ordinator's in Uzbekistan (PCUz) series of activities in 2020 aimed at introducing environmental education in pre-school education in Uzbekistan...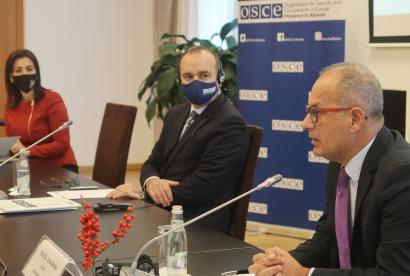 Publishing date:
14 December 2020
The OSCE Presence in Albania and the University of Tirana launched an Executive Master's Programme in Criminology, the first of its kind in Albania, at an event on 14 December 2020...
Publishing date:
9 December 2020
Around 175 school teachers from all over Moldova attended a workshop on the history of the Holocaust from 1 to 3 December 2020. The OSCE Mission to Moldova, in co-ordination with the Moldovan Ministry of Education, Culture and Research, facilitated the workshop for school teachers to learn about the teaching methodology for the optional school course "The Holocaust: History and Lessons of life", which was introduced in September 2019...
Publishing date:
8 December 2020
SARAJEVO, 8 December 2020- One year after publication of the results of the first Programme for International Student Assessment (PISA) for Bosnia and Herzegovina (BiH), the country marks today another important date for the education sector- the results for the Trends in Mathematics and Science Study (TIMSS), conducted in 2019...