News and press releases from the OSCE's global activities.
Publishing date:
26 March 2021
As part of an joint initiative to strengthen capacities of civil society organizations (CSOs) in using digital platforms during the COVID-19 pandemic, the OSCE Mission to Montenegro delivered IT equipment to 19 CSOs from 15 to 26 March...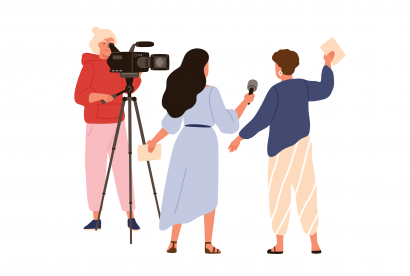 Publishing date:
9 March 2021
Content type:
Press release
VIENNA, 9 March 2021 – Ensuring both equal opportunities and equal safeguards for women and men is key to an independent and diverse media landscape, which is vital for open societies based on the principles at the heart of OSCE commitments to human rights and democracy, participants said at a two-day OSCE meeting that ended today.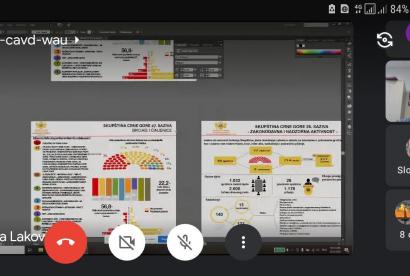 Publishing date:
9 December 2020
The OSCE Mission to Montenegro completed on 9 December 2020 a series of training workshops for research staff of the Parliamentary Institute on infographics and data visuals as a modern way of presenting parliamentary work data...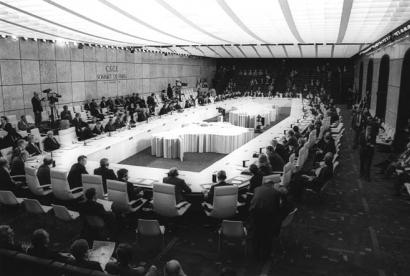 Publishing date:
20 November 2020
Content type:
Press release
COPENHAGEN, 20 November 2020 – The OSCE Parliamentary Assembly and the French Delegation to the OSCE PA held a web-based roundtable today to commemorate the 30th anniversary of the Charter of Paris for a New Europe, which was adopted during the second Summit of Heads of State or Government of the Conference for Security and Co-operation in Europe, held in Paris from 19 to 21 November 1990...
Publishing date:
17 November 2020
Content type:
Press release
COPENHAGEN, 17 November 2020 – Amidst demands by the opposition for repeat parliamentary elections in Georgia and US Secretary of State Mike Pompeo's visit to the South Caucasus country today, the OSCE Parliamentary Assembly's political and security Chair and the leaders of the OSCE's recent election observation mission reiterated that political deadlock must be overcome in order to ensure that the voters' will is respected...
Publishing date:
10 November 2020
The follow-up to the recommendations of election observation missions in the Western Balkans topped the agenda of an online conference organized by the OSCE Office Democratic Institutions and Human Rights (ODIHR) on 10 November 2020. The conference focused on the extent and modalities of the
Publishing date:
15 October 2020
From 1 to 15 October 2020, political parties, coalitions, and independent candidates participating in the 2020 local elections signed an election pledge in 25 local communities across Bosnia and Herzegovina (BiH). With the support of the OSCE Mission to BiH, the election pledge was developed by representatives of the municipal/city election commissions, municipal/city administration and civil society organizations...