News and press releases from the OSCE's global activities.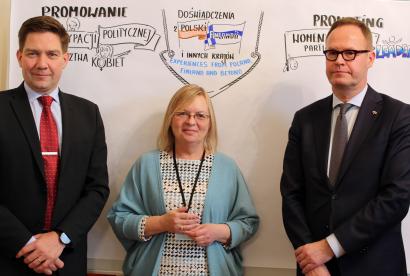 Publishing date:
17 December 2019
Now is the time for women to boost their representation in political leadership positions, said politicians, government officials, diplomats, civil society representatives and activists from Poland and Finland, who gathered in Warsaw on 17 December 2019 to explore ways of increasing women's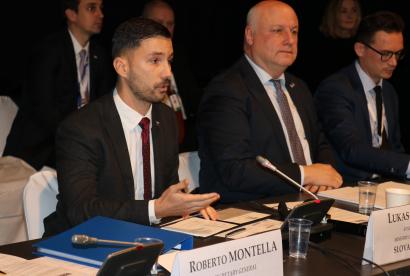 Publishing date:
4 December 2019
Ahead of the official start of the OSCE's 26th Ministerial Council, the Bureau of the OSCE Parliamentary Assembly (PA) met in Bratislava on 4 December 2019 to discuss their work over the course of the year. Bureau members heard from Assembly President George Tsereteli, Treasurer Peter Juel-Jensen, OSCE PA Secretary General Roberto Montella, and Lukas Parizek, Special Representative for the OSCE Chairmanship and State Secretary of the Ministry of Foreign and European Affairs of Slovakia...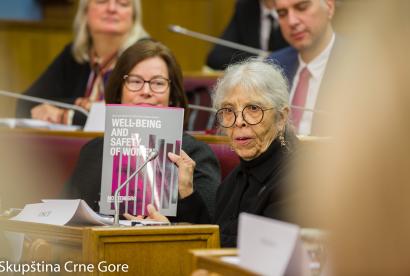 Publishing date:
29 November 2019
"The OSCE recognizes violence against women as both a threat to individuals and a broader security concern," said the Head of the OSCE Mission to Montenegro, Maryse Daviet, in an address on 29 November 2019 to the 11th session of the 'Women's Parliament', held within Montenegro's Parliament, as part of the 16 Days of Activism Against Gender-Based Violence international campaign...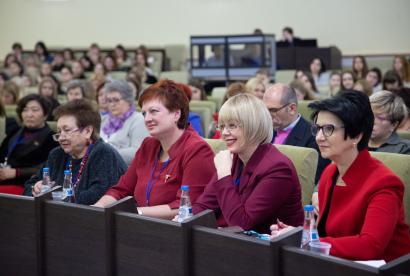 Publishing date:
27 November 2019
Promoting women's leadership and political participation at the local level was the focus of a Women's Forum organized by the OSCE Office for Democratic Institutions and Human Rights (ODIHR) in Grodno, Belarus, on 27 November 2019. The event brought together a wide range of women leaders to
Publishing date:
27 November 2019
Content type:
Press release
YEREVAN, 27 November 2019- Concluding a visit to Yerevan, OSCE Parliamentary Assembly President George Tsereteli (MP, Georgia) welcomed sustained efforts to firmly establish democratic institutions and practices in Armenia...
Publishing date:
8 November 2019
Challenging intolerance and discrimination by raising awareness about the complexity of migrant integration and promoting a human rights-centred approach to migration were the topics of a workshop in Brussels on 7 and 8 November 2019. "Governments and politicians, through their policies and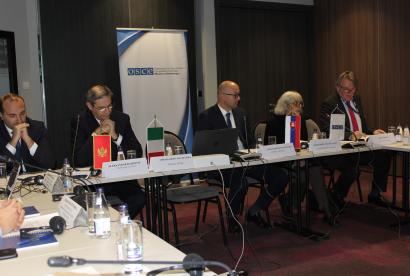 Publishing date:
5 November 2019
Protection of cultural heritage by creating cultural property databases to prevent trafficking in cultural property was the focus of the seminar for seven Montenegrin institutions on 5 November 2019 in Podgorica...