News and press releases from the OSCE's global activities.
Publishing date:
5 July 2019
Representatives of the Montenegrin State Election Commission (SEC) visited their Slovenian counterparts in Ljubljana from 3 to 5 July 2019 to hear about the country's experiences of administering local and parliamentary elections...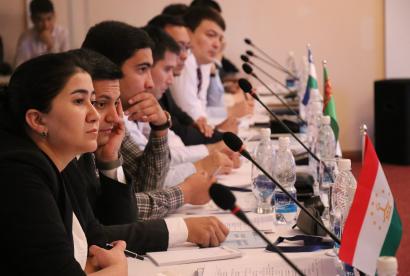 Publishing date:
24 June 2019
The Fourth International Summer School for Junior Diplomats from Central Asia, Afghanistan and Mongolia, supported by the OSCE Programme Office in Bishkek, is taking place from 24 to 29 June 2019 in Issyk-Kul, Kyrgyzstan...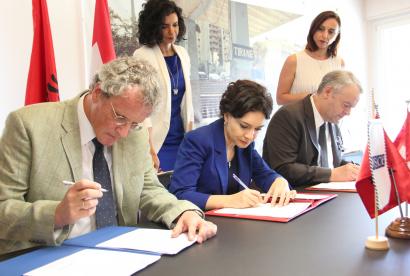 Publishing date:
20 June 2019
The Albanian government, the OSCE Presence in Albania and the Swiss Embassy signed on 18 June 2019 an agreement for implementing a project to support the Albanian parliament and citizen engagement in decision-making.
Publishing date:
11 June 2019
An exhibition with students' artworks on the topic of corruption opened at Jordan Misja Fine Arts School in Tirana on 10 June 2019. The exhibition showcased 30 of the best works out of 70 that the school's students created as part of a competition organized by the OSCE Presence in Albania. Through this exhibition, the Presence aims to raise awareness of the topic of corruption by fostering discussion and reflection among the students and the public...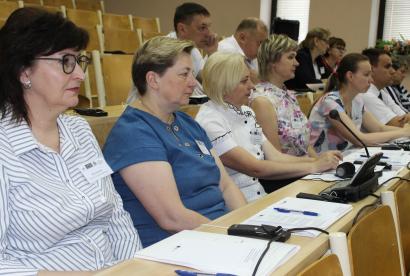 Publishing date:
6 June 2019
International rule of law standards related to the right to a fair trial in criminal proceedings was the topic of a training seminar organized by the OSCE Office for Democratic Institutions and Human Rights (ODIHR) together with Belarusian judicial institutions on 6 June 2019 in Minsk.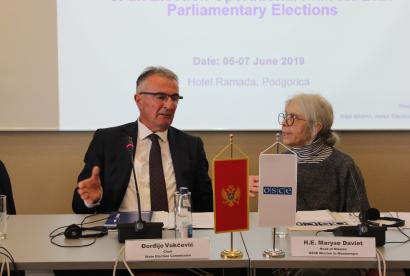 Publishing date:
5 June 2019
Good planning is key to the efficient functioning of an election commission, which is why the OSCE Mission to Montenegro organized a three-day seminar for members of the State Election Commission (SEC) from 5 to 7 June 2019 in Podgorica on developing an election operational plan in preparation for the upcoming 2020 parliamentary elections...
Publishing date:
3 June 2019
Content type:
Press release
TIRANA, 3 June 2019 – Visiting Albania, which will chair the OSCE in 2020, this year's OSCE Chairperson-in-Office, Slovakia's Foreign and European Affairs Minister Miroslav Lajčák, reiterated today in Tirana Slovakia's commitment to supporting the country in preparing its 2020 OSCE Chairmanship...