News and press releases from the OSCE's global activities.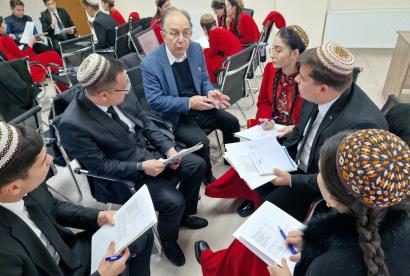 Publishing date:
1 December 2023
Over forty young and future diplomats participated in OSCE-organized workshops on effective negotiation that took place from 29 November to 1 December 2023 in Ashgabat. The OSCE Centre in Ashgabat organized the workshops to promote OSCE best practices and mechanisms in conflict prevention and early
Publishing date:
16 November 2023
OSCE High Commissioner on National Minorities (HCNM) Kairat Abdrakhmanov and Director-General of the United Nations Office at Geneva (UNOG) Tatiana Valovaya organized a roundtable on Promoting Conflict Prevention through the Socio-Economic Inclusion of Minorities on 15 November 2023 at the Palais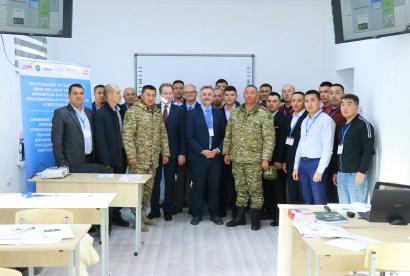 Publishing date:
15 November 2023
As part of an extrabudgetary initiative aimed at mitigating the risks associated with the illicit movement of small arms, ammunition, and explosives across the State Border of the Kyrgyz Republic, the OSCE is enhancing the institutional capacity of the Border Service of the State Committee for National Security of the Kyrgyz Republic to effectively counter transnational threats.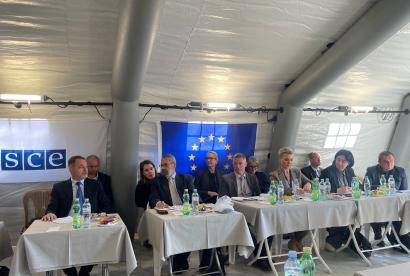 Publishing date:
1 November 2023
Content type:
Press release
ERGNETI, 1 November 2023 – The 115th Incident Prevention and Response Mechanism (IPRM) took place in Ergneti today under the co-facilitation of the Head of the EU Monitoring Mission in Georgia (EUMM), Dimitrios Karabalis, and the Special Representative of the OSCE Chairperson-in-Office for the South Caucasus, Viorel Moşanu.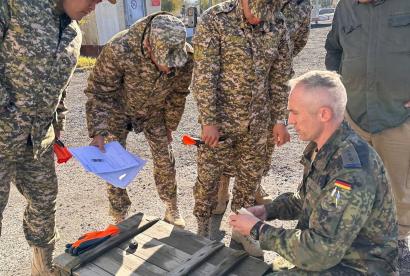 Publishing date:
1 November 2023
On October 31, 2023, the Ministry of Defense of the Kyrgyz Republic, in partnership with the OSCE Programme Office in Bishkek, marked a significant milestone- the inauguration of two modernized training classrooms in Osh. These newly renovated facilities are not only a testament to the importance of proper ammunition storage and maintenance but also a tangible step toward bolstering the safety and security in Kyrgyzstan.
Publishing date:
20 September 2023
OSCE High Commissioner on National Minorities Kairat Abdrakhmanov visited Serbia from 12 to 15 September 2023 to chair the Stakeholders' Meeting of the Bujanovac Department of the Subotica Faculty of Economics of the University of Novi Sad and to hold consultations with Serbian authorities on the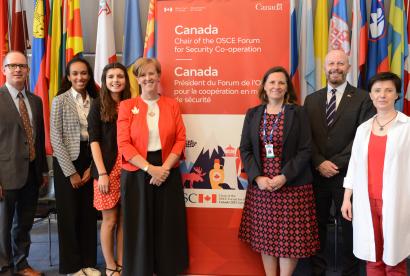 Publishing date:
13 September 2023
Content type:
Press release
VIENNA, 13 September – Today, Canada assumed the Chairpersonship of the OSCE's Forum for Security Co-operation (FSC) until December 2023. During the opening session, Canada's Minister of National Defence, the Honourable Bill Blair, underlined the importance Canada attaches to the role of the FSC and to dialogue on security across the OSCE region.