News and press releases from the OSCE's global activities.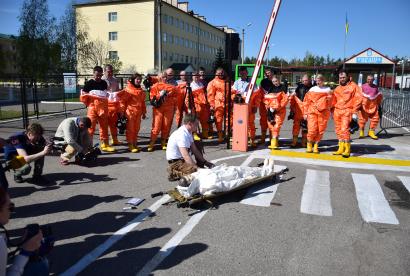 Publishing date:
26 April 2019
Forty-eight officers of Ukraine's State Border Guard Service and State Fiscal Service were trained to identify toxic chemicals and respond to emergency situations at border crossings in a series of two intensive four-day sessions in the Orshanets Training Center, the Cherkasy Region.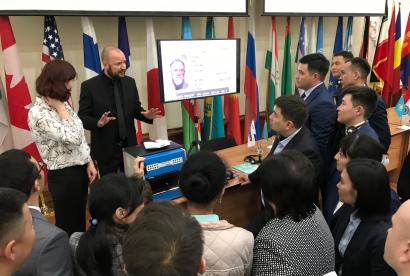 Publishing date:
26 April 2019
A five-day OSCE-supported train-the-trainer course on the detection of forged travel documents and identification techniques for 21 border service officers concluded in Almaty, Kazakhstan on 26 April 2019.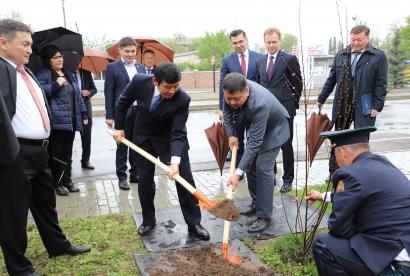 Publishing date:
18 April 2019
Secretary General of the World Customs Organization (WCO) Kunio Mikuriya, together with the Chairperson of the State Customs Service (SCS) of the Kyrgyz Republic Almaz Onolbekov, with the support of the OSCE Programme Office in Bishkek, opened a new Regional Training Centre of the World Customs Organization in Kyrgyzstan on 16 April 2019 in Bishkek...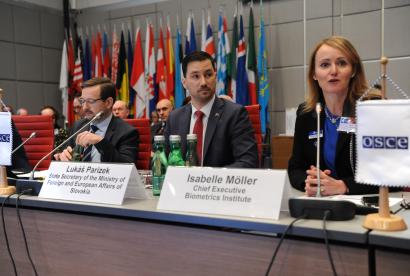 Publishing date:
11 April 2019
Content type:
Press release
VIENNA, 11 April 2019 – The benefits and potential of biometric technology in countering terrorism, and how to responsibly use and share collected biometric data, are being explored at a two-day conference which launched today in Vienna. More than 200 decision-makers, policy-makers, experts in biometrics and private sector representatives from the OSCE participating States and Partners for Co-operation are taking part...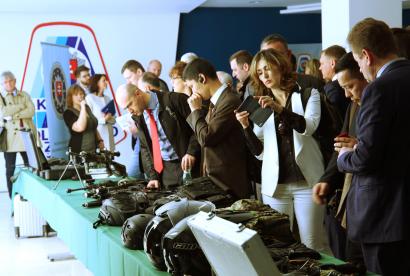 Publishing date:
10 April 2019
Current trends and challenges in securing and managing borders were highlighted at the two-day 13th Annual Meeting of the OSCE Border Security and Management National Focal Points Network, which concluded on 10 April 2019 in Bratislava.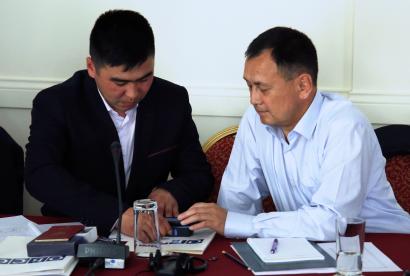 Publishing date:
4 April 2019
The OSCE Mobile Training Team delivered an interactive training course on the identification of foreign terrorist fighters at the borders for 27 first- and second-line border officers and instructors of Kyrgyzstan's border institutions from 2 to 4 April 2019 in Bishkek...
Publishing date:
4 April 2019
The Border Security and Management Unit of the OSCE's Transnational Threats Department as part of a country visit aimed at facilitating Bosnia and Herzegovina's participation in the International Civil Aviation Organization's Public Key Directory (ICAO PKD) held meetings with the country's Ministry of Security, Ministry of Civil Affairs, Border Police and the Agency for Identification Documents, Registers and Data Exchange (IDDEEA) from 2 to 3 April 2019 in Sarajevo...