News and press releases from the OSCE's global activities.
Publishing date:
2 January 2020
On 1 January 2020, the OSCE Programme Office in Dushanbe launched a EUR 3.3 million project on the "Stabilization of Tajikistan's southern border region with Afghanistan", funded within the framework of the European Union's Foreign Policy Instrument. The 18-month project aims to increase the professional capability of the Tajik and Afghan Border Services in order to better tackle illicit activities in border areas.
Publishing date:
31 December 2019
Content type:
Weekly report
Kamensk-Shakhtinskiy, Russian Federation. The Observer Mission (OM) continues to operate 24/7 at both Border Crossing Points (BCPs). The overall number of border crossings by persons increased at both BCPs compared to the previous week.
Publishing date:
20 December 2019
The OSCE Secretariat and the International Civil Aviation Organization (ICAO), agreed to strengthen their co-operation on facilitating air transport and enhancing border security in a Memorandum of Understanding signed on 21 November 2019...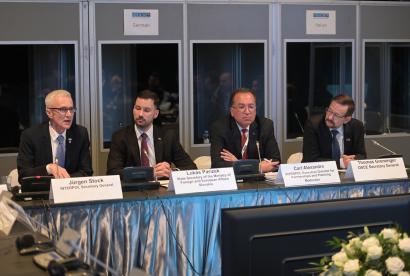 Publishing date:
5 December 2019
Content type:
Press release
BRATISLAVA, 5 December 2019 – A high-level side event on "Border Security and Counter-Terrorism" was held today on the margins of the OSCE Ministerial Council in Bratislava. The panel discussion focused on the long-standing co-operation between the OSCE and INTERPOL and was attended by high-level representatives of the two organizations.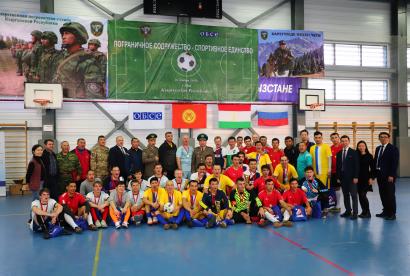 Publishing date:
29 November 2019
The second futsal tournament "Border Co-operation through Unity in Sports" took place on 27 November in Osh, Kyrgyzstan. Teams from the State Border Service of Kyrgyzstan, border servicemen of the State Committee for National Security of Tajikistan, the Operative Border Service Unit of the Russian Federation based in Osh and a team from the OSCE Programme Office in Bishkek participated in the event. The tournament aimed at strengthening regional border co-operation.
Publishing date:
28 November 2019
An OSCE-supported three-day training course on countering transnational crime and identification of potential foreign terrorist fighters (FTFs) concluded on 28 November 2019 in Aktau, Kazakhstan...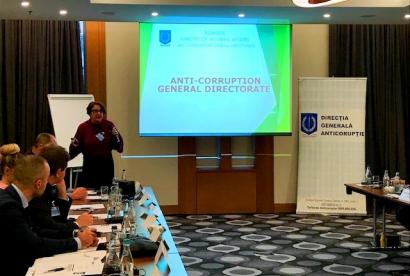 Publishing date:
26 November 2019
Best practices in conducting undercover operations to investigate corruption at border crossings were explored during a working visit of more than 30 members of the Regional Anti-corruption Platform from Albania, Bosnia and Herzegovina, Moldova, Montenegro, North Macedonia, Serbia and Ukraine to the Anti-corruption General Directorate of Romania's Interior Ministry in Bucharest on 25 and 26 November 2019...