News and press releases from the OSCE's global activities.
Publishing date:
13 August 2019
Content type:
Weekly report
Kamensk-Shakhtinskiy, Russian Federation. The Observer Mission (OM) continues to operate 24/7 at both Border Crossing Points (BCPs). The overall number of border crossings by persons increased at both BCPs compared to the previous week.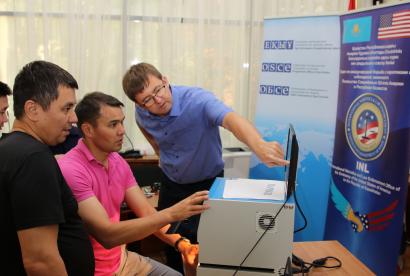 Publishing date:
2 August 2019
A five-day second stage of the OSCE-supported train-the-trainer course on detecting forged travel documents and identification techniques for 20 border service officers concluded in Almaty, Kazakhstan on 2 August 2019...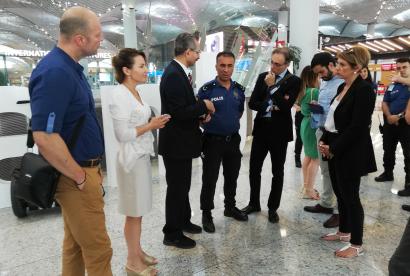 Publishing date:
2 July 2019
An advanced train-the-trainer course on the identification of potential foreign terrorists fighters (FTFs) at the borders was organized by the Transnational Threats Department's Border Security and Management Unit with support of the Government of Turkey for six newly selected border officers from Greece, Kyrgyzstan, North Macedonia, Montenegro and Turkey, from 24 to 29 June 2019 in Istanbul...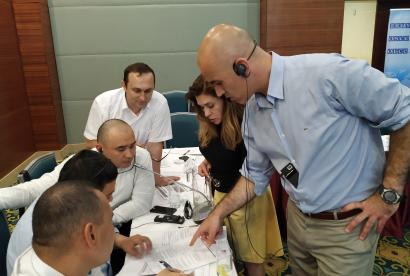 Publishing date:
28 June 2019
A five-day OSCE-supported training seminar on the detection of forged travel documents and identification techniques concluded on 28 June 2019 in Aktau, Kazakhstan. Nineteen coast guard officers of Kazakhstan's Border Guard Service under the National Security Committee took part in the course. The
Publishing date:
28 June 2019
Twenty-four female leaders from the border security and management sector graduated from a staff course at the OSCE Border Management Staff College (BMSC) on 27 June 2019 in Dushanbe, Tajikistan. It was the sixth course designed and delivered specifically for female leaders by the College since its inception a decade ago.
Publishing date:
24 June 2019
The OSCE completed its third cascade training conducted for Tajik border officials from 17 June to 22 June 2019 in the town of Khorog, Tajikistan. The training was the last of a series of similar courses conducted earlier this year in the Khatlon and Sughd regions of Tajikistan. All courses were conducted by national experts of the Tajik Border Troops who are alumni of previous OSCE courses.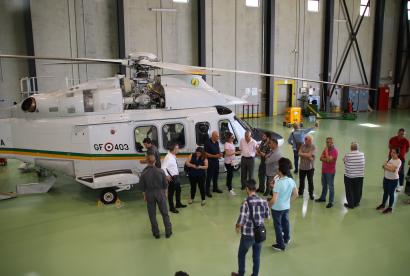 Publishing date:
14 June 2019
Members of the OSCE Mediterranean Points of Contact Network on border security and management completed an intensive and interactive four-day training course on Advance Passenger Information (API) and Passenger Name Record (PNR) systems on 14 June 2019 in Bari, Italy...