News and press releases from the OSCE's global activities.
Publishing date:
9 September 2020
Content type:
Press release
VIENNA, 9 September 2020 – Only a real dialogue will help promote politico-military co-operation and regain lost confidence and rebuild trust, said Germany's Deputy Foreign Minister Niels Annen as he opened Germany's Chairmanship of the OSCE Forum for Security Co-operation (FSC) today.
Publishing date:
6 April 2020
Some 150 young scholars (90% female) from 46 OSCE participating States and seven Partners for Co-operation, began the eight-week online training programme on "Conflict Prevention and Resolution through Arms Control, Disarmament and Non-Proliferation in the OSCE Area" on 6 April 2020. The programme is organized jointly with the United Nations Office for Disarmament Affairs in Vienna, thanks to generous contributions of Andorra, Finland, Germany and Switzerland...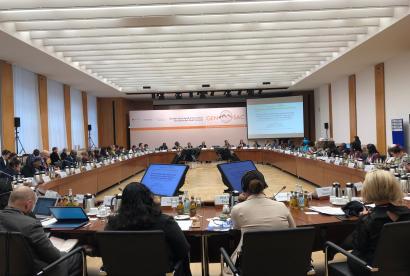 Publishing date:
21 February 2020
Staff from the OSCE Conflict Prevention Centre participated in the conference on "Gender Equal Arms Control: Towards Bullet-Proof Inclusion", organized in Berlin by the German Foreign Office jointly with the Pathfinders for Peaceful, Just and Inclusive Societies on 20 and 21 February 2020...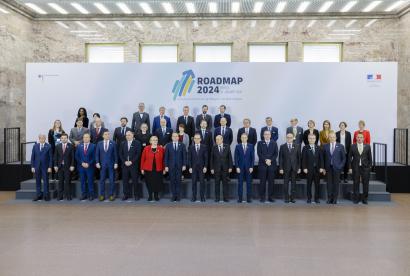 Publishing date:
31 January 2020
Content type:
Press release
BERLIN, 31 January 2020 – The second high-level meeting of the Franco-German initiative for the comprehensive control of Small Arms and Light Weapons (SALW) in the Western Balkans, supported by the OSCE, was held today in Berlin. The meeting focused on progress evaluation and provided an occasion for Western Balkans representatives and their international partners to present the results reached thus far, as well as their proposals for further activities under the 2024 Roadmap...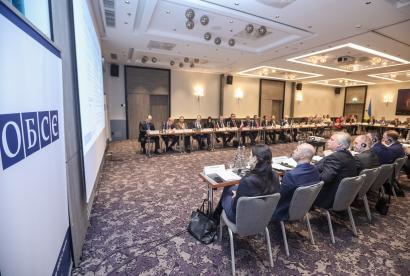 Publishing date:
21 January 2020
Content type:
Press release
KYIV, 21 January 2020 – The OSCE today expanded its support to Ukraine in strengthening its response to the illicit trafficking of weapons, ammunition and explosives, with the launch of another two extra-budgetary projects. Some 50 representatives of Ukrainian governmental agencies and the donor community participated in the projects' first Programme Governance Board meeting today in Kyiv, which marked the beginning of the OSCE's multi-year assistance to the Ukrainian authorities in this area...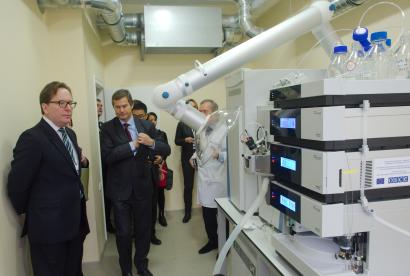 Publishing date:
10 December 2019
The Ukrainian National Reference Centre for Identification of Controlled and Toxic chemicals, established and equipped with OSCE support, was presented to the country's expert community on 10 December 2019 in Kyiv...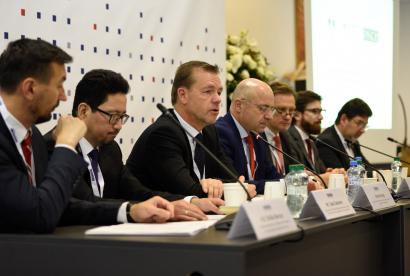 Publishing date:
6 December 2019
BRATISLAVA, 6 December 2019 – A high-level side event on the margins of the OSCE Ministerial Council in Bratislava focused on how practical assistance projects can help achieve a comprehensive approach in preventing the uncontrolled spread of small arms and light weapons (SALW) and stockpiles of conventional ammunition (SCA). The discussion was organized by the OSCE Conflict Prevention Centre and supported by Germany.