News and press releases from the OSCE's global activities.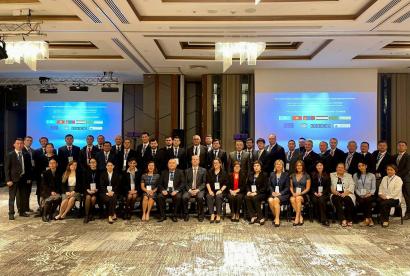 Publishing date:
9 November 2022
From 8 to 10 November, 55 representatives of relevant ministries and state agencies of Kazakhstan, Kyrgyzstan, Mongolia, Tajikistan, Turkmenistan, and Uzbekistan as well as representatives of international organizations took part in the peer-review meeting in Istanbul on the implementation of the United Nations Security Council Resolution (UNSCR1540) on preventing the proliferation of weapons of mass destruction (WMD) and means of their delivery.
Publishing date:
8 November 2022
The parties to the Agreement on Sub-Regional Arms Control, Bosnia and Herzegovina, Croatia, Montenegro and Serbia, under the chairmanship of  Serbia, held the XIII Review Conference on the Implementation of the Dayton Article IV Agreement on 8 November 2022.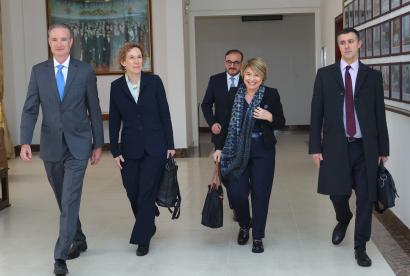 Publishing date:
8 November 2022
On 5 and 6 November 2022, a group of four Permanent Representatives to the OSCE visited Tajikistan to reconfirm their strong support for strengthening the OSCE's co-operation with Tajikistan.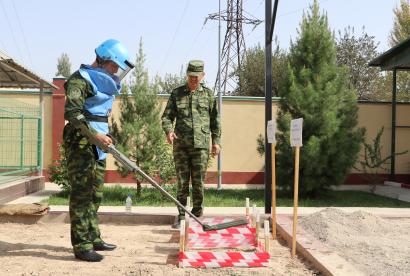 Publishing date:
24 October 2022
Fifteen specialists from Kazakhstan, Turkmenistan, Tajikistan, and Uzbekistan completed a four-week regional Explosive Ordnance Disposal course (EOD level 2) at the Regional Explosive Hazards Training Centre (REHTC) of Tajikistan's Ministry of Defence (MOD) in Chimteppa, on 21 October 2022.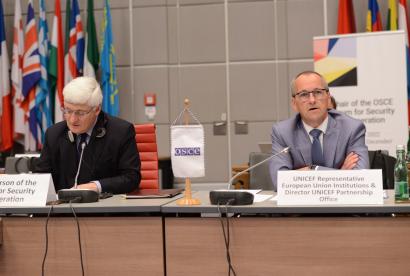 Publishing date:
14 September 2022
The impact that war has on the safety and wellbeing of children was at the heart of today's Forum for Security Co-operation meeting. This topic was introduced for the first time for discussion by the Forum by the Belgian Chair, who will lead the Forum's discussions until the end of 2022.
Publishing date:
17 August 2022
From 16 to 18 August, Kyrgyzstan hosts a peer-review exercise on the implementation of the Biological Weapons Convention (BWC) in Issyk-Kul.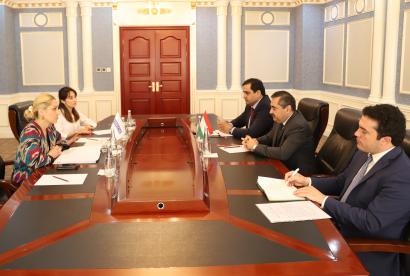 Publishing date:
15 August 2022
What we do:
Arms control, Combating trafficking in human beings, Democratization, Economic activities, Water management, Border management, Disaster risk reduction, Environmental activities, Human rights, Good governance, Countering terrorism, Gender equality, Media freedom and development, Policing, Youth, Rule of law