News and press releases from the OSCE's global activities.
Publishing date:
23 September 2019
Content type:
Press release
VIENNA, 23 September 2019- Law enforcement authorities and agencies should embrace Artificial Intelligence (AI) in their work to increase their efficiency and effectiveness, and to keep up with technological innovations, said opening speakers at the 2019 OSCE Annual Police Experts Meeting in Vienna today. This technology must be used in strict compliance with human rights and fundamental freedoms, they added...
Publishing date:
4 June 2019
Content type:
Press release
BELGRADE, 4 June 2019 – Visiting Serbia today as part of his commitment to visit all OSCE field missions, the OSCE Chairperson-in-Office Slovak Foreign and European Affairs Minister Miroslav Lajčák, together with First Deputy Prime Minister and Minister of Foreign Affairs of Serbia Ivica Dačić and the Head of the OSCE Mission to Serbia, Andrea Orizio, opened the High-Level Discussion on Security Sector Governance and Reform (SSG/R) in South-Eastern Europe in Belgrade...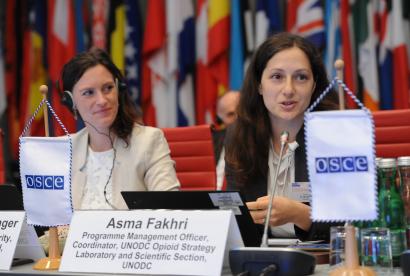 Publishing date:
4 June 2019
Content type:
Press release
VIENNA, 4 June 2019 – Reducing demand and supply in illicit drugs, curbing their trade via the Darknet, promoting international partnerships, engaging with young people and stepping up rehabilitation and reintegration measures are key to countering the evolving threat of illicit synthetic drugs, said participants of the two-day 2019 OSCE-wide conference that concluded today in Vienna...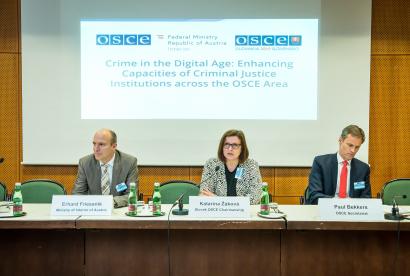 Publishing date:
27 May 2019
More than 140 criminal justice practitioners and representatives of the OSCE participating States, OSCE Partners for Co-operation and international organizations explored how to effectively counter cybercrime and cyber-enabled crime at a conference in Vienna on 24 May organized by the Strategic Police Matters Unit of the OSCE Secretariat's Transnational Threats Department, in co-operation with the 2019 Slovak OSCE Chairmanship and the Austrian Federal Ministry of the Interior...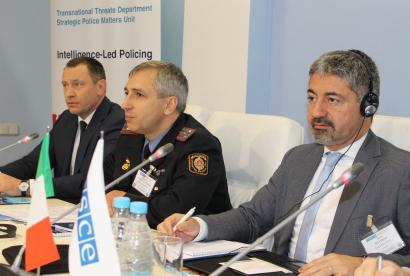 Publishing date:
13 December 2018
Way in which proactive and intelligence and/or information-led policing approaches can enhance the fight against serious and organized crime were explored at a regional workshop for law enforcement representatives of Armenia, Azerbaijan, Belarus, Moldova and the Russian Federation conducted by the OSCE Transnational Threats Department's Strategic Police Matters Unit in Minsk on 13 December 2018...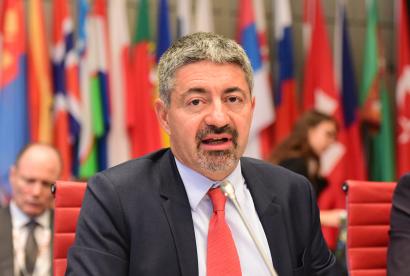 Publishing date:
22 October 2018
The likely challenges that the law enforcement agencies will face in the years to come and strategies for future policing were the focus of the OSCE's 2018 Annual Police Experts Meeting, held in Vienna on 22 and 23 October 2018...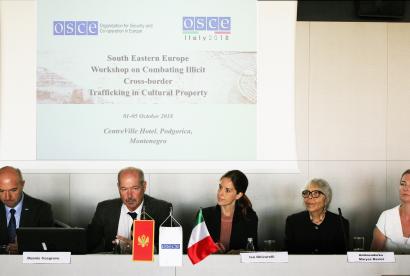 Publishing date:
5 October 2018
Content type:
Press release
PODGORICA, 5 October 2018 – More than 50 participants from police, border and customs services, and the Ministries of Justice and Culture from South-east Europe and the Caucasus completed a five-day workshop in Podgorica today on combating illicit cross-border trafficking in cultural property...