News and press releases from the OSCE's global activities.
Publishing date:
3 August 2017
The OSCE Presence in Albania is inviting prospective candidates to apply for its Youth Trail initiative, a programme aiming to promote the OSCE values of democracy, co-operation, peace and security among young people in the Western Balkans...
Publishing date:
6 June 2017
An art exhibition supported by the OSCE Presence in Albania is on show at the Fine Arts Gallery (FAB) in Tirana from 5 June 2017 to 12 June 2017 featuring the best entries submitted to the OSCE Presence by students of the Tirana University Faculty of Fine Arts on the themes of 'Radicalization' and 'Dealing with the past'...
Publishing date:
19 December 2016
The OSCE Presence in Albania, in close co-operation with the National Chamber of Advocacy and the National School of Advocates, completed on 19 December 2016 the Second Edition of the Moot Court Competition, with an event held in one of the High Court's trial rooms. Eight four-member teams, made of young lawyers who are students of the National School of Advocacy, participated in the event...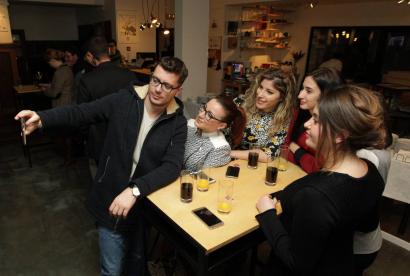 Publishing date:
22 November 2016
A five-day training course on project cycle management for representatives of youth civil society organizations from Serbia and Albania, started on 21 November 2016 in Zlatibor, Serbia, as part of a wider project on enhancing regional connectivity among youth actors from the two states...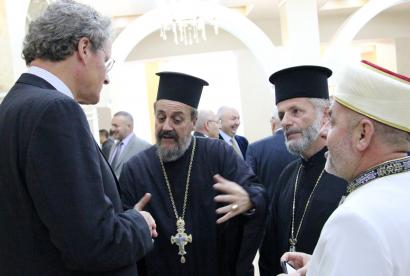 Publishing date:
13 October 2016
Preventing and countering violent extremism in Albania was the focus of an OSCE-organized conference for some 100 representatives of religious communities, local and central government agencies, civil society and students held on 12 October 2016 in Elbasan, Albania...
Publishing date:
22 September 2016
A five-day training course on use of digital skills to promote OSCE values for young people from Albania and Serbia concluded on 22 September 2016 in the Albanian city of Durrës. The course was organized by the OSCE Mission to Serbia in partnership with the OSCE Presence in Albania, in co-operation with the Serbia's Ministry of Youth and Sport, Albanian Ministry of Social Welfare and Youth and the National Youth Council of Serbia...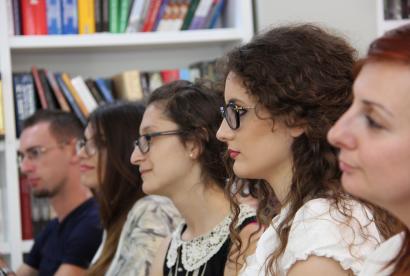 Publishing date:
24 June 2016
The OSCE Presence in Albania held a ceremony to award winners of a national essay competition for high school and university students called Young People Say NO to Corruption on 22 June 2016...