News and press releases from the OSCE's global activities.
Publishing date:
2 January 2020
On 1 January 2020, the OSCE Programme Office in Dushanbe launched a EUR 3.3 million project on the "Stabilization of Tajikistan's southern border region with Afghanistan", funded within the framework of the European Union's Foreign Policy Instrument. The 18-month project aims to increase the professional capability of the Tajik and Afghan Border Services in order to better tackle illicit activities in border areas.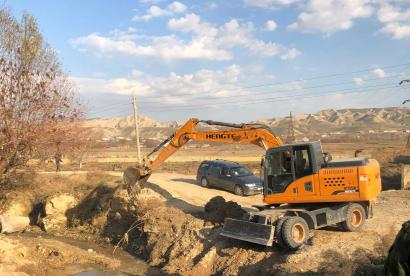 Publishing date:
31 December 2019
The OSCE Programme Office in Dushanbe provided logistical support enabling Tajikistan's Committee of Emergency Situations and Civil Defence (CoESCD) of the Shahritus district, in partnership with local government and the Water Management of Lower Kafirnigan basin, to clear 45,900 m3 of soil and other debris from flow channels in three rural villages of the Shahritus district in the Khatlon region. Over 620 households, schools and highways were secured.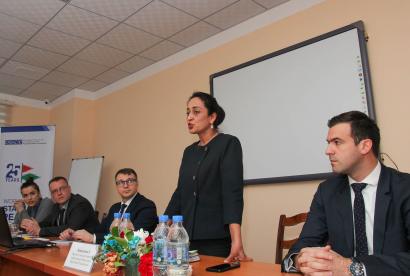 Publishing date:
20 December 2019
The OSCE Programme Office in Dushanbe, together with Tajikistan's Institute for Public Administration, organized a training for representatives of the state judiciary and public institutions dealing with corruption issues from 18 to 20 December 2019. Participants were familiarized with the newly developed anti-corruption curriculum for civil servants. The curriculum will help to further drive anti-corruption efforts in the country; with the aim of building a professional and knowledgeable public administration.
Publishing date:
12 December 2019
A two-day expert meeting on how to address the digital dimensions of violent extremism in Central Asia opened on 12 December 2019 in Dushanbe for some 70 experts from all the Central Asian states and Afghanistan. The participants include representatives of law enforcement agencies, relevant state institutions, the ICT industry, civil society, youth organizations, academia, and the media...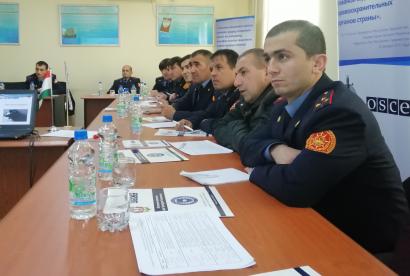 Publishing date:
2 December 2019
A three-day training course on methods of investigating drug trafficking crimes on the Internet concluded in Dushanbe on 28 November 2019...
Publishing date:
27 November 2019
The Strategic Police Matters Unit of the OSCE's Transnational Threats Department (SPMU), in close co-operation with the OSCE Programme Office in Dushanbe, organized an introductory workshop on Intelligence-led policing (ILP) in Tajikistan's capital on 26 November 2019. Some 28 senior representatives and managers from the country's Ministry of Internal Affairs, the Anti-corruption Agency, the Drug Control Agency and the State Committee for National Security took part...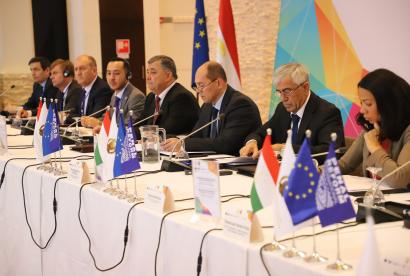 Publishing date:
20 November 2019