News and press releases from the OSCE's global activities.
Publishing date:
19 May 2022
Strengthening co-operation among human rights and women's organizations providing support services to survivors of gender-based violence to promote the exchange of experience and expertise in Central Asia was the focus of the regional conference held in Dushanbe on 18 and 19 May 2022.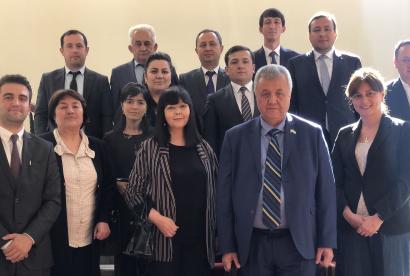 Publishing date:
18 May 2022
The OSCE Programme Office in Dushanbe supported Tajikistan's delegation to visit Georgia on 9-16 May 2022. At the study visit, the delegation familiarised with Georgian approach in promoting environmental education in the context of Sustainable Development Goals, implementation of environmentally friendly business strategies and fostering the principles of green economy.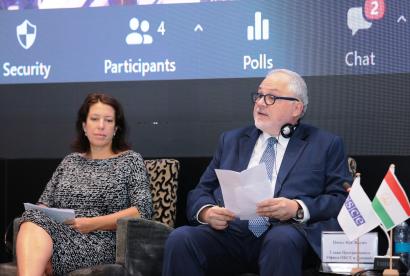 Publishing date:
13 May 2022
On 5 May 2022, journalists and media experts from Tajikistan, Kazakhstan, Uzbekistan, Lithuania, Germany and the United Kingdom gathered in Dushanbe for an international conference to celebrate World Press Freedom Day.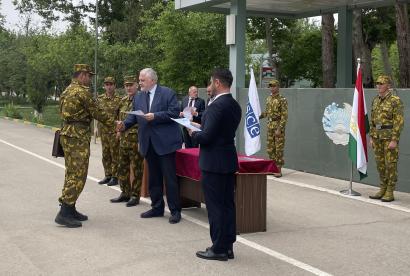 Publishing date:
4 May 2022
Twenty-five border officers of Tajikistan's Border Troops enhanced their capacities on operation planning training course conducted by the OSCE Programme Office in Dushanbe from 14 April to 3 May 2022 in Hamadoni district.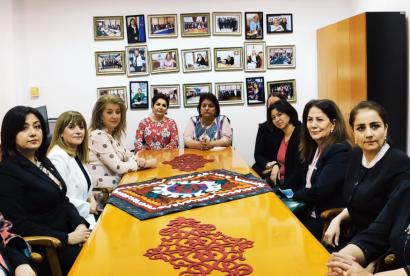 Publishing date:
4 April 2022
Eight prominent women politicians from the Alliance of Women Parliamentarians of Tajikistan have helped promote the issue of gender mainstreaming in a study visit to Skopje, North Macedonia. The event was part of the OSCE Programme Office in Dushanbe's support to gender mainstreaming, and was jointly organized with the OSCE Mission to Skopje from 29 March to 1 April 2022.  
Publishing date:
22 March 2022
The OSCE Border Management Staff College (BMSC) concluded its 31st Staff Course on 18 March 2022 in a face-to-face format in Dushanbe.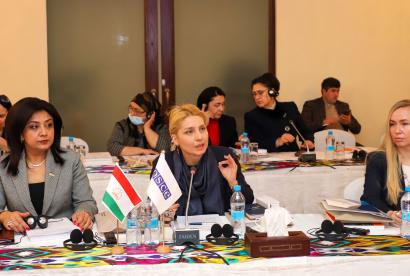 Publishing date:
17 February 2022
Gender mainstreaming in politics and legislation and best practices in reviewing legislation for gender sensitivity were the topics of a two-day advanced workshop that ended on 16 February 2022 in Dushanbe. The OSCE Programme Office in Dushanbe and the OSCE Office for Democratic Institutions and Human Rights (ODIHR) co-organized the event.