News and press releases from the OSCE's global activities.
Publishing date:
17 July 2018
The OSCE Programme Office in Dushanbe organized a series of awareness-raising discussions on requirements of UN Security Resolution 1540 and its implementation by Tajikistan.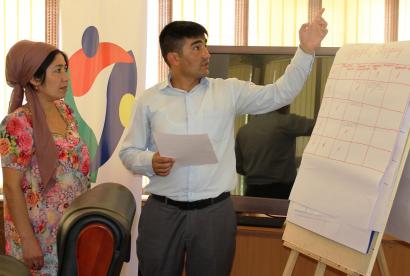 Publishing date:
13 July 2018
The OSCE Programme Office in Dushanbe completed its activities aimed at building community resilience against terrorist radicalization and violent extremism at grassroots level in the Sughd region on 12 July 2018...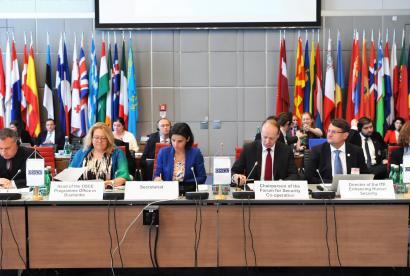 Publishing date:
4 July 2018
Content type:
Press release
VIENNA, 4 July 2018 – With the number of people killed or injured globally by landmines having doubled in the last five years, today's OSCE Forum for Security Co-operation (FSC) meeting in Vienna, held under Slovenia's Chairmanship, focused on the threat posed by these "silent killers" and on the different approaches the OSCE is taking in affected states to address this challenge...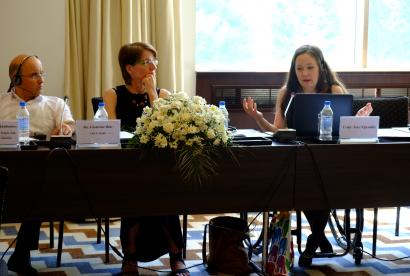 Publishing date:
27 June 2018
Experts from ten countries across the OSCE region joined representatives of disabled people's organizations (DPOs) at two events in Dushanbe on 26 and 27 June 2018 to exchange information and opinions on recent developments in the field of disability rights and share experiences on the inclusion of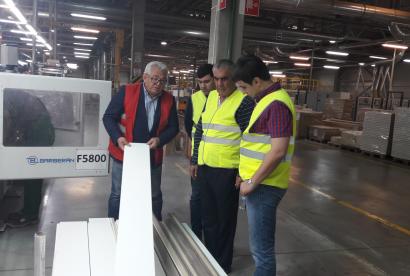 Publishing date:
25 June 2018
A study visit to Belarus for Tajik state officials and representatives of free economic zones was organized by the OSCE Programme Office in Dushanbe from 18 to 24 June 2018.
Publishing date:
20 June 2018
A two-day high-level international conference on the International Decade for Action, "Water for Sustainable Development, 2018-2028" started in Dushanbe on 20 June 2018. The Conference is organized by the government of the Republic of Tajikistan in co-operation with the United Nations Department of Economic and Social Affairs, United Nations Water and in partnership with the OSCE and other international organizations
Publishing date:
12 June 2018
The OSCE Border Management Staff College (BMSC) concluded its 21st Border Management Staff Course for Women Leaders on 8 June in Dushanbe.