News and press releases from the OSCE's global activities.
Publishing date:
13 December 2021
The 7th Annual Conference of the Kyrgyz Association of Women Judges on "Increasing the level of independence of judges as a way to counter corruption" took place on 10 and 11 December in Bishkek.
Publishing date:
16 September 2020
An OSCE-supported 6-day intensive workshop on the "Activities of state bodies during state of emergencies and emergency situations: interaction and problems. The role of women employees during emergencies", concluded today, 16 September, in Issyk-Kul, Kyrgyzstan...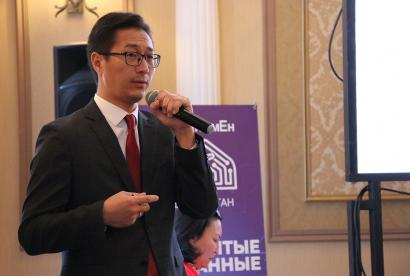 Publishing date:
20 September 2019
On 17 September 2019 a civic forum entitled "Digital Citizenship: I am digital, be digital!" took place in Bishkek. The event was organized by the OSCE Programme Office in Bishkek and is part of its continuous support to the Kyrgyz Government's digital transformation efforts aimed at fostering good governance and respect for human rights...
Publishing date:
15 November 2018
The OSCE Programme Office in Bishkek supported a round-table discussion, on 14 November 2018 in Bishkek, where Kyrgyzstan's draft Unified Register of Functions of Ministries and State Agencies was brought for discussion to the public. The register is meant to systematize functions and bringing them into one coherent list...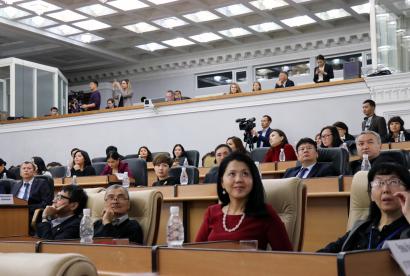 Publishing date:
24 October 2018
Kyrgyzstan' Prime Minister Muhammedkaliy Abylgaziev presented a two-year national action plan (NAP) that aims to increase the accountability of the Government's work in Bishkek on 23 October 2018. The NAP was developed jointly by the Government and civil society within the framework of the Open Government Partnership (OGP), with the support of the OSCE Programme Office in Bishkek.
Publishing date:
19 December 2017
The results of the OSCE Programme Office in Bishkek's four-month research into the effectiveness of the so-called "single window model" used by Kyrgyzstan's ministries and agencies to streamline the delivery of public services to the residents of the capital city were presented on 6 December 2017. The research was conducted at the request of the Prime Minister's Office as part of efforts to improve the delivery of public and municipal services in the country...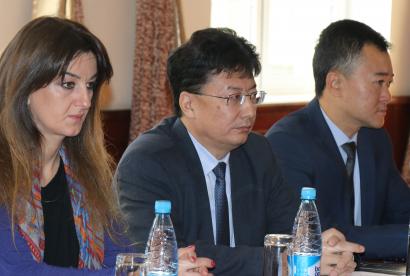 Publishing date:
4 December 2017
The Kyrgyzstan-based Centre for Public Policy presented the results of its monitoring of the delivery of ten main public services on 1 December 2017 in Bishkek. The monitoring project, supported by the OSCE Programme Office in Bishkek, was conducted over a six-month period and aims at strengthening the capacity of local civil society organizations to monitor the delivery of public services and inform the local authorities about problems.