News and press releases from the OSCE's global activities.
Publishing date:
19 May 2022
On 18-19 May, the OSCE Programme Office (POiB) kicked-off a series of capacity-building activities, within its programmatic efforts to support peacebuilding activities in Kyrgyzstan. The workshop, which was held in Osh city, focused on strengthening Kyrgyzstan's early warning and conflict prevention institutions, including within the framework of implementing the national civic integration concept "Kyrgyz Jarany" ("Kyrgyz Citizen").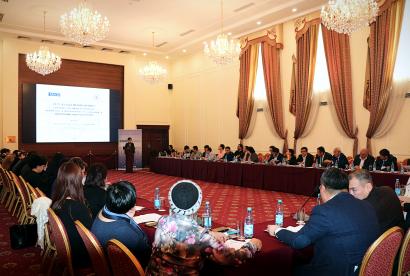 Publishing date:
3 December 2019
Following the results of trial monitoring conducted by civil society in Kyrgyzstan, a round table on strengthening a human rights-oriented approach of investigating judges in criminal proceedings took place in Bishkek on 29 November. The event was facilitated by the OSCE Programme Office in Bishkek...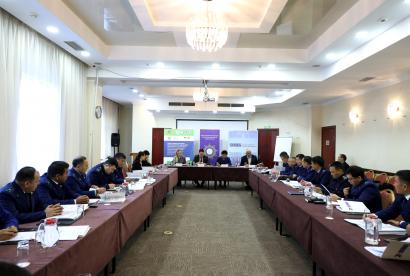 Publishing date:
17 October 2019
Assisting the ongoing criminal justice reform in Kyrgyzstan is a priority of the OSCE Programme Office in Bishkek and the Kyrgyz Government, with the aim to strengthen the rule of law...
Publishing date:
10 May 2019
The OSCE Programme Office in Bishkek and the UN High Commissioner for Human Rights supported a three-day training course for local prosecutors on Kyrgyzstan's new criminal justice legislation. The event was organized by the Prosecutor General's Office of the Kyrgyz Republic and held from 6 to 8 May 2019 in Bishkek. This is the first round of training for staff of Kyrgyzstan's Prosecutor General's Office. Similar training courses will be conducted in all regions of Kyrgyzstan throughout the year.
Publishing date:
4 September 2018
The Sixth Annual Anti-Terrorism Expert Meeting organized by the OSCE Programme Office in Bishkek in close co-operation with the Secretariat's Action against Terrorism Unit and with the direct support of the Kyrgyz State Committee on National Security's Anti-Terrorist Centre took place from 3 to 4 September 2018 in Issyk-Kul...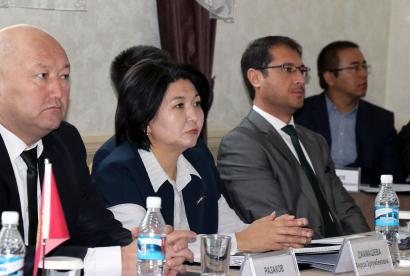 Publishing date:
27 September 2017
BISHKEK, 27 September 2017- Kazakh specialists shared their experience in the development of an electronic unified state registry of crimes and misdemeanours and other software applications used by the offices of the public prosecutor in Kazakhstan with representatives of the Kyrgyz General Prosecutor's Office (GPO) and other stakeholders during a three-day visit of the Kazakh General Prosecutor's staff to Bishkek, supported by the OSCE Programme Office in Bishkek, from 20 to 23 September 2017.
Publishing date:
21 October 2016
Content type:
Press release