News and press releases from the OSCE's global activities.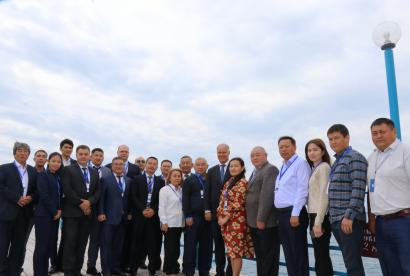 Publishing date:
10 September 2019
A two-day roundtable discussion on the 2017-2019 National Action Plan (NAP) on the implementation of UN Security Council Resolution (UNSCR) 1540 on effective measures against the proliferation of weapons of mass destruction is taking place from 9 to 11 September 2019 in the Issyk-Kul province, Kyrgyzstan...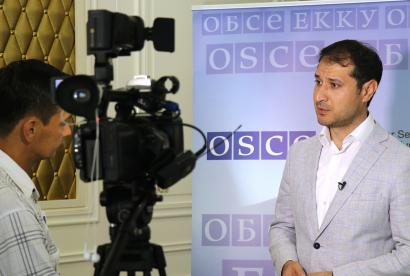 Publishing date:
6 July 2018
On 5 July 2018 a meeting of the Coordination Council for the Reform of the Criminal-Executive System of the Kyrgyz Republic entitled "Assessment of the Health Status of Convicts and Individuals held in Detention: Problems and Solutions" took place in Bishkek on 5 July 2018. The Coordination Council aims to reform Kyrgyzstan's penitentiary system.
Publishing date:
5 June 2018
An OSCE-supported regional training seminar for some 35 military officers from Azerbaijan, Kazakhstan, Kyrgyzstan and Mongolia, on the practical implementation of the Vienna Document 2011 and the implementation of confidence- and security-building measures concluded on 1 June 2018 in Astana...
Publishing date:
16 February 2018
The Rector of the Kyrgyz Presidential Academy of Public Administration, Almaz Nasyrov, participated in the joint session of the OSCE Forum for Security Co-operation and the OSCE Permanent Council on Security Sector Governance and Reform (SSG/R) on 14 February 2018 in Vienna, Austria.
Publishing date:
28 October 2016
Content type:
Press release
JALAL-ABAD, Kyrgyzstan, 28 October 2016 – The OSCE-supported regional session of the Public Council of the Interior Ministry (MoI) to uphold civilian oversight of the police reform that took place today in Jalal-Abad city for some 160 participants, including members of the Kyrgyz Parliament, representatives of the MoI, local police, authorities as well as civil society and mass media...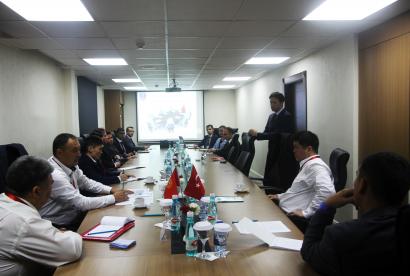 Publishing date:
14 October 2016
Content type:
Press release
BISHKEK, 14 October 2016 – A delegation of Kyrgyzstan's Ministry of Interior consisting of Witness Protection Department officers and members of the working group on creating the State Witness Protection Programme (2017-2020) completed its five-day OSCE-supported study visit to Turkey today...
Publishing date:
5 October 2016