News and press releases from the OSCE's global activities.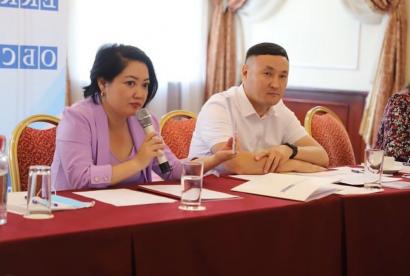 Publishing date:
11 August 2022
On July 26, 2022 in anticipation of World Day against Trafficking in Persons, a press café was held in Bishkek for media representatives and leading bloggers of the country to inform the society about issues related to the combat against trafficking in persons in Kyrgyzstan.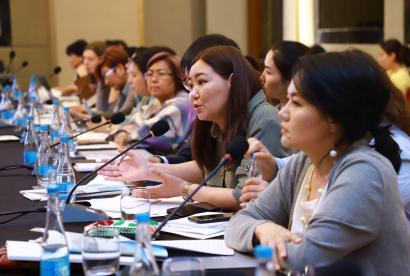 Publishing date:
3 June 2022
On 31 May, the OSCE Programme Office in Bishkek held a round table to discuss the results of the study "Violence against Women in Politics in Kyrgyzstan"- the first one ever conducted in the host state. The study was conducted from November 2021 to January 2022 by the non-governmental organization "Agency for Social Technologies", with the support of the OSCE Programme Office in Bishkek and the OSCE Office for Democratic Institutions and Human Rights (ODIHR).
Publishing date:
19 May 2022
On 18-19 May, the OSCE Programme Office (POiB) kicked-off a series of capacity-building activities, within its programmatic efforts to support peacebuilding activities in Kyrgyzstan. The workshop, which was held in Osh city, focused on strengthening Kyrgyzstan's early warning and conflict prevention institutions, including within the framework of implementing the national civic integration concept "Kyrgyz Jarany" ("Kyrgyz Citizen").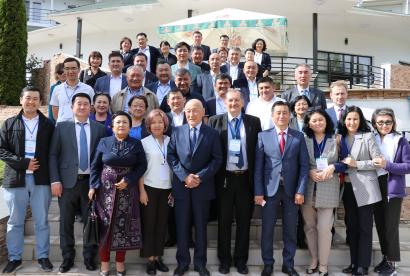 Publishing date:
18 May 2022
The Jogorku Kenesh is the national parliament of Kyrgyzstan, it consists of 90 members of parliament, including 19 women MPs. Some 50 newly elected parliamentarians and staff of the administration of the Jogorku Kenesh of Kyrgyzstan took part in a series of orientation seminars during April and May, organized with the support of the United Nations Development Programme in Kyrgyzstan and the OSCE Programme Office in Bishkek. The seminars aimed to enhance professional knowledge and skills of the newly elected MPs and the staff, thereby strengthening the institutional capacity of the Jogorku Kenesh.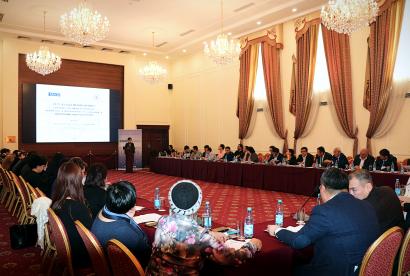 Publishing date:
3 December 2019
Following the results of trial monitoring conducted by civil society in Kyrgyzstan, a round table on strengthening a human rights-oriented approach of investigating judges in criminal proceedings took place in Bishkek on 29 November. The event was facilitated by the OSCE Programme Office in Bishkek...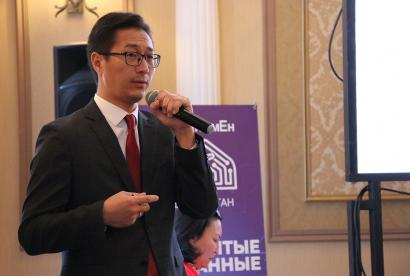 Publishing date:
20 September 2019
On 17 September 2019 a civic forum entitled "Digital Citizenship: I am digital, be digital!" took place in Bishkek. The event was organized by the OSCE Programme Office in Bishkek and is part of its continuous support to the Kyrgyz Government's digital transformation efforts aimed at fostering good governance and respect for human rights...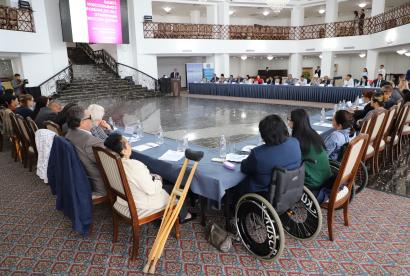 Publishing date:
9 September 2019
The OSCE Programme Office in Bishkek supported a roundtable discussion on the development of inclusive employment processes for persons with disabilities (PwD) in the state and municipal service in Bishkek on 6 September 2019.