News and press releases from the OSCE's global activities.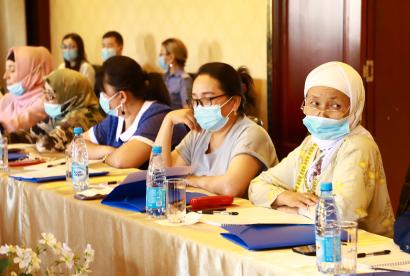 Publishing date:
25 June 2021
Two three-day train-the-trainers (ToTs) seminars on information technologies, conflict mediation, and the basics of psychological support for victims of gender-based violence (GBV) took place in Osh city from 17 to 19 June, and in Tokmok, Chui province from 23 to 25 June 2021. Forty-five members of Women Initiative Groups (WIGs) from across Kyrgyzstan participated in the seminar.
Publishing date:
16 September 2020
An OSCE-supported 6-day intensive workshop on the "Activities of state bodies during state of emergencies and emergency situations: interaction and problems. The role of women employees during emergencies", concluded today, 16 September, in Issyk-Kul, Kyrgyzstan...
Publishing date:
25 November 2019
The Alternative Report to the United Nations Convention on the Elimination of all Forms of Discrimination against Women (CEDAW) Committee was presented at a round table that concluded on 21 November in Bishkek...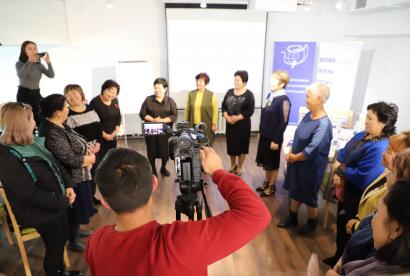 Publishing date:
30 October 2019
Twenty-five female members from across the local councils in the Chuy province, local activists and potential candidates for the 2020 local council elections are taking part in a train-the-trainer capacity building course from 29 to 31 October 2019 in Bishkek. The event is organized by the OSCE Programme Office in Bishkek, with the support of the OSCE Office for Democratic Institutions and Human Rights (ODIHR).
Publishing date:
29 April 2019
The OSCE Programme Office in Bishkek supported a training course entitled "Women, peace and security: trends and development perspectives". The event was organized by the Kyrgyz Association of Women in the Security Sector (KAWSS).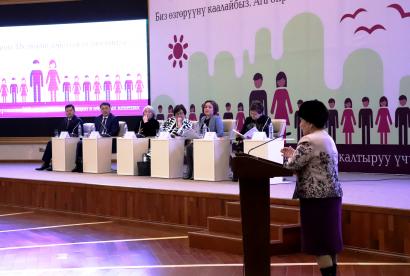 Publishing date:
7 March 2019
A high-level OSCE-supported forum aimed at promoting the political rights of women in Kyrgyzstan, in particular at pushing forward the draft bill on establishing a 30 per cent gender quota in the nearly 500 local councils in Kyrgyzstan, was held on 6 March in Bishkek...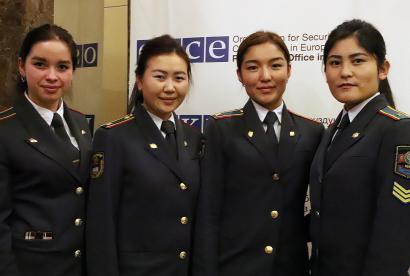 Publishing date:
6 March 2019