News and press releases from the OSCE's global activities.
Publishing date:
25 October 2019
More than 25 canine officers (K-9) of the State Committee for National Security, Ministry of Interior and the State Customs Services (KSCS) completed OSCE-supported advanced train–the-trainers courses at the World Customs Organization's Regional Training Centre in Bishkek from 7 to 25 October 2019...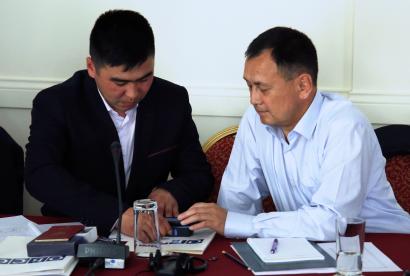 Publishing date:
4 April 2019
The OSCE Mobile Training Team delivered an interactive training course on the identification of foreign terrorist fighters at the borders for 27 first- and second-line border officers and instructors of Kyrgyzstan's border institutions from 2 to 4 April 2019 in Bishkek...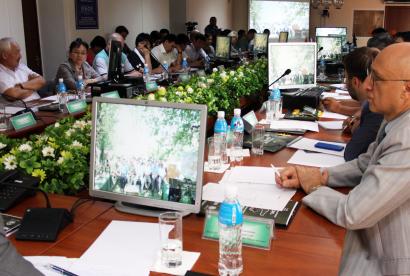 Publishing date:
23 July 2015
The OSCE Centre in Bishkek handed over the equipment used for the video conference to the Kyrgyz State Border Service. The ceremony was held during the simulation exercise "Bogot-Barrier 2015" conducted in the headquarters of the Kyrgyz border troops in Bishkek on 22 July 2015...
Publishing date:
9 September 2013
The OSCE Centre and the State Customs Service (SCS) of the Kyrgyz Republic signed a Memorandum of Understanding in Bishkek, on 9 September 2013, on establishing a training centre for Kyrgyzstan's and Afghanistan's customs officers...
Publishing date:
11 November 2011
Content type:
Press release
NOVOPOKROVKA, Kyrgyzstan, 11 November 2011- An OSCE-sponsored training course on travel document security was completed in the Novopokrovka Border Troops Training Centre near Bishkek today...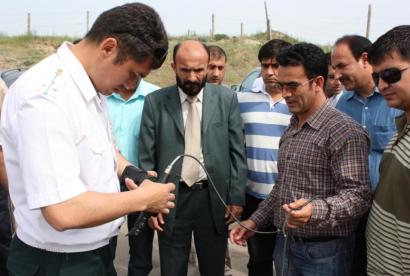 Publishing date:
27 April 2011
The OSCE Centre in Bishkek held training sessions on vehicle and container searches and border operations for Kyrgyz and Afghan customs officers at the customs point Ak-Jol on the Kyrgyz-Kazakh border. Twenty participants from Afghanistan, including three trainers, together with customs instructors from the Training Centre of the State Customs Service of Kyrgyzstan as well as customs officers working at Ak-Jol border point, attended the course...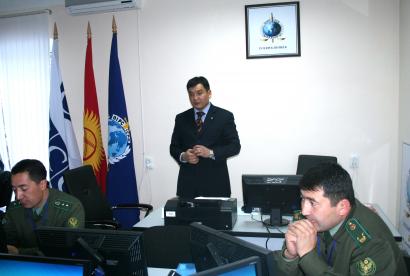 Publishing date:
19 December 2010
Content type:
Press release
BISHKEK, 20 December 2010- A training course for Kyrgyz border troops officers from remote border checkpoints in south Kyrgyzstan on the practical use of the Interpol database, organized by the Interpol National Central Bureau with the support of the OSCE Centre in Bishkek, started today in Bishkek...