News and press releases from the OSCE's global activities.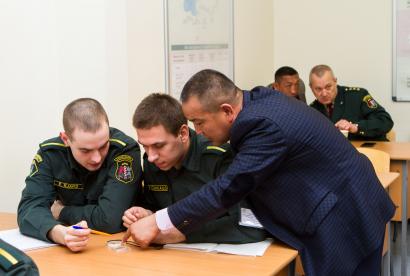 Publishing date:
24 April 2017
The concluding module of a train-the-trainers course for instructors of the Central Asia border institutes was delivered by the OSCE Border Management Staff College at the State Border Guard College of Latvia in Rezekne from 17 to 22 April 2017...
Publishing date:
19 December 2016
Content type:
Press release
BISHKEK, 19 December 2016 – The OSCE Centre in Bishkek jointly with the Kyrgyz State Customs Service (KSCS) today launched a two-week training course for some 110 KSCS officers on using technological tools for customs control. The course aims to raise their capacity on the effective operation of
Publishing date:
19 December 2016
A graduation ceremony for 44 students of the OSCE Academy in Bishkek's two Masters Programmes in Politics and Security and Economic Governance and Development was held in the Kyrgyz capital on 16 December 2016...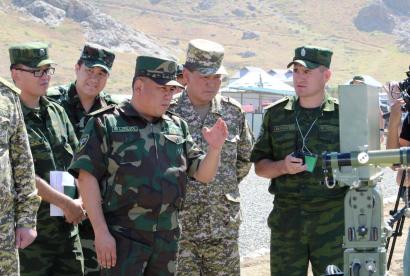 Publishing date:
8 July 2016
Content type:
Press release
BISHKEK, 8 July 2016  –  As part of the first phase of the two-day military Command-Staff Exercise 'Barrier 2016', representatives of the State Border Service (SBS), local authorities and civil society of Osh region focused on border security and management problems during a roundtable discussion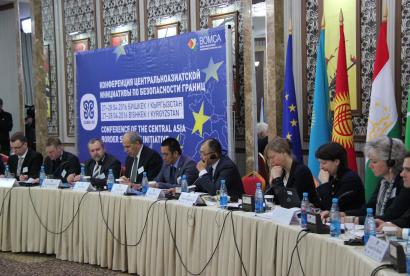 Publishing date:
28 April 2016
Content type:
Press release
BISHKEK, 28 April 2016 – The two-day conference of the 12th Central Asia Border Security Initiative concluded today in Bishkek having brought together some 100 officials to discuss the role of border management in countering extremism, managing migration flows and facilitating of cross-border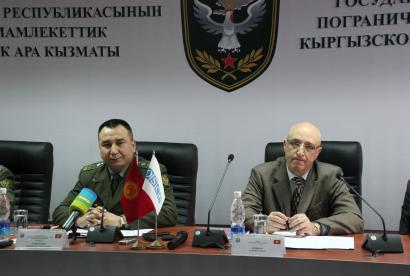 Publishing date:
17 December 2015
Content type:
Press release
BISHKEK, 17 December 2015 – The first Kyrgyz State Border Service Press Centre, supported by the OSCE Centre in Bishkek, opened today in the country's capital, with the aim of enhancing internal and external communication between the Service's border units, and in establishing the Service's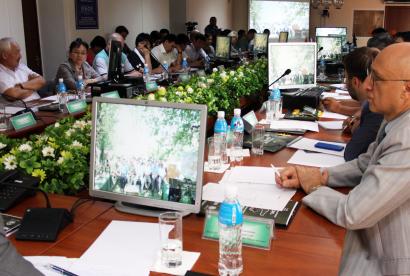 Publishing date:
23 July 2015