News and press releases from the OSCE's global activities.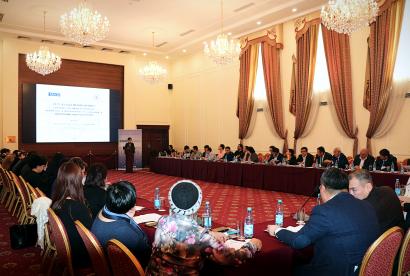 Publishing date:
3 December 2019
Following the results of trial monitoring conducted by civil society in Kyrgyzstan, a round table on strengthening a human rights-oriented approach of investigating judges in criminal proceedings took place in Bishkek on 29 November. The event was facilitated by the OSCE Programme Office in Bishkek...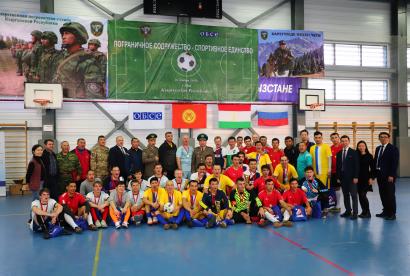 Publishing date:
29 November 2019
The second futsal tournament "Border Co-operation through Unity in Sports" took place on 27 November in Osh, Kyrgyzstan. Teams from the State Border Service of Kyrgyzstan, border servicemen of the State Committee for National Security of Tajikistan, the Operative Border Service Unit of the Russian Federation based in Osh and a team from the OSCE Programme Office in Bishkek participated in the event. The tournament aimed at strengthening regional border co-operation.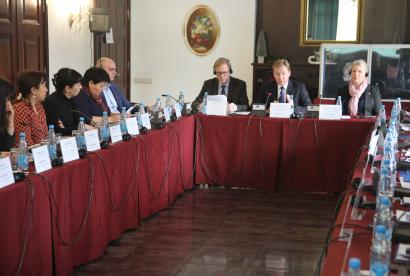 Publishing date:
28 November 2019
Intelligence-led policing (ILP) as a modern approach to contemporary law enforcement management that combines intelligence gathering and analysis with informed decision-making procedures was focus the of an OSCE workshop in Bishkek on 28 November 2019...
Publishing date:
25 November 2019
The Alternative Report to the United Nations Convention on the Elimination of all Forms of Discrimination against Women (CEDAW) Committee was presented at a round table that concluded on 21 November in Bishkek...
Publishing date:
25 November 2019
The International Conference on Islam and Orthodox Christianity – religions of peace, supported by the OSCE Programme Office in Bishkek, took place on 21 November 2019 in Bishkek...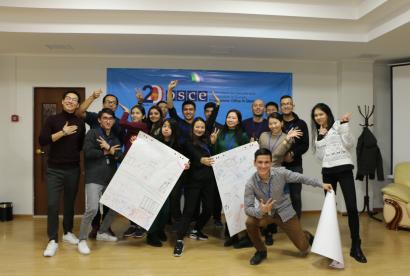 Publishing date:
18 November 2019
From 12 to 15 November 2019, fifteen Central Asian Youth Network (CAYN) alumni from Afghanistan, Kazakhstan, Kyrgyzstan, Mongolia, Tajikistan, and Uzbekistan took part in a seminar on constructive dialogue and regional co-operation in Kosh-kol, Kyrgyzstan...
Publishing date:
15 November 2019
The OSCE Programme Office in Bishkek supported a conference entitled Prospects to Develop the Green Economy through the Private Sector that took place on 14 November 2019. The event was organized during the annual Green Economy Week held from 11 to 17 November.