News and press releases from the OSCE's global activities.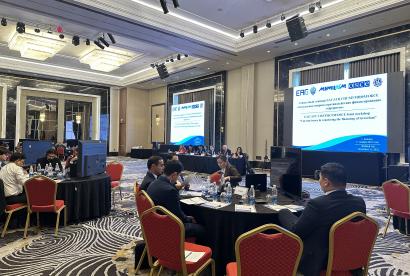 Publishing date:
22 November 2022
Some 64 representatives of financial investigation units and law enforcement agencies from Armenia, Azerbaijan, Belarus, India, Kazakhstan, Kyrgyzstan, Russian Federation, Serbia, Turkmenistan and Uzbekistan, as well as experts from international organizations attended a seminar on "Current Issues in Countering the Financing of Terrorism" held in Bishkek on 11 November.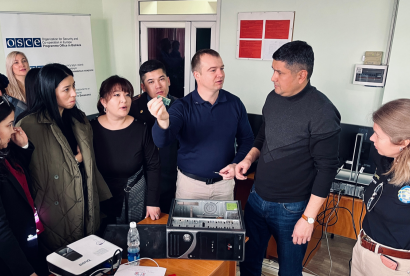 Publishing date:
18 November 2022
From 14 to 18 November, the OSCE Transnational Threats Department, in close co-operation with the OSCE Programme Office in Bishkek, organized a course on handling digital evidence by first responders at the Academy of the Ministry of Internal Affairs of the Kyrgyz Republic.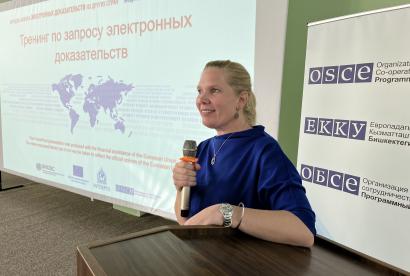 Publishing date:
8 September 2022
The OSCE Programme Office in Bishkek and the OSCE Transnational Threats Department piloted a new training-of-trainers course on requesting electronic evidence across borders on 5 to 8 September in Kyrgyzstan. The course, developed jointly by the UNODC, Interpol, and the OSCE with the financial support from the European Union, is based on the United Nations Practical Guide on Requesting Electronic Evidence Across Borders.
Publishing date:
17 August 2022
From 16 to 18 August, Kyrgyzstan hosts a peer-review exercise on the implementation of the Biological Weapons Convention (BWC) in Issyk-Kul.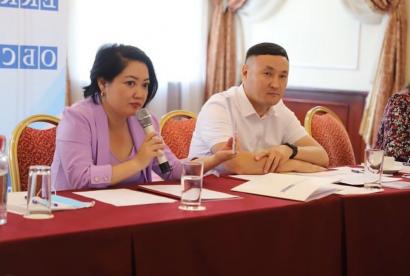 Publishing date:
11 August 2022
On July 26, 2022 in anticipation of World Day against Trafficking in Persons, a press café was held in Bishkek for media representatives and leading bloggers of the country to inform the society about issues related to the combat against trafficking in persons in Kyrgyzstan.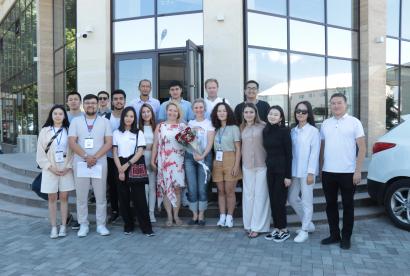 Publishing date:
25 July 2022
Model OSCE is an engaging workshop where young people simulate the work of the Permanent Council by representing the OSCE participating States, and learn more about the Organization's comprehensive model of security and its consensus-based decision-making processes.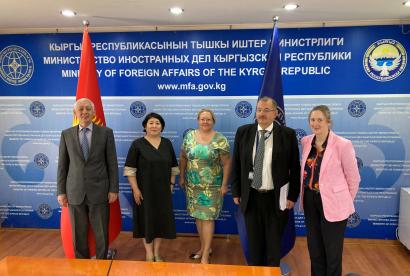 Publishing date:
22 July 2022
Director of the OSCE Conflict Prevention Centre (CPC) and Deputy Head of the OSCE Secretariat Tuula Yrjölä concluded her two-day visit to Kyrgyzstan where she held bilateral meetings with host country officials, and discussed, inter alia, OSCE-Kyrgyzstan co-operation, especially in light of the 30year anniversary of Kyrgyzstan's participation in the Organization, regional co-operation, and current security challenges.