News and press releases from the OSCE's global activities.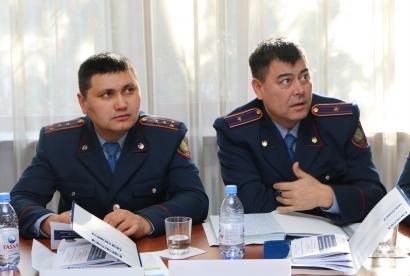 Publishing date:
30 November 2017
A three-day training seminar on strengthening the collaboration between police and citizens in countering Violent Extremism and Radicalization that Lead to Terrorism (VERLT), supported by the OSCE Programme Office in Astana, concluded in Almaty, Kazakhstan, on 30 November 2017.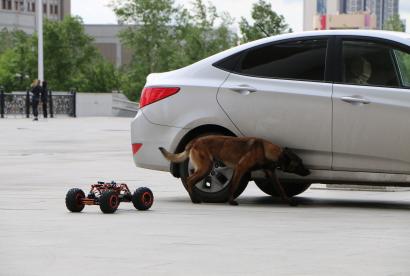 Publishing date:
31 May 2017
An OSCE-supported Canine Explosive Search Training Programme co-organized by the OSCE Programme Office in Astana and the United States Embassy in Kazakhstan concluded on 24 May 2017 in Astana...
Publishing date:
10 August 2015
A three-week advanced course on the use of detection dogs began on 10 August 2015 in Almaty. It aims to help enhance the capacity of Kazakhstan's law enforcement bodies by improving their ability and knowledge in the effective use of dogs to ensure security and stability in the country...
Publishing date:
9 July 2008
Content type:
Press release
ALMATY, 9 July 2008- International legal experts joined 68 counterparts from Central Asia, Afghanistan and Ukraine today at an OSCE-hosted workshop focusing on confiscating criminal assets, combating money laundering...