News and press releases from the OSCE's global activities.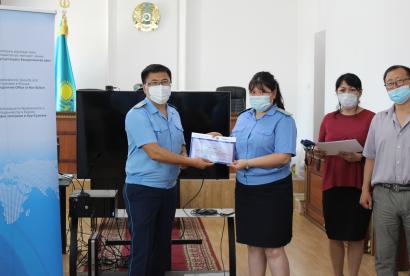 Publishing date:
30 June 2021
An OSCE-supported training seminar on methodology for the supervision and support of public prosecution in criminal cases related to trafficking in human beings concluded on 30 June 2021 in Kokshetau, Kazakhstan. Some 16, prosecutors of the Akmola region, including 11 men and 5 women, participated in the two-day event. The OSCE Programme Office in Nur-Sultan, in co-operation with the Law Enforcement Academy under the Prosecutor General's Office, organized the seminar.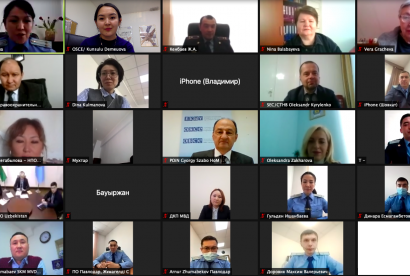 Publishing date:
29 January 2021
Strengthening organizational mechanisms and promoting co-operation in addressing labour exploitation in Kazakhstan and other OSCE participating States was the focus of an online international roundtable discussion, which concluded on 29 January 2021.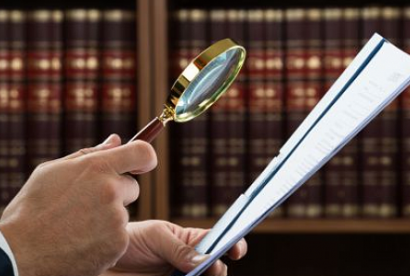 Publishing date:
20 November 2020
An OSCE-supported training webinar on anti-corruption expertise took place on 19 November 2020. The OSCE Programme Office in Nur-Sultan organized the event in partnership with the NGO Legal Media Center...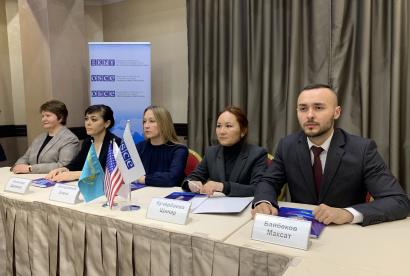 Publishing date:
17 December 2019
A two-day training seminar on combating human trafficking concluded on 13 December 2019 in Almaty, Kazakhstan.
Publishing date:
28 November 2019
An OSCE-supported three-day training course on countering transnational crime and identification of potential foreign terrorist fighters (FTFs) concluded on 28 November 2019 in Aktau, Kazakhstan...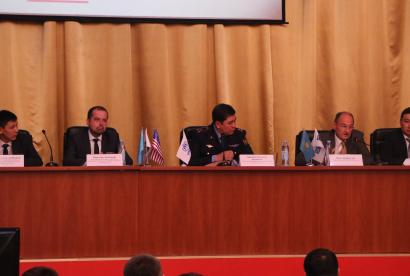 Publishing date:
21 October 2019
A week-long live simulation exercise on how to identify and rescue victims of human trafficking concluded on 18 October 2019 in Karaganda, Kazakhstan. More than 40 professionals from law enforcement, labour inspectorates, prosecutorial offices, NGOs and social services from all across the country participated in the live-action training.
Publishing date:
30 September 2019
Strengthening co-operation in addressing trafficking in human beings was the focus of the international roundtable which concluded on 27 September 2019 in Shymkent, Kazakhstan.