News and press releases from the OSCE's global activities.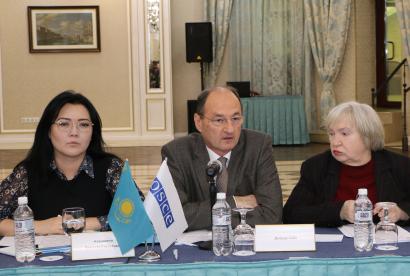 Publishing date:
28 February 2020
An OSCE-supported roundtable discussion on media legislation in Kazakhstan was held in Nur-Sultan on 28 February 2020. Some 30 government officials, representatives of international organizations, lawyers, journalists and media experts from across the country took part in the event...
Publishing date:
20 February 2020
The four-day Model OSCE conference for youth started today, 20 February 2020, at Nazarbayev University in Nur-Sultan. Thirty-five participants from Kazakhstan, Kyrgyzstan and Uzbekistan involving Masters and PhD students as well as young professionals took part in the conference.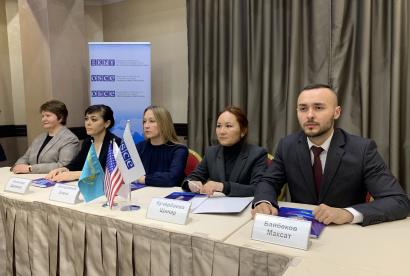 Publishing date:
17 December 2019
A two-day training seminar on combating human trafficking concluded on 13 December 2019 in Almaty, Kazakhstan.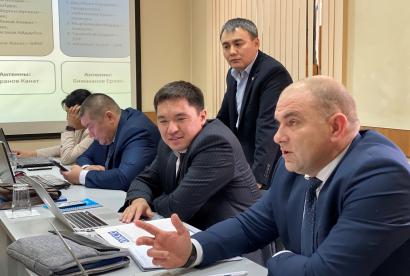 Publishing date:
13 December 2019
An OSCE-organized week-long simulation exercise on countering drug-related money laundering concluded on 13 December 2019 in Almaty. It took place at the Central Asian Regional Information and Co-ordination Centre for Combating Illicit Trafficking of Narcotic Drugs, Psychotropic Substances and their Precursors (CARICC).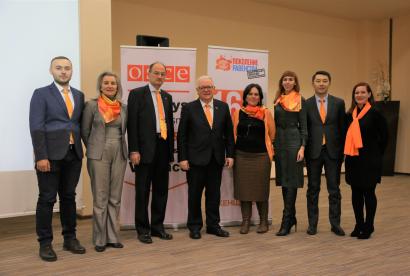 Publishing date:
2 December 2019
On the occasion of International Women Human Rights Defenders Day, marked on 29 November, the OSCE Programme Office in Nur-Sultan supported an event bringing together 40 experts, women's rights activists, lawyers, and civil society representatives. Participants from Aktobe, Almaty, Nur-Sultan, Temirtau and Shymkent attended the event organized as a working breakfast. It took place within the framework of the 16 Days of Activism against Gender-based Violence...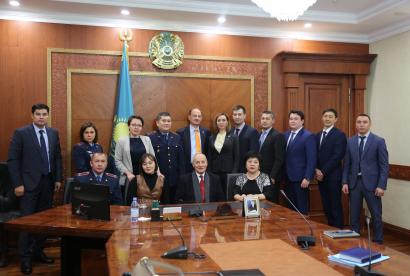 Publishing date:
28 November 2019
Some 40 officials from governmental institutions, law enforcement agencies and civil society associations attended the launch of a Community Policing Project in Karaganda on 27 November 2019. The project,which emphasizes the joint responsibility of the State and civilians in ensuring public security, is supported by the OSCE Programme Office in Nur-Sultan and Kazakhstan's Ministry of Internal Affairs....
Publishing date:
28 November 2019