News and press releases from the OSCE's global activities.
Publishing date:
28 February 2020
Preparations for the expected regular Eurasian group's (EAG) mutual evaluation of Turkmenistan's compliance to the Financial Action Task Force's (FATF) standards on anti-money laundering and countering of financing of terrorism (AML/CFT) efforts, including 11 indicators of effectiveness and 40 technical recommendations, were the focus of an OSCE seminar from 26 to 28 February 2020 in Ashgabat. The seminar was attended by representatives of law enforcement agencies, supervisory bodies, and other relevant government and non-government agencies...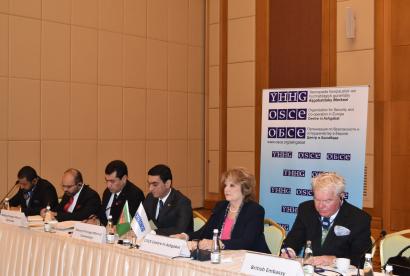 Publishing date:
29 November 2019
Promoting economic connectivity through regional stability was the focus of an OSCE-supported preparatory meeting of the Regional Technical Groups (RTG) of the Regional Infrastructure: Confidence Building (RI-CBM) Measures held on 29 November 2019. The event was organized within the framework of the Istanbul Process on Afghanistan.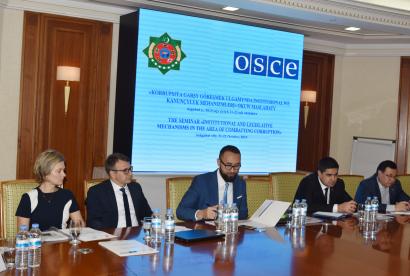 Publishing date:
22 October 2019
The OSCE Center in Ashgabat, jointly with the Office of the Co-ordinator of OSCE Economic and Environmental Activities (OCEEA), organized a seminar on institutional and legislative measures to combat corruption on 21 and 22 October in Ashgabat. The event brought together representatives of different ministries and state bodies, including the Ministry of Internal Affairs, the Ministry of Finance and Economics, the Ministry of National Security, the Ministry of Justice, the Central Bank, and the Prosecutor-General's Office...
Publishing date:
31 July 2019
An OSCE-organized seminar on developing effective methods for protecting energy infrastructure from natural hazards was held in Ashgabat on 30 and 31 July 2019...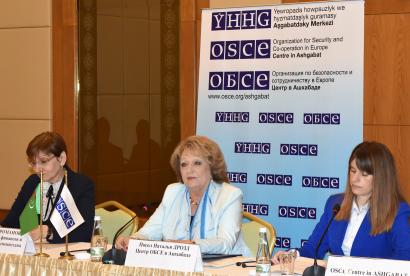 Publishing date:
22 May 2019
"Towards Regional Economic Connectivity – National Mechanisms for Trade and Transport Facilitation" was the title of an OSCE regional expert seminar that ended in Ashgabat on 22 May 2019...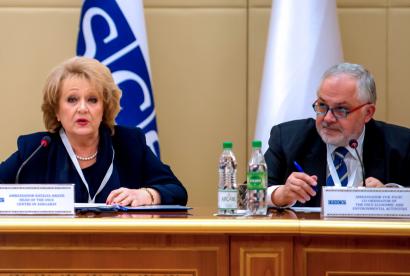 Publishing date:
31 May 2018
"Good Governance and Economic Connectivity- best practices within the OSCE region" was the topic of the OSCE Regional Ministerial Conference organized by the OSCE and the Government of Turkmenistan that ended in Ashgabat on 31 May 2018...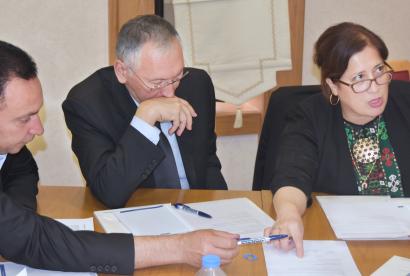 Publishing date:
25 April 2018