News and press releases from the OSCE's global activities.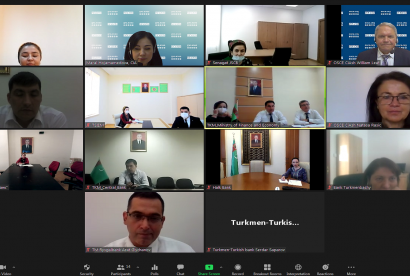 Publishing date:
15 September 2021
OSCE seminar in Turkmenistan promotes best practices in development of capital market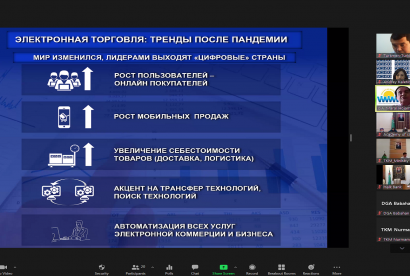 Publishing date:
10 September 2021
A two-day seminar on promoting e-business and e-commerce and defining the role of government in elaboration of legislation to promote digitalization was held online on 9 and 10 September 2021.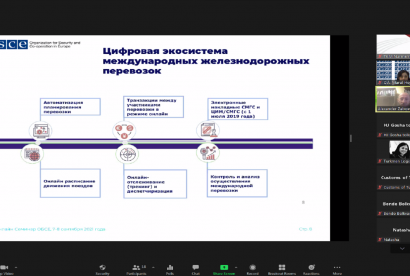 Publishing date:
9 September 2021
Best practices on modernization of customs and transport procedures as a tool to improve transport management and transport security, especially during emergency situations, were discussed at an OSCE-organized online seminar on 7 and 8 September 2021. Representatives of the Ministry of Trade and Foreign Economic Affairs, State Customs Service, State transport agencies and other key ministries and government bodies participated in the event.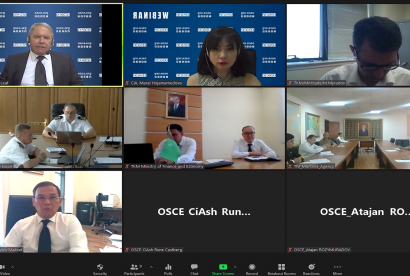 Publishing date:
30 August 2021
Representatives of the Turkmenbashi International Seaport, the Agency for Sea and River Transport, 'Turmendenizderyayollary', and other relevant ministries and agencies discussed international standards in port management and maritime logistics at an OSCE-organized online seminar held in Ashgabat from 30 to 31 August 2021.
Publishing date:
7 July 2021
Developing small business ideas for women in Turkmenistan, a precondition for sustainable economic growth, foreseen challenges and opportunities, were the focus of an OSCE Center in Ashgabat-hosted seminar on 6 and 7 July 2021 in Ashgabat...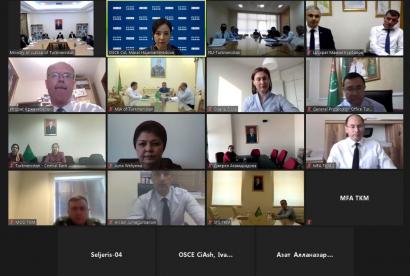 Publishing date:
14 May 2021
The Second National Risk Assessment (NRA-2) Report on Anti-Money Laundering, Combating Financing of Terrorism and the financing of Proliferation of Weapons of Mass Destruction (AML/CFT/PWMD) in Turkmenistan and its Risk Management Action Plan (RMAP) were presented at a virtual meeting on 14 and 15 May 2021...
Publishing date:
20 November 2020