News and press releases from the OSCE's global activities.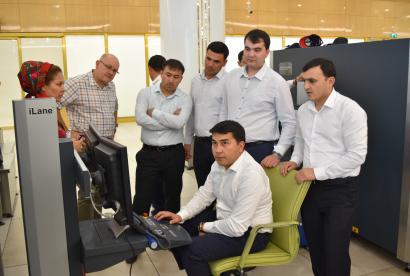 Publishing date:
30 August 2019
An OSCE-organized training course in the interpretation of x-ray images for 20 customs and transport police officers working at aviation checkpoints took place in Ashgabat from 19 to 30 August 2019...
Publishing date:
31 July 2019
An OSCE-organized seminar on developing effective methods for protecting energy infrastructure from natural hazards was held in Ashgabat on 30 and 31 July 2019...
Publishing date:
25 July 2019
Strengthening rule of law-compliant criminal justice responses to terrorism was the aim of a two-day seminar for over 30 Turkmen practitioners from relevant government agencies and the bar association which concluded on 25 July 2019 in Ashgabat...
Publishing date:
24 July 2019
Developing effective methods of providing assistance to the victims of human trafficking was the central topic discussed at an OSCE roundtable meeting in Ashgabat on 23 July 2019.
Publishing date:
1 July 2019
Profiling and risk assessment for law enforcement and border control officers at aviation checkpoints was the focus of an OSCE-organized practical training course that is taking place from 1 to 5 July 2019.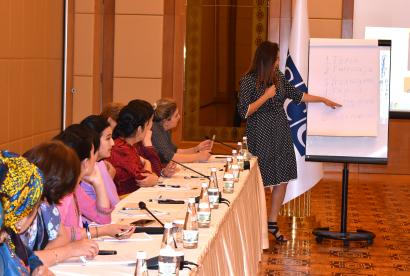 Publishing date:
20 June 2019
Journalists from Turkmenistan's print, online and broadcast media participated in an OSCE-organized training course on how to cover political, economic and humanitarian issues, which took place in Ashgabat from 18 to 20 June 2019. It provided practical tips on how to cover key national and international events, including elections, visits and parliamentary sessions and how to present economic news in a format understandable to audiences
Publishing date:
11 June 2019
An OSCE-supported seminar on best practices in anti-money laundering (AML) and countering the financing of terrorism (CFT) in the sector of designated non-financial businesses and professions (DNFBP) took place in Ashgabat from 10 to 11 June 2019. The event was organized by the OSCE Centre in Ashgabat, jointly with the Ministry of Finance and Economy of Turkmenistan and its Financial Monitoring Service.