News and press releases from the OSCE's global activities.
Publishing date:
21 November 2016
Legal aspects and international judicial practice relating to claims for compensation for moral damages in civil and criminal proceedings were the focus of a two–day seminar launched on 18 November 2016 in Tsaghkadzor, Armenia, with the support of the OSCE Office in Yerevan...
Publishing date:
13 June 2016
Human rights and fair trial standards, as reflected in recent decisions of the Armenian Cassation Court, the country's highest judicial instance for all except constitutional matters, were the focus of an OSCE-supported training workshop held on June 11 and 12 in Dilijan, Armenia. The workshop aimed at promoting transparency and predictability of justice and a unified application of the law...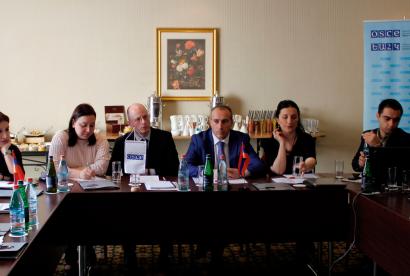 Publishing date:
5 April 2016
A two-day training course, the first in a series of three, entitled "Promoting Free Access to Government-Held Information", organized by the OSCE Office in Yerevan jointly with the Armenian Justice Ministry, was launched on 5 April 2016 in the capital...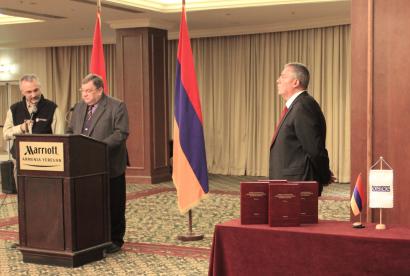 Publishing date:
23 November 2015
A volume of decisions by the Criminal Chamber of the Court of Cassation for 2014 was launched on 20 November 2015 in Yerevan. It aims to serve as a useful tool and resource for all criminal lawyers...
Publishing date:
4 June 2015
The role of community policing in crime prevention and strengthening police-public partnership was the focus of the conference organized by the OSCE Office in Yerevan, the Armenian Police and the Geneva Centre for the Democratic Control of Armed Forces (DCAF) on 4 June 2015...
Publishing date:
31 March 2015
The OSCE Office in Yerevan supported a workshop on 28-29 March 2015 in Tsaghkadzor to discuss the role and main functions of Armenia's newly-established investigative committee and foster co-operation with media representatives...
Publishing date:
5 November 2014