News and press releases from the OSCE's global activities.
Publishing date:
23 December 2016
A workshop on environmental education, organized by the OSCE Office in Yerevan in co-operation with the Armenian Nature Protection Ministry, was held on 23 December 2016 in Yerevan...
Publishing date:
5 December 2016
The implementation of the Aarhus Convention in the context of recent constitutional and legal developments in Armenia was the theme of a workshop held by the OSCE office in Yerevan on 2 December 2016 in co-operation with Armenia's Ministry of Nature Protection and the Centre of Economical-Legal Analysis (CELA)...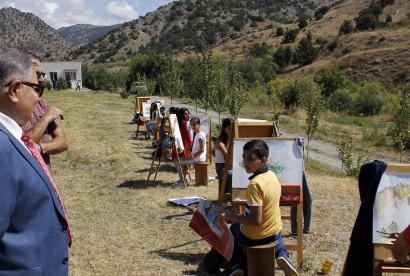 Publishing date:
20 September 2016
Discussion on environmental issues, training courses and educational tours for schoolchildren were among the activities held on 15-17 September 2016 in Khosrov State Reserve to mark the International Day for the Preservation of the Ozone Layer...
Publishing date:
11 May 2016
Content type:
Press statement
YEREVAN, 11 May 2016 – Methodologies for measuring efforts to support a green national economy in Armenia were presented today at a workshop jointly organized in Yerevan by the OSCE Office and the Organization for Economic Co-operation and Development (OECD)...
Publishing date:
10 May 2016
A workshop focusing on strengthening citizens' participation in community-based efforts to reduce disaster risk and the impact of natural hazards was held on 6 May 2016 in Yerevan, Armenia. The event was organized by the OSCE Office in Yerevan, in co-operation with the Fund for Disaster Risk Reduction National Platform...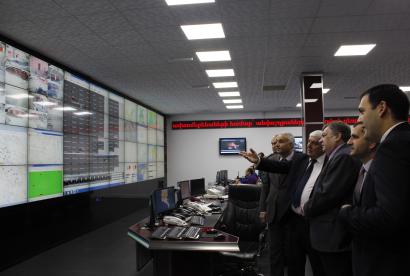 Publishing date:
15 December 2015
Andrey Sorokin, the Head of the OSCE Office in Yerevan, donated equipment to the Armavir Crisis Management Centre of the Armenian Ministry of Territorial Administration and Emergency Situations on 14 December 2015, with the aim of strengthening the Ministry's capacities to safeguard people and the environment...
Publishing date:
10 November 2015
The OSCE Office in Yerevan in partnership with Yerevan State University's Centre on Sustainable Development organized a workshop on problems and solutions related to sustainable use of natural resources and environmental planning in Armenia on 10 November 2015 in the Armenian capital...