News and press releases from the OSCE's global activities.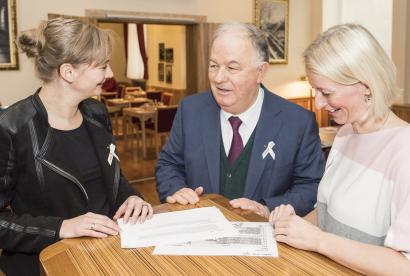 Publishing date:
23 November 2018
Women need to be safe in public, the workplace and at home so they can unfold their full potential and actively contribute to political and socio-economic development, said Chief Monitor of the OSCE Special Monitoring Mission to Ukraine Ertugrul Apakan and Senior Project Officer of the OSCE Project Co-ordinator in Ukraine Jeff Erlich on the occasion of the International Day for the Elimination of Violence against Women, 25 November 2018...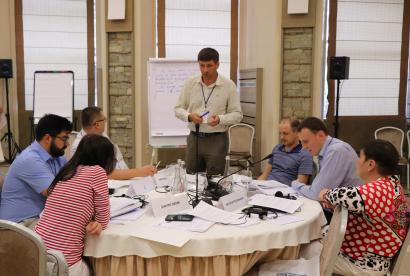 Publishing date:
21 August 2018
Ukrainian judges who were trained by the OSCE Project Co-ordinator to apply the European Convention on Human Rights and the case law of the European Court in their decisions, increased their use of these instruments in their work by more than one third. Moreover, eight out of ten justices who never referred to the Convention in their practice started doing so after the training. Between 2014 and 2017, more than 6000 judges participated in training workshops organized by the OSCE in partnership with the National School of Judges.
Publishing date:
4 December 2017
The OSCE Project Co-ordinator in Ukraine and the Council of Europe Office in Ukraine agreed on 4 December 2017 to strengthen co-operation and co-ordination in promoting the rule of law and human rights, critical for the stable and democratic future of the country...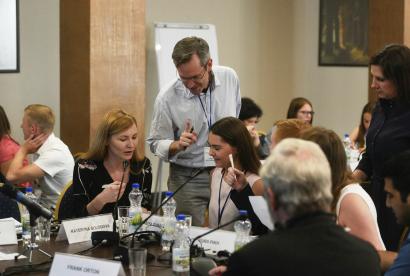 Publishing date:
14 July 2017
The third Inter-University School on Human Rights welcomed 25 students from 13 universities and 10 countries of the OSCE region from 10 to 14 July 2017 in Chernihiv, Ukraine. The annual event serves as a platform for strengthening the capacity of future legal professionals in human rights protection...
Publishing date:
9 December 2016
An OSCE-supported Human Rights Calendar was presented at Ukraine's Ministry of Education and Science during the joint OSCE-Council of Europe event on 9 December 2016 in Kyiv...
Publishing date:
9 November 2016
Civil society activists and officials from Ukraine discussed how to improve the functioning of the National Preventive Mechanisms, a tool to ensure monitoring of places of detention and to prevent the abuse of human rights there, at the 6th East European National Prevention Mechanisms Conference from 8 to 9 November 2016 in Lviv...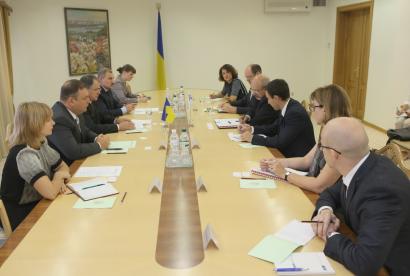 Publishing date:
14 September 2016
Content type:
Press release
KYIV, 14 September 2016- Legal provisions requiring prior permission from authorities for religious gatherings are not compliant with the country's basic law, reads a decision of Ukraine's Constitutional Court announced on Tuesday, 13 September 2016 in Kyiv...