News and press releases from the OSCE's global activities.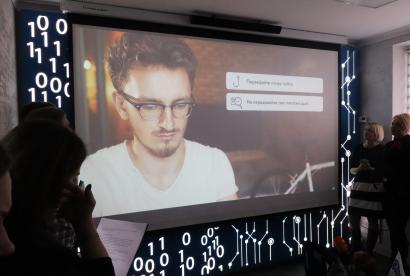 Publishing date:
8 March 2019
Two videos designed by the OSCE Project Co-ordinator in Ukraine to support efforts by the Department of Cyberpolice, National Police of Ukraine in raising awareness of cybersecurity issues, were presented at a joint event in Kyiv on Wednesday, 6 March 2019. One video provides instructions on how to avoid fraud and phishing during shopping, the other prompts Ukrainians to abide by basic rules to protect personal and corporate data while they are online...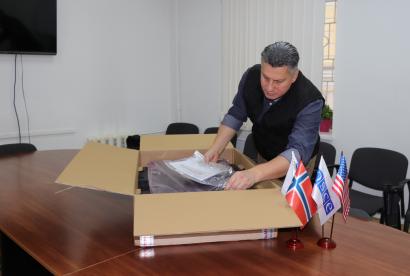 Publishing date:
28 November 2018
On 28 November 2018 Ukraine's Central Election Commission (CEC) installed equipment and software provided by the OSCE Project Co-ordinator in Ukraine for ensuring comprehensive technical protection of the State Voter Register, as part of efforts aimed at enhancing security of election administration systems from digital threats. This is an important step in the implementation of the CEC's plans to enhance the cybersecurity of election administration during the 2019 votes.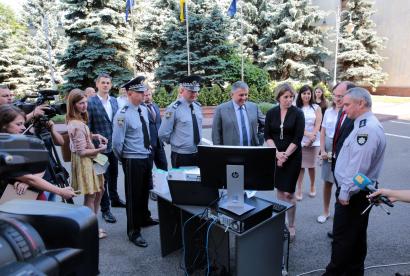 Publishing date:
19 July 2017
The OSCE Project Co-ordinator in Ukraine (PCU) handed over around 200 ICT items, including notebooks, desktop computers, monitors, printers, network switches and routers, to the cyber police department on 19 July 2017 in Kyiv, as part of its project to support the Ukrainian police in improving its response to emerging cyber threats as part of the country-wide police reform...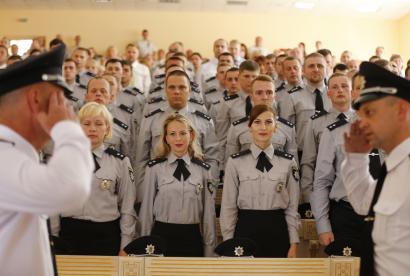 Publishing date:
18 July 2016
Content type:
Press release
KHARKIV, Ukraine, 18 July 2016 – Today is the first working day for eighty-four cyber-police officers, trained by the OSCE Project Co-ordinator in Ukraine on the grounds of Kharkiv National University of Internal Affairs. 20 special agents and 64 inspectors make up one-third of the personnel of the new Cyber Police Department, which was created within the National Police of Ukraine as part of the wider law enforcement reforms in the country...