News and press releases from the OSCE's global activities.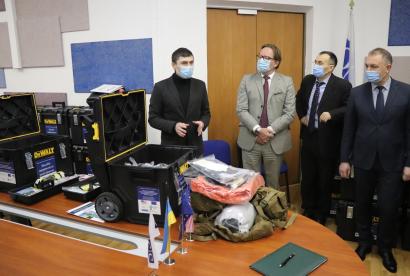 Publishing date:
9 December 2020
At a ceremony in Kyiv on 9 December 2020, Ukraine's State Border Guard Service and State Customs Service received equipment and reference materials from the OSCE Project Co-ordinator in Ukraine as part of their efforts to strengthen the country's control over transboundary movement of chemicals.
Publishing date:
30 October 2020
Content type:
Press release
KYIV, 30 October 2020- The OSCE Special Monitoring Mission (SMM) and the OSCE Project Co-Ordinator in Ukraine marked the 20th anniversary of UN Security Council Resolution 1325 by honouring the efforts of women and girls in support of peace and security. The landmark Resolution recognizes the wide variety of roles women and girls play in support of sustainable peace and calls for their full and meaningful inclusion in these efforts...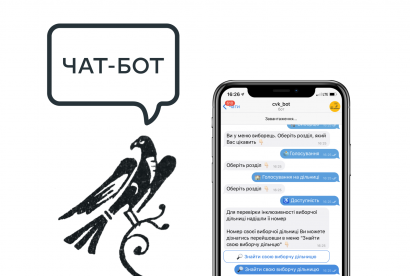 Publishing date:
7 October 2020
As of today, 7 October 2020, a chatbot called "CEC about elections", is available for election commissioners on the ground, candidates and ordinary voters who would like immediate information on various aspects of the upcoming local elections in Ukraine. The chatbot is an artificial intelligence-based application, developed with the support of the OSCE Project Co-ordinator for the country's Central Election Commission.
Publishing date:
27 August 2020
As Ukraine prepares for local elections scheduled for 25 October this year, the OSCE Project Co-ordinator started to upload materials on the online system Vyborkom to provide training opportunities for people administering electoral process at various levels...
Publishing date:
21 August 2020
The Ministry of Education and Science of Ukraine has approved new requirements for a Master's degree programme in law, developed with the assistance of the OSCE Project Co-ordinator in Ukraine. The order issued by the Ministry, on 17 August 2020, (link) enacts the use of the Standard of Higher Education for speciality no. 081 "Law" at Master's degree level, making it applicable starting from the 2020/2021 academic year...
Publishing date:
30 July 2020
To mark the World Day Against Trafficking in Persons on 30 July 2020, the OSCE Project Co-ordinator in Ukraine together with Ministry of Social Policy of Ukraine, the International Organisation for Migration's Mission in Ukraine and the NGO A21 organized an open-air exhibition entitled "Expectations vs Reality" in Kyiv...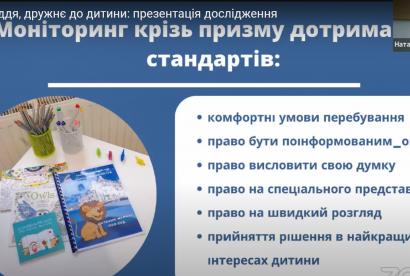 Publishing date:
1 June 2020
A vast majority of Ukrainian civil and administrative court cases concerning the interests of a minor are being examined without involving the minor in question. This is one of the key findings of monitoring and research conducted by civil society on the initiative of Ukraine's Parliament Commissioner for Human Rights. The research was supported by the OSCE Project Co-ordinator in Ukraine...