News and press releases from the OSCE's global activities.
Publishing date:
20 March 2019
Content type:
Press release
KYIV, 20 March 2019 – The "Puzzle Connection" exhibition, with artworks by young people from across Ukraine, including young artists who had to leave their homes because of hostilities in the eastern part of the country, opens to the public at the Kyiv History Museum from 22 March to 7 April 2019...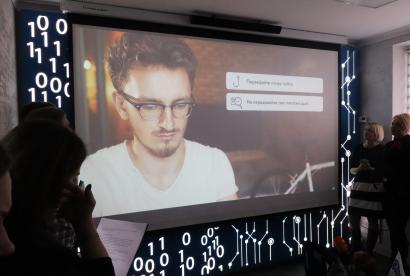 Publishing date:
8 March 2019
Two videos designed by the OSCE Project Co-ordinator in Ukraine to support efforts by the Department of Cyberpolice, National Police of Ukraine in raising awareness of cybersecurity issues, were presented at a joint event in Kyiv on Wednesday, 6 March 2019. One video provides instructions on how to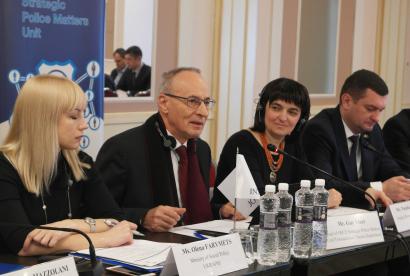 Publishing date:
20 February 2019
Some 70 representatives of national institutions of Ukraine and eight other OSCE participating States- the Czech Republic, France, Germany, Italy, Lithuania, Poland, Sweden and Turkey – completed a two-day workshop in Kyiv on 20 February 2019 focusing on holistic approaches to countering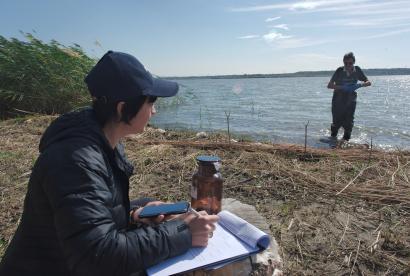 Publishing date:
17 December 2018
An online, digital platform for monitoring the environment in conflict-affected areas of eastern Ukraine, and the first baseline assessment of a water monitoring programme in the Siverskyi Donets river basin were presented at an event in Kyiv on 17 December 2018. Both were delivered with the support of the OSCE Project Co-ordinator in Ukraine and are designed to be used by the country's Ministry of Ecology and Natural Resources and the State Water Agency to track the environmental situation in the region and keep the general public informed...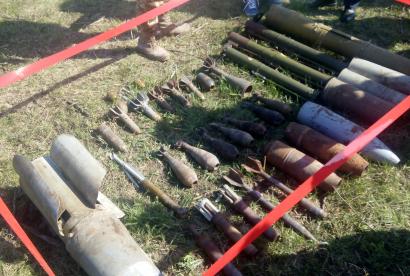 Publishing date:
10 December 2018
Ukraine's Mine Action Law was adopted by the parliament on 6 December 2018, after consultations with the Project Co-ordinator, who provided advice on the content. It establishes a framework for humanitarian demining, divides responsibilities among state institutions, and envisages the creation of a mine action centre.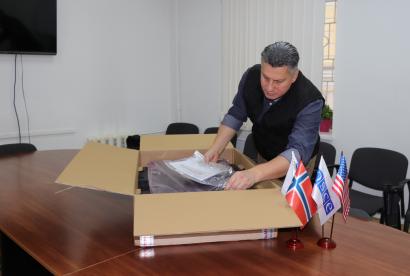 Publishing date:
28 November 2018
On 28 November 2018 Ukraine's Central Election Commission (CEC) installed equipment and software provided by the OSCE Project Co-ordinator in Ukraine for ensuring comprehensive technical protection of the State Voter Register, as part of efforts aimed at enhancing security of election administration systems from digital threats. This is an important step in the implementation of the CEC's plans to enhance the cybersecurity of election administration during the 2019 votes.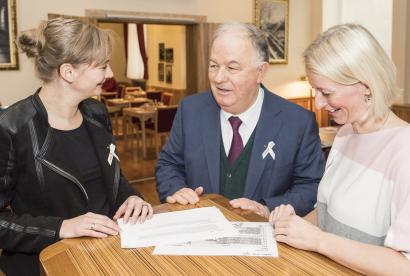 Publishing date:
23 November 2018
Women need to be safe in public, the workplace and at home so they can unfold their full potential and actively contribute to political and socio-economic development, said Chief Monitor of the OSCE Special Monitoring Mission to Ukraine Ertugrul Apakan and Senior Project Officer of the OSCE Project Co-ordinator in Ukraine Jeff Erlich on the occasion of the International Day for the Elimination of Violence against Women, 25 November 2018...