News and press releases from the OSCE's global activities.
Publishing date:
15 December 2020
Moldovan law enforcement officers strengthened their capacities and knowledge to identify and investigate hate crimes at an OSCE-led training of trainers from 9 to 11 December 2020. The Joint Law Enforcement Training Centre of the Moldovan Ministry of Internal Affairs Academy collaborated with the OSCE Mission to organize the event...
Publishing date:
14 December 2020
More than 60 lawyers, NGO and media representatives from both banks of the Dniester/Nistru River participated in three online webinars on non-discrimination, inter-ethnic relations and national minorities, held in late November and early December 2020. They were organized by the OSCE Mission to Moldova and delivered by Professor Frederick John Packer, Director of the Human Rights Research and Education Centre at the University of Ottawa...
Publishing date:
9 December 2020
Around 175 school teachers from all over Moldova attended a workshop on the history of the Holocaust from 1 to 3 December 2020. The OSCE Mission to Moldova, in co-ordination with the Moldovan Ministry of Education, Culture and Research, facilitated the workshop for school teachers to learn about the teaching methodology for the optional school course "The Holocaust: History and Lessons of life", which was introduced in September 2019...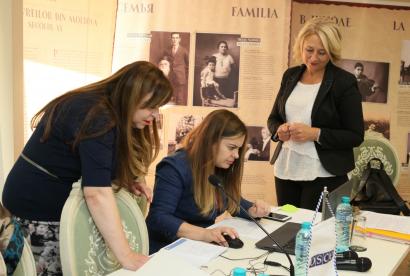 Publishing date:
4 November 2019
OSCE supported a workshop on the use of a methodological guide for an optional high school course "Holocaust: the History and Lessons of Life". Over 30 history and civil education teachers attended the training course on 31 October and 1 November 2019 in Chisinau.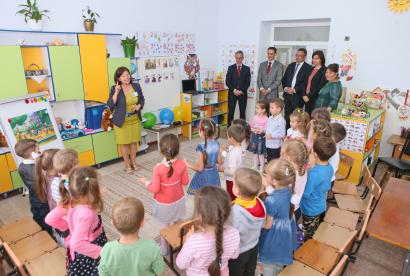 Publishing date:
24 September 2019
The Head of the OSCE Mission to Moldova Claus Neukirch paid a working visit to the autonomous territorial unit of Gagauzia on 24 September 2019. The Head of Mission met with Bashkan of Gagauzia Irina Vlah and the Speaker of the People's Assembly Vladimir Kissa...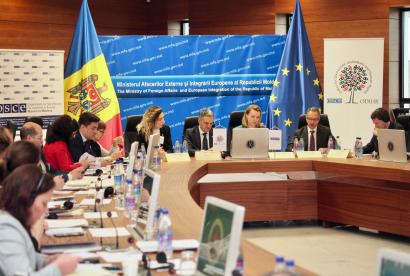 Publishing date:
15 May 2019
The security needs of Jewish communities were the focus of an awareness raising event held in Chisinau on 15 May 2019. It was organized by the OSCE Office for Democratic Institutions and Human Rights (ODIHR) in co-operation with the OSCE Mission to Moldova, the Ministry of Foreign Affairs and European Integration, the Ministry of Internal Affairs and the Jewish Community of Moldova...
Publishing date:
3 December 2018
The OSCE Mission to Moldova accompanied and supported a Moldovan delegation to the plenary meeting of the International Holocaust Remembrance Alliance (IHRA) held under the Alliance's Italian Chairmanship in Ferrara, Italy, from 27 to 29 November 2018. The event brought together more than 200 experts and governmental representatives from around the world to discuss ways to promote Holocaust education, remembrance and research...