News and press releases from the OSCE's global activities.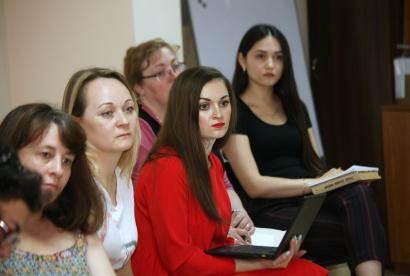 Publishing date:
11 June 2019
Forty psychologists and social workers from NGOs and shelters specialized in counselling victims of domestic violence participated in two OSCE-supported workshops in Tiraspol from 3 to 5 June and in Ribnita from 6 to 8 June 2019. They learned about best practices in assisting women in managing trauma and post-traumatic stress disorder...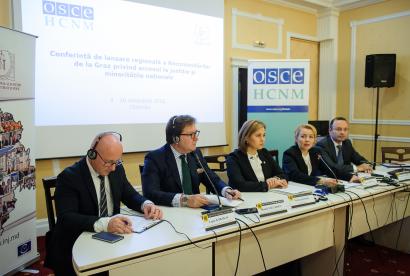 Publishing date:
10 October 2018
The role of legal professionals in ensuring the adequate protection of national minorities' rights, by way of fair and effective investigation and adjudication, especially in cases related to hate crime, was the focus of...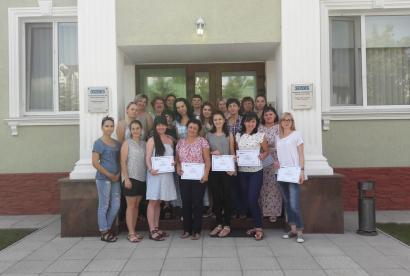 Publishing date:
28 August 2018
Twenty domestic violence care professionals from Transdniestria and Gagauzia learned how to break the cycle of abuse in a co-dependent relationship at an OSCE-supported workshop in the left-bank city of Tiraspol from 23 to 25 August 2018...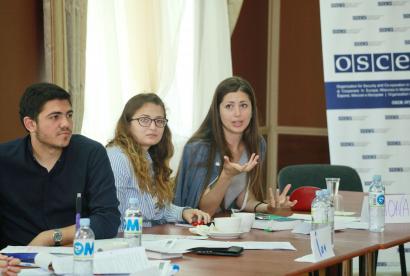 Publishing date:
17 July 2017
On 13 and 14 July 2017, the OSCE Mission to Moldova organized a training event for 15 law students from Balti, Cahul and Chisinau to improve their skills in providing free legal aid in Moldova. The training focused on honing students' ability to conduct public presentations that convey easily understood messages on what the legal aid system is and how individuals can use it to seek solutions to various existing legal problems...
Publishing date:
30 June 2017
The OSCE Mission to Moldova held a training event on raising awareness about free legal aid for 21 law students from Balti, Cahul and Chisinau on 26 and 27 June 2017. As a result of the event, held at Vadul-lui-Vodă, participants will go on to organize a series of public events in rural areas addressing the most widespread legal issues facing vulnerable members of the community...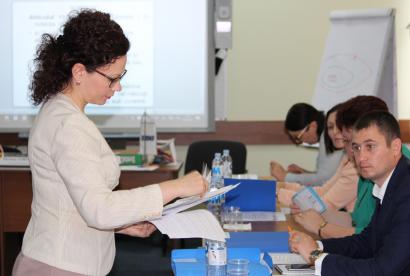 Publishing date:
13 June 2017
The OSCE Mission to Moldova partnered with the National Institute of Justice on 8 and 9 June to launch a new training cycle that aims to boost the capacity of justice sector actors to prosecute instances of domestic violence. The event, held in Chisinau, brought together 22 prosecutors and judges to study how to identify and assist domestic violence victims in the context of recent amendments to Moldovan legislation...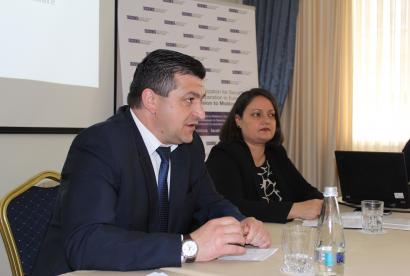 Publishing date:
22 May 2017