News and press releases from the OSCE's global activities.
Publishing date:
25 November 2019
CHISINAU, 25 November 2019- On the occasion of the annual 16 Days of Activism against Gender-based Violence campaign, the OSCE will launch the campaign "End the Silence" in the Republic of Moldova and across South-Eastern and Eastern Europe. Its aim is to raise awareness about gender-based violence, in particular the issue of violence against women and girls. Gender-based violence concerns all of society, and governments have a responsibility to prevent and combat it.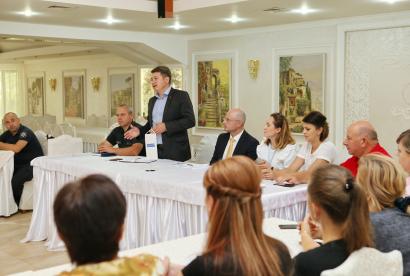 Publishing date:
29 July 2019
The OSCE Mission to Moldova supported an exposure visit for a group of 16 social service providers to a centre for counselling domestic violence aggressors in the district of Drochia, in the north of Moldova on 23 and 24 July 2019. The service providers from the left bank of the Dniester/Nistru River and the Autonomous Territorial Unit of Gagauzia had an opportunity to learn from the unique experience of the Drochia Centre, which has pioneered working with both domestic violence perpetrators and survivors...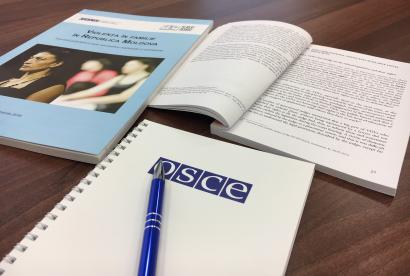 Publishing date:
1 October 2018
Thirty-five legal professionals and civil society activists from both banks of the Dniester/Nistru River participated in an OSCE-supported training workshop in Ribnita on 28 September 2018 on the legal aspects of providing assistance to survivors of domestic violence...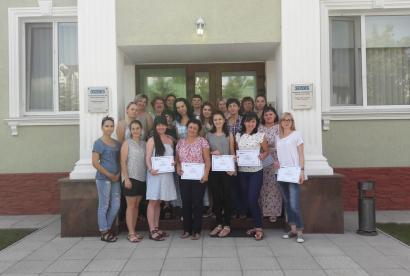 Publishing date:
28 August 2018
Twenty domestic violence care professionals from Transdniestria and Gagauzia learned how to break the cycle of abuse in a co-dependent relationship at an OSCE-supported workshop in the left-bank city of Tiraspol from 23 to 25 August 2018...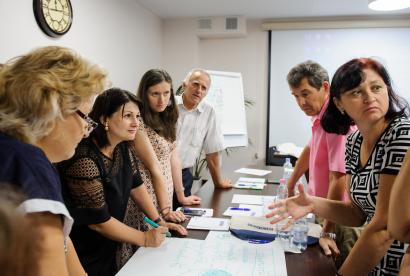 Publishing date:
24 August 2018
Fifty seven teachers from vocational schools throughout Moldova successfully completed a training-of-trainers workshop on gender equality organized by the OSCE Mission to Moldova. The event was organized in partnership with the Ministry of Education, Culture and Research and the NGO "Gender-Centru" from 21 to 24 August, 2018 in Chisinau. The aim of the training was to improve the teachers' skills in promoting gender equality and contribute to enlarging the pool of teachers able to challenge gender stereotypes and create a gender-sensitive educational environment.
Publishing date:
19 October 2017
From 18 to 20 October 2017 the OSCE Mission to Moldova together with the Ribnita-based NGO Vialex organized a training workshop for a group of 20 psychologists, social workers and shelter staff who work with survivors of domestic violence. The trainees belong to several NGOs that seek to provide comprehensive assistance to beneficiaries residing in Tiraspol, Grigoriopol, Ribnita and neighbouring localities on the left bank.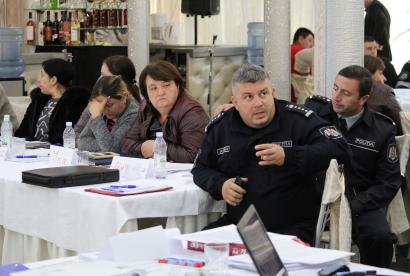 Publishing date:
6 October 2017
On 6 October 2017, the OSCE Mission to Moldova started a series of training sessions in eight districts of central Moldova to improve law enforcement's capabilities to more effectively combat domestic violence. The prevalent phenomenon has risen to the attention of the European Court of Human Rights that is holding Moldova responsible in several egregious cases.