News and press releases from the OSCE's global activities.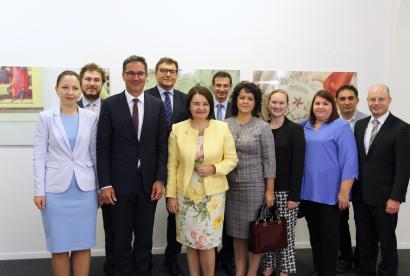 Publishing date:
26 September 2018
Content type:
Press release
CHISINAU / BOLZANO, Italy, 26 September 2018- Best practices for developing and implementing bilingual and multilingual education programmes and curricula were the focus of a three-day study visit by a group of representatives from Moldova's state and civil society institutions to the Autonomous Province of Alto Adige/South Tyrol in northern Italy, which concluded today. The visit was organized by the OSCE Mission to Moldova and the Office of the OSCE High Commissioner on National Minorities (HCNM) with the support of the Italian Ministry of Foreign Affairs and the Italian Embassy in Moldova...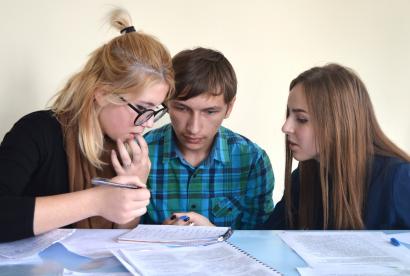 Publishing date:
27 October 2015
The OSCE Mission to Moldova organized the second in a series of three debate tournaments for 24 students and six teachers from Bender, Ceadîr-Lunga, Comrat, Tiraspol and Vulcănești. During the event, which took place on 24 October 2015 in Ceadîr-Lunga, the young participants deliberated on how to achieve professional development goals...
Publishing date:
21 October 2014
The second edition of the Model OSCE Conference in Vadul lui Voda, a small town located by the Dniester/Nistru River, was held by the OSCE Mission to Moldova on 16-19 October. The Model OSCE aims at engaging youth from both banks in conflict resolution...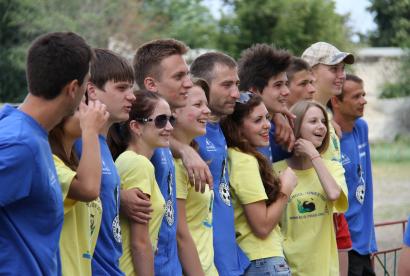 Publishing date:
16 July 2013
An OSCE-supported summer school held from 4 to 14 July 2013 brought together 80 young people from both banks of the Dniester/Nistru River in a beach town of Molovata Noua...
Publishing date:
24 September 2012