News and press releases from the OSCE's global activities.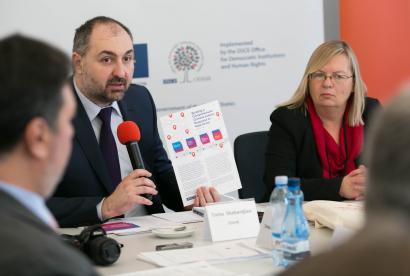 Publishing date:
21 March 2019
Innovative methods for researching unreported hate crimes and hate incidents were the focus of a training session for criminal justice and human rights professionals organized by the OSCE Office for Democratic Institutions and Human Rights (ODIHR) on 20 and 21 March 2019 in Warsaw.
Publishing date:
21 March 2019
Content type:
Press release
VIENNA/STRASBOURG/WARSAW, 21 March 2019 – Too many people with an ethnic or migrant background are still being held back in the job market. This is despite laws against racial discrimination and for equal opportunities in employment that have been in place for decades, the heads of three European human rights institutions said in a joint statement on today's International Day for the Elimination of Racial Discrimination...
Publishing date:
6 March 2019
Enhancing the capacity of a civil society coalition campaigning against discrimination and hate speech in Georgian politics and media was the focus of a workshop organized by the OSCE Office for Democratic Institutions and Human Rights (ODIHR) in Borjomi, Georgia on 5 and 6 March 2019. The workshop
Publishing date:
25 January 2019
Content type:
Press release
WARSAW, 25 January 2018 – Enhanced educational efforts and stronger condemnation of anti-Semitism and all forms of intolerance must be part of any commemoration of the Holocaust, OSCE officials said ahead of Sunday's International Holocaust Remembrance Day. Ingibjörg Sólrún Gísladóttir, Director of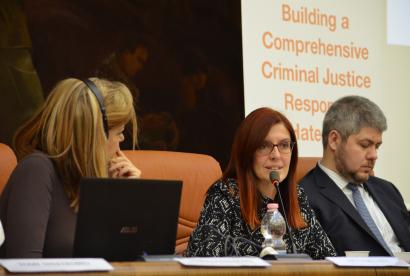 Publishing date:
15 January 2019
Identifying and building a regional approach to countering hate crime was the focus of an event organized by the OSCE Office for Democratic Institutions and Human Rights (ODIHR), the Milan Bar Association and the Catholic University of the Sacred Heart, in Milan on 15 January 2019. The discussion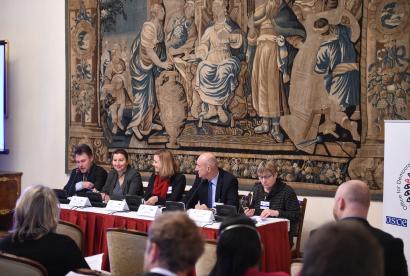 Publishing date:
11 December 2018
Raising awareness about the specific nature of hate crime in the Czech Republic was the purpose of a seminar organized by the OSCE Office for Democratic Institutions and Human Rights (ODIHR) and the Czech Republic's Government Agent for Human Rights in Prague on 11 December 2018. The participants –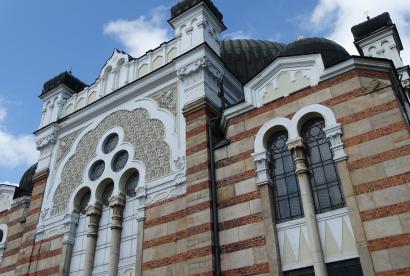 Publishing date:
22 November 2018
The security needs of Jewish communities were at the centre of an event organized by the OSCE Office for Democratic Institutions and Human Rights (ODIHR) in Sofia on 22 November 2018. The event, organized in partnership with Bulgaria's Foreign Ministry, the "Shalom" Organization of Jews in Bulgaria