News and press releases from the OSCE's global activities.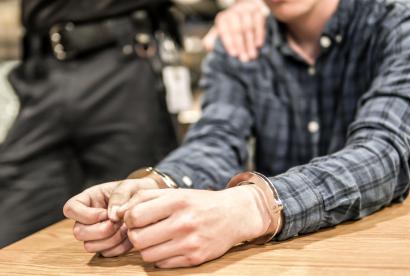 Publishing date:
5 November 2019
The protection of people in police custody from torture and other ill-treatment, and ensuring safeguards such as access to a lawyer and effective legal representation during criminal investigations, were the focus of a regional meeting of representatives of national preventive mechanisms (NPMs) and human rights defenders active in the fight against torture, which took place in Strasbourg on 5 November 2019.
Publishing date:
18 October 2019
A three-day training of trainers' course on enhancing oversight of the security sector jointly organized by ODIHR and the OSCE Secretariat concluded on 18 October 2019 in Yerevan. The capacity building event was designed to increase the human rights investigation skills of staff members of Armenia's ombuds institution and help them train security sector personnel on human rights compliance.
Publishing date:
10 October 2019
Content type:
Press release
WARSAW, 10 October 2019 – In line with commitments by all OSCE countries, political leaders have a responsibility to promote a discussion about abolishing the death penalty, the OSCE Office for Democratic Institutions and Human Rights (ODIHR) said on World Day against the Death Penalty.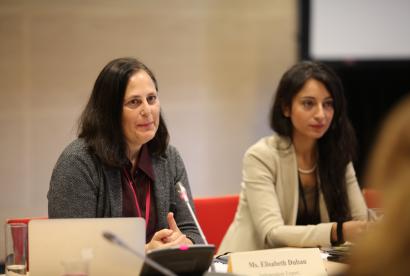 Publishing date:
23 September 2019
Understanding the root causes of, and dynamics involved in, sexual and gender-based violence in the context of detention in order to improve protection strategies was the focus of an event held on 23 September 2019 in Warsaw on the margins of the OSCE's annual human rights conference, the Human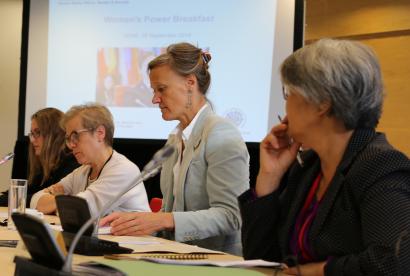 Publishing date:
20 September 2019
The continuing – and in some places increasing – exclusion of women from participating in security strategies and implementation were the focus of the annual Women's Power Breakfast organized by the OSCE Office for Democratic Institutions and Human Rights (ODIHR) in Warsaw on 20 September 2019, on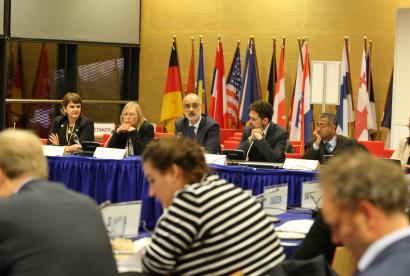 Publishing date:
19 September 2019
Amidst increasing security-driven restrictions on the right to freedom of religion or belief in the OSCE region, the OSCE Office for Democratic Institutions and Human Rights (ODIHR) published Freedom of Religion or Belief and Security: Policy Guidance on 19 September 2019.  This new publication,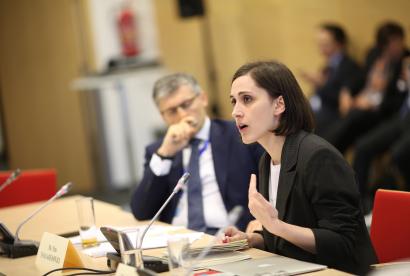 Publishing date:
19 September 2019
The latest challenges to the right to freedom of peaceful assembly in the OSCE region were discussed at an event organized by the OSCE Office for Democratic Institutions and Human Rights (ODIHR) on 19 September 2019 during ODIHR's annual human rights conference, the Human Dimension Implementation