News and press releases from the OSCE's global activities.
Publishing date:
24 May 2018
The links between respecting human rights and countering violent extremism and radicalization that may lead to terrorism were explored during a training workshop for police officers from the Spanish municipality of Fuenlabrada, from 22 to 24 May 2018. The course was organized by the OSCE Office for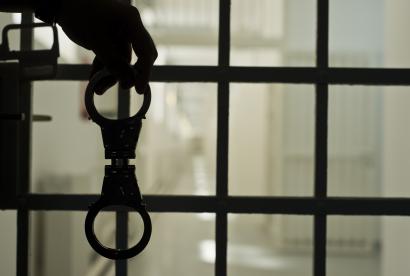 Publishing date:
22 May 2018
Preventing torture and the role of Poland's national preventive mechanism was the focus of a roundtable event organized in Warsaw by the OSCE Office for Democratic Institutions and Human Rights (ODIHR) and the Office of the Commissioner for Human Rights of the Republic of Poland on 22 May 2018.
Publishing date:
15 May 2018
Trial monitoring and fair trial rights were the focus of a two-day training event organized by the OSCE Office for Democratic Institutions and Human Rights (ODIHR), in co-operation with the OSCE Mission to Skopje, on 14 and 15 May 2018 in Skopje. The trainees – 18 women and five men – were
Publishing date:
15 May 2018
Good practices for maintaining the functional independence of prosecutors investigating high-profile cases were the focus of a study visit to Oslo by a group of prosecutors from Eastern European countries. The two-day visit organized by the OSCE Office for Democratic Institutions and Human Rights
Publishing date:
10 May 2018
A team of experts from the OSCE Office for Democratic Institutions and Human Rights (ODIHR) visited Skopje from 9 to 10 May 2018 to provide assistance to a working group mandated to review the Electoral Code. The working group was established by the Ministry of Justice of the former Yugoslav
Publishing date:
4 May 2018
While Cyprus's legal framework is adequate, overall, for the conduct of democratic elections, it is overly complex. Therefore, a comprehensive review well in advance of the next elections is recommended to further harmonize, clarify, and update electoral legislation, says the final report by the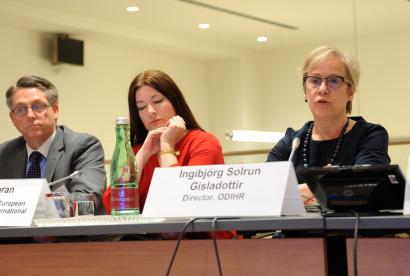 Publishing date:
23 April 2018
Multidisciplinary and gender-sensitive approaches reflecting the needs and voices of survivors of human trafficking were at the centre of discussions at a side event organized by the OSCE Office for Democratic Institutions and Human Rights (ODIHR) and the Strategic Police Matters Unit (SPMU/TNTD)