News and press releases from the OSCE's global activities.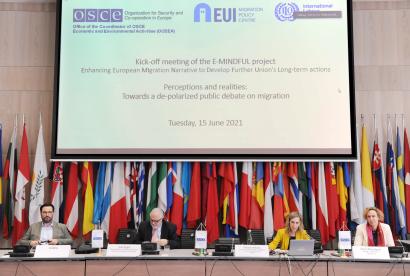 Publishing date:
15 June 2021
"The way migration is communicated and perceived is a key pre-condition to create the necessary space for policy-making that can harness the economic potential of migrants. The aim is to foster a socio-economic eco-system where everyone feels welcome and valued, citizens and migrants alike," said Vuk Žugić, Co-ordinator of OSCE Economic and Environmental Activities, at the kick-off meeting of the E-MINDFUL project on 15 June 2021 in Vienna...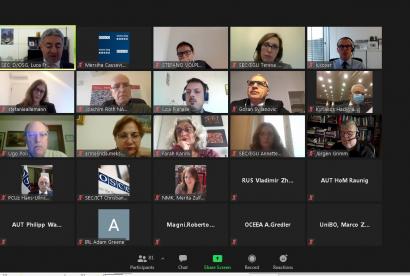 Publishing date:
17 December 2020
Experiences of local governments where migrants contribute successfully to the economic growth of hosting communities, was the focus of the OSCE webinar hosted on 16 December 2020, ahead of International Migrants Day on 18 December...
Publishing date:
29 June 2020
The disruption of labour mobility during the COVID-19 crisis and possible ways forward to address the post-pandemic recovery were the focus of an OSCE webinar held on 26 June 2020...