News and press releases from the OSCE's global activities.
Publishing date:
15 November 2022
Content type:
Press release
Vienna, 15 November – The development of women's entrepreneurial skills and equal opportunity for participation in the labour market, the effective participation of women in decision-making processes in the economic and environmental spheres and enhancing women's leadership role in the OSCE region were among the themes discussed yesterdayat the OSCE's Economic and Environmental Dimension Implementation Meeting (EEDIM).
Publishing date:
20 October 2022
The 2022 Aarhus Centres Annual Meeting was held in Vienna and online on 19 and 20 October 2022. The meeting focused on the role of Aarhus Centres in strengthening peace and security, their new Strategy and Action Plan, and on the contribution of the Centres to sustainable development.
Publishing date:
9 September 2022
Content type:
Press release
PRAGUE, 9 September 2022 – Expanding the use of green technologies, reducing reliance on fossil fuels and energy diversification are vital to security, stability and post Covid-19 sustainable economic recovery across the OSCE region, said participants of the concluding meeting of the 30th Economic and Environmental Forum (EEF) of the OSCE in Prague. The forum focused on promoting security and stability in the OSCE area through sustainable economic recovery from the COVID-19 pandemic.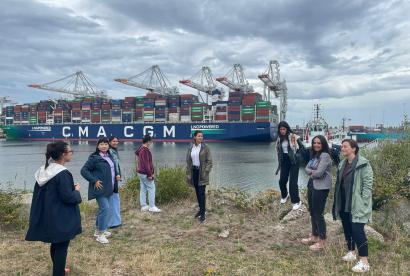 Publishing date:
7 September 2022
From 5-9 September, the OSCE, jointly with the Institute for Teaching and Port Research of the Normandy Business School (IPER) is conducting a week-long training for female professionals of the ports of Baku (Azerbaijan), Aktau and Kuryk (Kazakhstan), Constantza (Romania) and the Maritime Agency of Georgia at the port of Le Havre, France. The event is part of the hybrid course, OSCE-IPER Women in Port Management.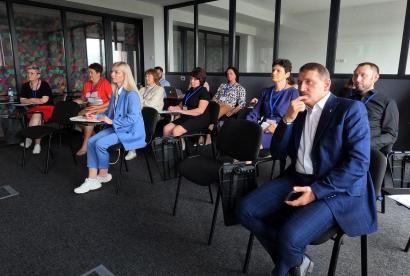 Publishing date:
19 August 2022
Between 15 and 19 August, the Office of the Co-ordinator of OSCE Economic and Environmental Activities (OCEEA) in co-operation with the Drohobych City Institute organized a workshop on the digital transformation of communities and regions of Ukraine and the sustainable development of municipalities.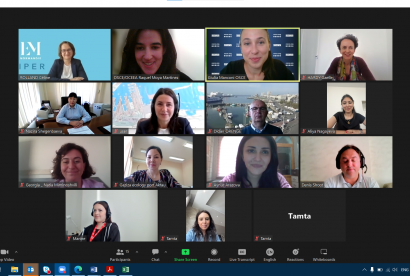 Publishing date:
31 May 2022
On 30 May 2022, women professionals from Black and Caspian Sea ports joined the first online session of the OSCE-IPER Women in Port Management training course to strengthen their professional skills and advance their careers in the logistics and maritime sectors.
Publishing date:
24 May 2022
Content type:
Press release
ŁÓDŹ, 24 May 2022 – Promoting security and stability through sustainable economic recovery following the COVID-19 pandemic was the focus of the Second Preparatory Meeting of the 30th OSCE Economic and Environmental Forum held on 23 and 24 May in Łódź, Poland.