News and press releases from the OSCE's global activities.
Publishing date:
5 July 2019
Content type:
Press release
Vienna, 5 July 2019 – Including women at all stages of the planning and decision-making processes in environmental security enables more effective and sustainable responses to the challenges we face, stressed participants at today's High-Level Discussion on Promoting the Role of Women in Addressing Environment and Security Challenges.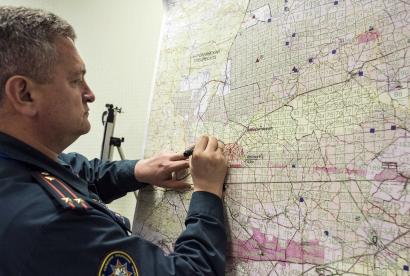 Publishing date:
22 May 2018
A two-day discussion-based tabletop exercise on how to respond to a simulated wildfire in the Chernobyl Exclusion Zone organized by the Office of the Co-ordinator of OSCE Economic and Environmental Activities, in close partnership with the Global Fire Monitoring Center, was held on 17 and 18 May 2018 in the city of Gomel in Belarus near the border with Ukraine...