News and press releases from the OSCE's global activities.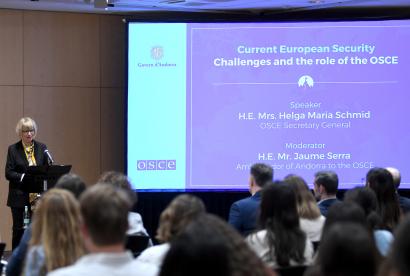 Publishing date:
28 July 2022
Content type:
Press release
ANDORRA LA VELLA, 28 July 2022- OSCE Secretary Genera Helga Maria Schmid visited Andorra on 27 July to engage in policy discussions with Andorran youth representatives and attend the closing event of the "OSCE Debating Perspectives 20-30 Roadshow." During a lecture at the Roadshow, the Secretary General focused on the OSCE's vital role to promote comprehensive security including the respect of human rights and fundamental freedoms. She highlighted the crucial role of youth in promoting democracy, and called for increased efforts to empower women and enable their equal participation, including in peace processes.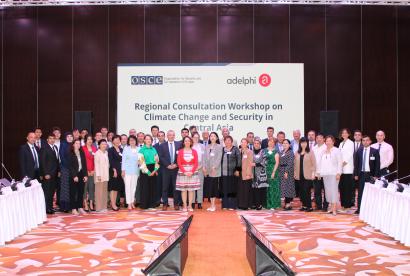 Publishing date:
14 July 2022
On 13-14 July, over 50 participants representing a wide range of government and civil society organizations from Kazakhstan, Kyrgyzstan, Tajikistan, Turkmenistan and Uzbekistan as well as international organizations convened in a workshop in Almaty, Kazakhstan. The initiative aimed to discuss climate change and security challenges in the region, and to identify regional co-operation opportunities  and joint actions to address these challenges.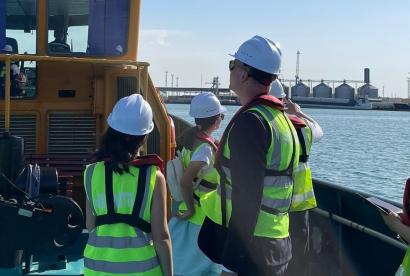 Publishing date:
12 July 2022
Aktau in Kazakhstan has become the first port in the country to receive the Ports Environmental Assessment System certification and EcoPorts status from the European Sea Ports Organization (ESPO).
Publishing date:
12 July 2022
On 12 July 2022, students and young professionals from various academic disciplines and sectors took part in a training on Climate Change and Security in Central Asia in Bishkek. The Office of the Co-ordinator of OSCE Economic and Environmental Activities (OCEEA) and the Berlin-based think tank adelphi organized the event in partnership with the OSCE Academy and the OSCE Programme Office in Bishkek.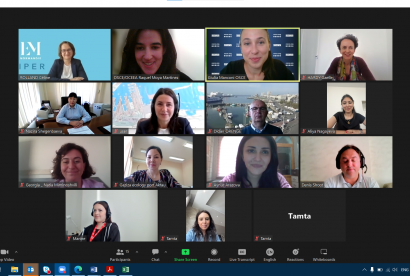 Publishing date:
31 May 2022
On 30 May 2022, women professionals from Black and Caspian Sea ports joined the first online session of the OSCE-IPER Women in Port Management training course to strengthen their professional skills and advance their careers in the logistics and maritime sectors.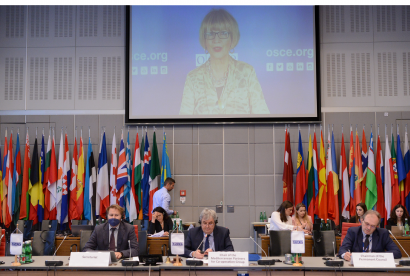 Publishing date:
30 May 2022
Content type:
Press release
VIENNA, 30 May 2022 – Participants emphasised the essential need for co-operation to tackle rapidly intensifying climate-related challenges and risks, and build a more resilient and sustainable future at the OSCE Mediterranean Partners for Co-operation Group meeting that took place in Vienna today.
Publishing date:
24 May 2022
Content type:
Press release
ŁÓDŹ, 24 May 2022 – Promoting security and stability through sustainable economic recovery following the COVID-19 pandemic was the focus of the Second Preparatory Meeting of the 30th OSCE Economic and Environmental Forum held on 23 and 24 May in Łódź, Poland.