News and press releases from the OSCE's global activities.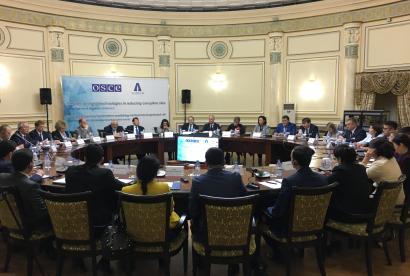 Publishing date:
9 October 2019
The role of digital technologies and tools in reducing corruption risks was the focus of a two-day high-level regional conference organized by the Office of the Co-ordinator of OSCE Economic and Environmental Activities (OCEEA) in co-operation with the 2019 Slovak OSCE Chairmanship and the Anti-Corruption Agency of Kazakhstan on 7 and 8 October 2019 in Almaty...
Publishing date:
4 October 2019
The OSCE launched activities in Kazakhstan to support the development of green ports and connectivity in the Caspian Sea Region. They included a launch event on 30 September 2019 in Nur-Sultan and two technical workshops with port authorities in Aktau and Kuryk on 2 and 3 October, respectively.
Publishing date:
27 September 2019
Practitioners from Belarus, Georgia, Moldova and Ukraine completed a three-day OSCE-supported workshop in Minsk on 26 September 2019, which focused on best practices and effective regulations to counter money laundering risks in the use of cryptocurrencies, and the criminalization of crypto-exchanges...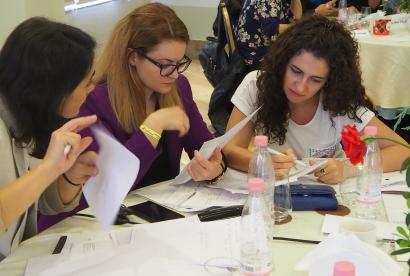 Publishing date:
27 September 2019
Twenty-three participants (including eight women) completed a five-day training course on 27 September 2019 held in Golem, Albania, aimed at further strengthening their capacity to counter the financing of terrorism. The participants were from Albania's General Directorate for the Prevention of Money Laundering, the State Intelligence Service (SHISH), the Albanian State Police, the Ministry of Justice and the Prosecution Office for Serious Crimes. The course was jointly organized by the OSCE's Transnational Threats Department, the OSCE Presence in Albania, the UN Office on Drugs and Crime (UNODC), and the International Criminal Investigative Training Assistance Program (ICITAP)...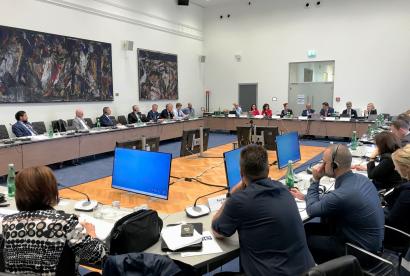 Publishing date:
23 September 2019
The Regional Anti-corruption Platform (ACP) for Internal Control Departments of border and law enforcement agencies of the OSCE participating States of South-Eastern Europe, Ukraine, and Moldova was launched on 19 and 20 September 2019 in Vienna...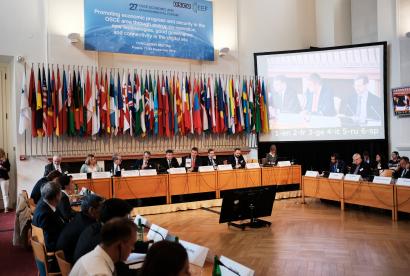 Publishing date:
11 September 2019
Content type:
Press release
PRAGUE, 11 September 2019 – New and emerging technologies in relation to energy security, good governance and connectivity in the digital era, are the focus of 27th OSCE Economic and Environmental Forum which opened today in Prague...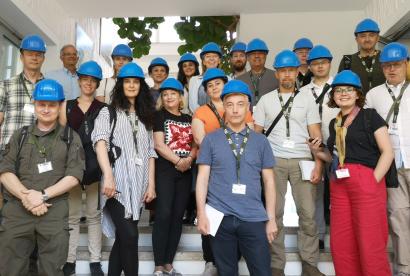 Publishing date:
10 July 2019
A training course aimed to protect members of the OSCE Special Monitoring Mission to Ukraine (SMM) against environmental risks and strengthen their environmental emergency preparedness was held from 1 to 5 July 2019 in Vienna...