News and press releases from the OSCE's global activities.
Publishing date:
9 April 2019
The Slovak 2019 OSCE Chairmanship and the OSCE Mission to Montenegro organized a two-day seminar on cyber/ICT security and use of the Internet for terrorist and organized crime purposes on 3 and 4 April 2019 in Podgorica...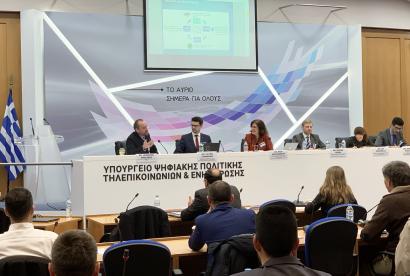 Publishing date:
13 February 2019
Forty policymakers, technical officers and private sector representatives from ten OSCE participating States and Mediterranean Partners for Co-operation completed a two-day sub-regional training course in Athens on how international cyber/ICT security mechanisms can enhance regional cyber stability...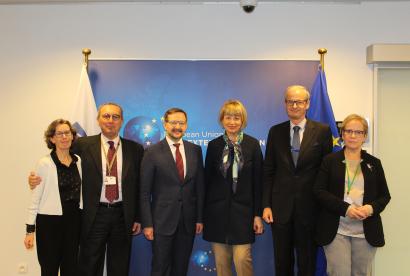 Publishing date:
13 December 2018
Improving institutional interaction and furthering co-operation between the OSCE and the EU in areas of common interest across all three OSCE security dimensions – politico-military, economic and environmental and human – was the focus of the first-ever EU–OSCE annual high-level meeting, held on 12 December in Brussels.
Publishing date:
28 September 2018
Content type:
Press release
ROME, 28 September 2018- Innovative measures to lower the risks of conflict between states in cyberspace such as emerging technological features, policy engagement, public-private partnerships are the focus of the 2018 OSCE-wide Conference on Cyber/ICT Security taking place in Rome today...
Publishing date:
28 June 2018
Some 40 officials and experts from eight OSCE participating States in South-Eastern Europe gathered in Bucharest on 27 and 28 June 2018 for a sub-regional training course organized by the OSCE and Romania's Foreign Ministry on the role of information and communication technologies (ICTs) in the context of regional and international security...
Publishing date:
21 April 2018
Assessing digital intelligence and implementing findings obtained for planning operative measures in the fight against transnational organized crime facilitated by the Internet was the focus of the OSCE-hosted one-week training course, which took place from 16 to 20 April in Tirana...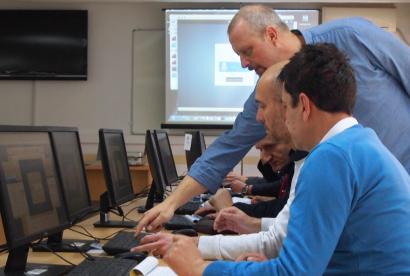 Publishing date:
23 March 2018
Enhancing the knowledge and skills of law enforcement officials from South-Eastern Europe in investigating malicious software (in short malware) was the focus of a OSCE-hosted one-week training course, which concluded on 23 March in Tirana.