News and press releases from the OSCE's global activities.
Publishing date:
13 March 2018
Content type:
Press release
SKOPJE, 13 March 2018 – The development of a platform for direct co-ordination and communication among law enforcement bodies and all engaged government agencies is key to better handling potential migration crisis situations, stated participants of an OSCE Mission to Skopje-supported roundtable discussion held today in Skopje...
Publishing date:
27 October 2016
Content type:
Press release
SKOPJE, 27 October 2016- Some 60 representatives of national authorities, civil society and OSCE field operations from South-Eastern Europe called for an enhanced regional response to human trafficking at the start of a two-day OSCE regional conference in Skopje on promoting synergies and common approaches in addressing human trafficking along the Western Balkan migration routes...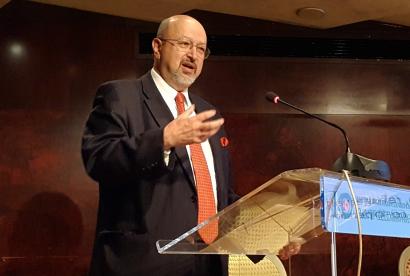 Publishing date:
13 May 2016
Challenges posed by the migration and refugee flows and their impact on European security was the focus of an event jointly organized by the OSCE and the Hellenic Foundation for European and Foreign Policy (ELIAMEP) in Athens on 10 May 2016. The security implications of mass movements of people for regional and sub-regional stability, the role of international organizations, and co-operation and co-ordination among relevant actors, were among the issues highlighted...