News and press releases from the OSCE's global activities.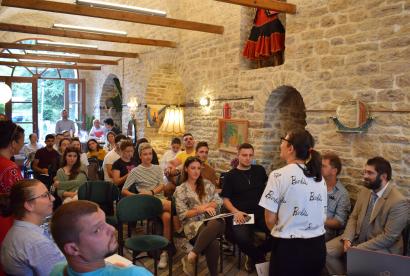 Publishing date:
31 August 2022
From 24 to 28 August 2022, twenty young activists from the Western Balkans gathered in Tirana and traveled to Gjirokastra to discuss, learn and explore approaches on social interaction and promote democracy, peace and security through inter-generational dialogue. Since 2017, the OSCE Youth Trail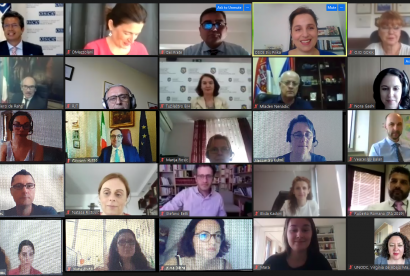 Publishing date:
9 July 2020
The OSCE Transnational Threats Department (TNTD), the Office of the Co-ordinator of OSCE Economic and Environmental Activities (OCEEA) and the OSCE Mission to Serbia organized a webinar on the exploitation of the COVID-19 pandemic by organized crime groups on 8 July 2020.
Publishing date:
19 December 2019
Representatives from police services and prosecution offices of Albania, Bosnia and Herzegovina, Montenegro, North Macedonia and Serbia completed a three-day workshop organized by the OSCE in Belgrade on 19 December 2019 on promoting closer co-operation and mutual legal assistance requests among countries of South-Eastern Europe to fight organized crime, particularly through the recovery of criminal assets...
Publishing date:
10 October 2019
Content type:
Press release
BELGRADE, 10 October 2019 – OSCE Secretary General Thomas Greminger concluded today a two-day visit to Serbia where he met with high-level state officials and representatives of the opposition, civil society and the media...
Publishing date:
4 June 2019
Content type:
Press release
BELGRADE, 4 June 2019 – Visiting Serbia today as part of his commitment to visit all OSCE field missions, the OSCE Chairperson-in-Office Slovak Foreign and European Affairs Minister Miroslav Lajčák, together with First Deputy Prime Minister and Minister of Foreign Affairs of Serbia Ivica Dačić and the Head of the OSCE Mission to Serbia, Andrea Orizio, opened the High-Level Discussion on Security Sector Governance and Reform (SSG/R) in South-Eastern Europe in Belgrade...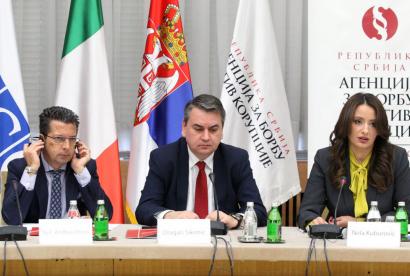 Publishing date:
14 December 2018
More than 100 high-level officials from South-Eastern Europe dealing with preventing corruption, together with senior representatives of Serbian institutions, civil society organizations and the media gathered for a regional conference in Belgrade on 13 and 14 December 2018 to mark International Anti-Corruption Day...
Publishing date:
2 February 2018
Some 75 city administration officials including city council members, public enterprise officials and providers of citizen services from Novi Pazar have successfully completed an OSCE-supported public relations and customer service training course held over a period of three months from November 2017 to January 2018. The final course in a series of three will take place in Kopaonik from 2 to 4 February.