News and press releases from the OSCE's global activities.
Publishing date:
14 December 2017
Regional youth co-operation, the digital engagement of young people, and societal changes and opportunities enabled by the generation of young people commonly referred to as millennials were the focus of an international conference held in Belgrade on 13 and 14 December 2017...
Publishing date:
7 November 2017
Fostering regional dialogue through youth connectivity between Serbia and Bosnia and Herzegovina, while also promoting youth resilience to security risks in local communities was the focus of a youth intercultural camp held in Kopanik, Serbia, from 3 to 7 November 2017...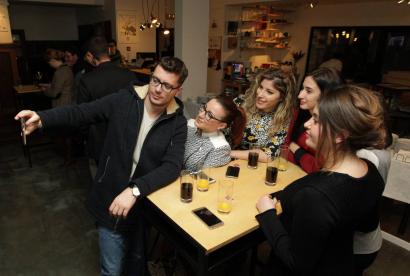 Publishing date:
22 November 2016
A five-day training course on project cycle management for representatives of youth civil society organizations from Serbia and Albania, started on 21 November 2016 in Zlatibor, Serbia, as part of a wider project on enhancing regional connectivity among youth actors from the two states...
Publishing date:
22 September 2016
A five-day training course on use of digital skills to promote OSCE values for young people from Albania and Serbia concluded on 22 September 2016 in the Albanian city of Durrës. The course was organized by the OSCE Mission to Serbia in partnership with the OSCE Presence in Albania, in co-operation with the Serbia's Ministry of Youth and Sport, Albanian Ministry of Social Welfare and Youth and the National Youth Council of Serbia...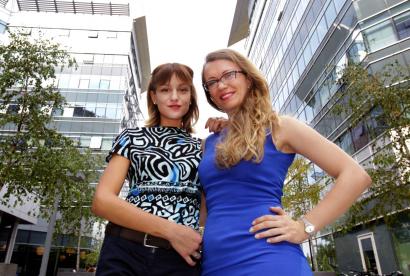 Publishing date:
15 September 2016
An essay on bridging gaps in education of Roma youth, jointly written by a Jovana Zjacic, a 23-year-old volunteer at a shelter for homeless children, and Ana Cosic, a German-language teacher from Macvanska Mitrovica, was selected as the winner of a competition organized by the OSCE Mission to Serbia on the role of youth in the implementation of the OSCE's human dimension commitments, on 7 September 2016 in Belgrade...
Publishing date:
7 June 2016
The OSCE Mission in Kosovo and the OSCE Mission to Serbia, for the second consecutive year, will organize the Dialogue Academy for Young Women as part of the Follow Us initiative. The initiative gathers prominent women from politics, academia, media and civil society from Belgrade and Prishtinë/Priština and supports the process of dialogue, reconciliation and confidence-building between the two societies...
Publishing date:
12 April 2016