News and press releases from the OSCE's global activities.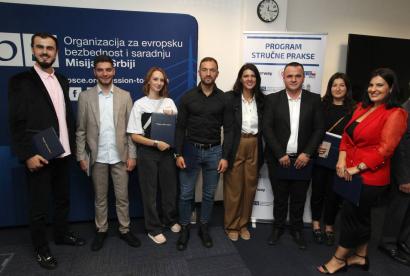 Publishing date:
28 September 2023
On 28 September in Belgrade, seven participants of the 2023 Professional Practice Programme for young professionals from south and southwest Serbia received certificates of completion and presented the projects they designed and implemented during their 10-month professional placement with central
Publishing date:
10 March 2023
Content type:
Press release
VIENNA/BELGRADE, 10 March 2023 – The OSCE Representative on Freedom of the Media, Teresa Ribeiro, and the Head of the OSCE Mission to Serbia, Jan Braathu, expressed their concerns today over the recent targeting of several journalists in Serbia, urging the authorities to thoroughly investigate all incidents and swiftly bring all those responsible to justice, as proscribed by Serbian law.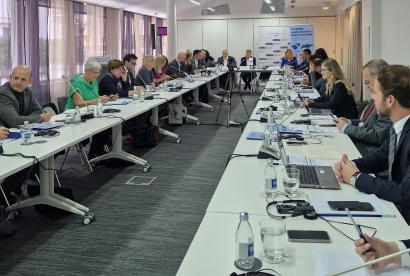 Publishing date:
23 February 2023
The OSCE supported the ninth annual meeting of the Permanent Conference of Organized Crime Prosecutors (PCOCP), held on 22 and 23 February in Belgrade, Serbia. The meeting gathered 25 prosecutors from Albania, Bosnia and Herzegovina, Bulgaria, Germany, Greece, Hungary, Italy, Montenegro, North Macedonia, Romania, Serbia, and Slovenia.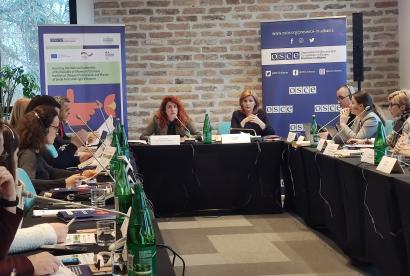 Publishing date:
23 December 2022
Ten journalists covering security and small and light weapons (SALW) issues from different media outlets in Albania travelled to Belgrade from 19 to 22 December 2022 to learn from the best regional practices and share experience with Serbian colleagues. Representatives from the Albanian Ministry of
Publishing date:
9 December 2022
Content type:
Press release
BELGRADE, 9 December 2022- At a ceremony held today in Belgrade, the OSCE Mission to Serbia presented its 2022 Person of the Year Award to Ms. Miljana Pejić, Secretary General of the National Youth Council of Serbia (KOMS).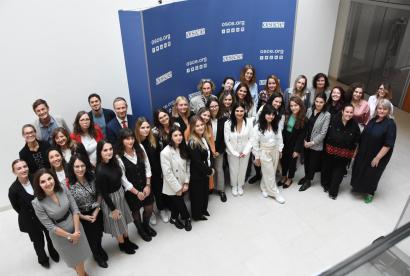 Publishing date:
25 September 2022
The 8th OSCE Dialogue Academy for Young Women, co-organized by the Mission in Kosovo and the Mission to Serbia, concluded on 25 September in Mauerbach, Austria. Twenty-four participants from Prishtinë/Priština and Belgrade attended the Academy.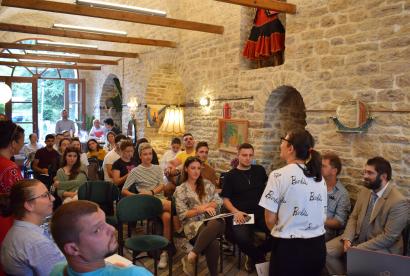 Publishing date:
31 August 2022
From 24 to 28 August 2022, twenty young activists from the Western Balkans gathered in Tirana and traveled to Gjirokastra to discuss, learn and explore approaches on social interaction and promote democracy, peace and security through inter-generational dialogue. Since 2017, the OSCE Youth Trail